E-mail of Contact Person:
Instagram:
https://instagram.com/palaciodofreixoweddings
Main Image: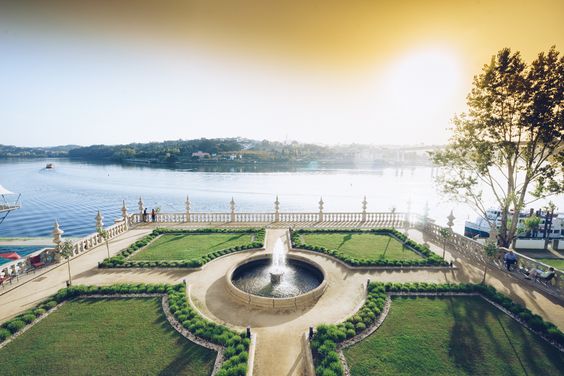 Company Description in English :
Located in the city of Porto, 3 km from the centre of one of Portugal's most vibrant regions, the Palácio do Freixo, classified in 1910 as a National Monument, is a unique example of Baroque architecture, with about 10 thousand m2 of gardens and green spaces offering breathtaking views of the River Douro.
The setting of an excellent Urban Resort, it is a member of the exclusive consortium The Leading Hotels of the World and provides you with an unparalleled experience that marries traditional values with contemporary comfort.
The Pestana Palácio do Freixo is characterised by its sumptuous eighteenth century architecture. It was built by Nicolau Nasoni, one of the most important architects that helped Porto become a World Heritage Site.
Company Description in Arabic:
يقع بيستانا بالاسيو دو فريشو في مدينة بورتو، على بعد 3 كيلومترات من وسط واحدة من أكثر المناطق حيوية في البرتغال، ويُعد بيستانا بالاسيو فريشو، المصنف في عام 1910 كنصب تذكاري وطني، مثالًا فريدًا على العمارة الباروكية، مع حوالي 10 آلاف متر مربع من الحدائق والمساحات الخضراء التي توفر مناظر خلابة لنهر دورو.
يوفر لك بيستانا بالاسيو فريشو، الذي هو بالأساس عضو في الإتحاد الحصري للفنادق الرائدة في العالم، تجربة لا مثيل لها تجمع بين القيم التقليدية والراحة المعاصرة.
يتميز بيستانا بالاسيو فريكشو بهندسته المعمارية الفخمة من القرن الثامن عشر. تم بناؤه من قبل نيكولاو ناسوني، أحد أهم المهندسين المعماريين الذين ساعدوا بورتو في أن تصبح موقعًا للتراث العالمي.
Company Name in English:
Pestana Palácio do Freixo
Company Name in Arabic:
بيستانا بالاسيو دو فريكشو
Vendor Dashboard Members:
convert logs:
translation found Arabic company is deleted Old path is redirected User identifier is set Dashboard members is set English dashboard is deleted Latitude is set Language is set to neutral Done!