Come to Como Lake Boutique DMC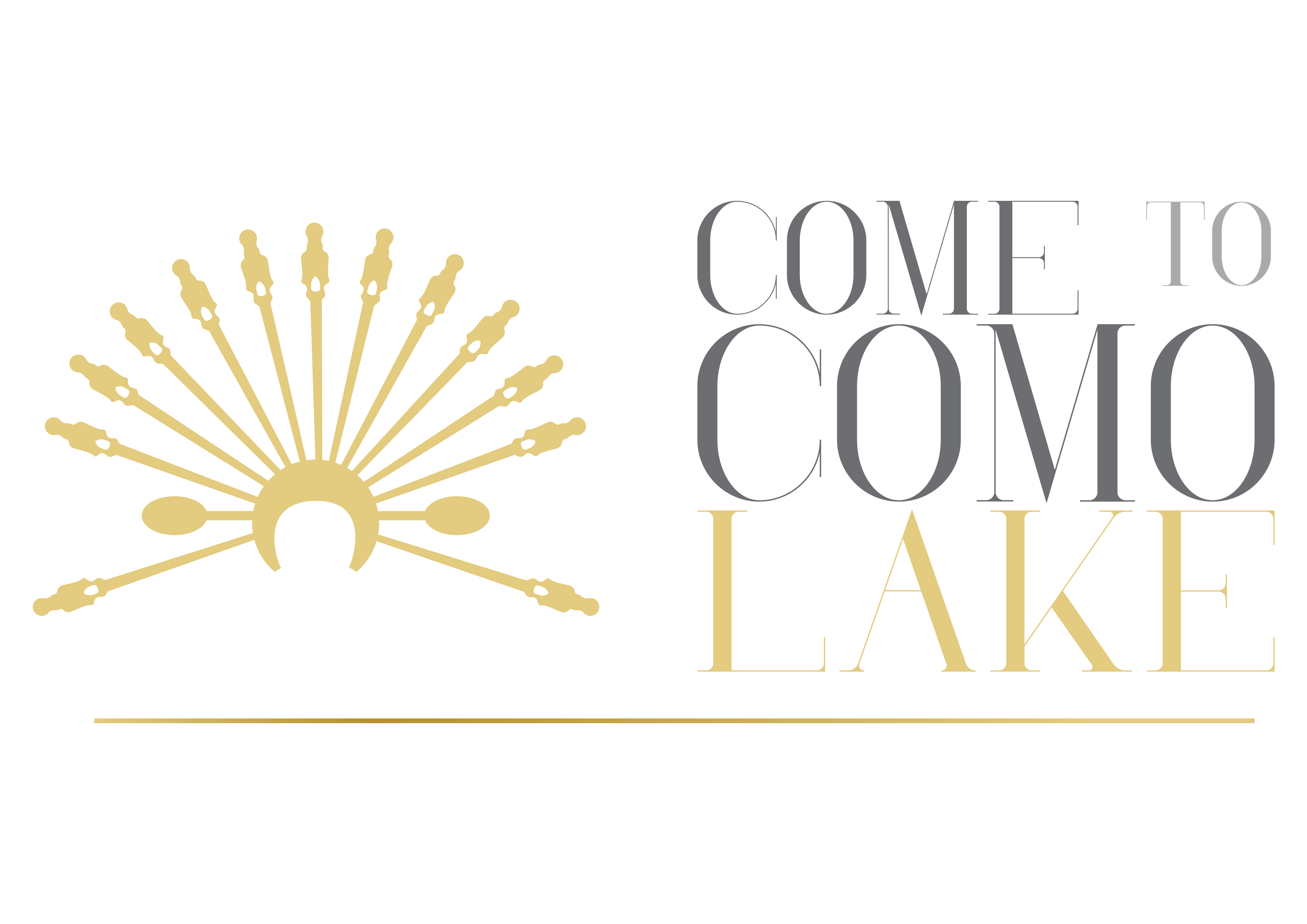 ---
About
COME TO COMO LAKE Boutique DMC was founded in 2016 by Manuela, the Managing Owner.
She was born in Como City and, after 20 years' experience in the tourism business, she decided to devote her know how and creativity to Weddings in COMO and its LAKE; which is considered nowadays the most beautiful lake in the world.
Manuela is the ideal reference for you: it is of fundamental importance to rely on high caliber and proven professionalism, so that this important day will succeed perfectly.
The team of COME TO COMO LAKE will be at your side from the very first days, to give life to the impeccable organization and coordination of your most beautiful day.
Two possible options:
Organization of the entire wedding: Consulting, selection, booking and assistance for the organization of all services that a successful wedding requires or even just a part of them.
Together we can identify the services of your interest for the religious, civil or symbolic ceremony.
Wedding day coordination of all the services already selected and booked by you. Manuela will manage the coordination of all suppliers (church - flowers - location - photographer - catering), so that each piece of this important puzzle, fit together in the easiest and most serene way. In this way, you can enjoy 100% of your big day, without worrying to call, solicit, check suppliers. We will do everything!
Among the characteristics that distinguish the work of Manuela is undoubtedly the maximum empathy with the guests, the extreme attention to detail and the deep knowledge of the places and suppliers, with whom she has been working successfully for years.
Everything will be just as you thought and imagined.
COME TO COMO LAKE's services are:
Religious, civil and symbolic ceremonies
The most beautiful locations to welcome and celebrate with friends and relatives: castle, farmhouse, private villa on the lake, restaurant
The arrival of the bride and groom by boat, to reach the location on the lakeshore
Musical during the ceremony and the reception
Advice on honeymoon organization
Wedding ceremony booklets
Outdoor ceremonies
Design, graphics and production of invitations
Floral decorations
Accommodation for the bride and groom
Accommodation for guests
Photographic service and video shooting
Catering and Banqueting
Personalized scenography of the event
Bridal makeup and hairstyle
Car for the bride and groom
Music & Entertainment
Rice cones
Confetti and Candy bar
Personalized Tableau Mariage
Meet & greet
Transportation
Excursions
Guides
Fireworks
Unique experiences
Honeymoon
Entertainment for the young guests
The flight over the lake by helicopter to experience an emotion in the emotion
The cruise with lunch or dinner on board for all guests
Why choose COME TO COMO LAKE  as a Wedding Specialist & DMC Partner?
CTCL's  motto is: " The Art of Excellence "
CTCL's office is located in the heart of the city of Como
CTCL's staff is composed by 6 people fully dedicated to assist you promptly and accurately
CTCL's providers are carefully selected and real Partners
CTCL's Must are: experience, professionalism, accuracy, creativity, attention to detail, knowledge of the territory
---