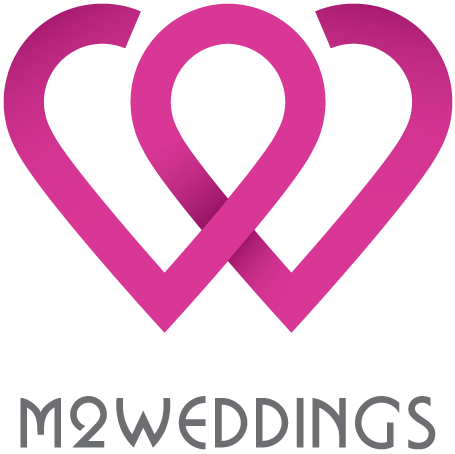 ---
About
M2Weddings is an Italian boutique agency specialized in celebrations filled with style, sophistication and beauty in details. Aside from beautiful design and expert logistics management, the underlying philosophy guiding the planning process at M2W is the importance of storytelling. From the moment a guest receives your invitation, to the day they arrive at your wedding, every element of their experience is purposefully planned to ensure your love story is being told in the most cohesive, beautiful way.
Our head of wedding planners Maddalena, combining her passion for art, food, flowers and fashion with her brilliant ability to help you define your dreams, gracefully guides you through all the steps of making your wedding celebration a beautiful expression of your unique relationship.
M2W is the Italian partner of the most important wedding planners in India like Vandana Mohan, Aditya Motwane (MEW Entertainment) and True Events. Maddalena was in the team of Deepika Padukone and Ranveer Singh's wedding.
OUR SERVICES:
FULL PLANNING 
This package is designed to alleviate the stress of planning so you can stay excited and inspired throughout the process plus have some fun along the way! From concept to execution, this is a comprehensive package that includes full-service planning & coordination from A to Z
Includes:
Unlimited phone and email communication prior to your wedding day
Budget creation and management
Venue search and scouting
Hiring and management of all wedding vendors
Complete wedding design including a design proposal
Management and direction of all design vendors to ensure a cohesive look is achieved for your day
Payment schedules & reminders
Personalized wedding calendar
Extensive timeline creation
All items in Month-of Coordination package
PARTIAL PLANNING
For the hands-on couple who have a good handle on the planning process but would benefit from having access to the knowledge and resources of a certified wedding planner for up to 12 hours of planning assistance.
This package includes 12 hours of wedding planning assistance for the areas you need the most help with. Whether it's sourcing a specific vendor, floor plan creation or guest list management, this service is designed to save you valuable time, money and stress by relying on the expertise of a professional Wedding Planner. I'll also be available to propose thoughtful solutions on any problem, offer advice on proper wedding etiquette, and create your extensive day-of timeline. In addition, the Partial Package includes the same services in the Month-of Coordination Package to ensure every loose end is tied up and your big day is executed flawlessly.
MONTH-OF COORDINATION
Couples often realize that the most stressful time in their planning is the month before their wedding when guest numbers need to be finalized, menus need to be confirmed, timelines need to be created, final payments are due, delivery schedules coordinated, and the list goes on. This package is for you if you want to ensure that the special day you have planned is perfectly executed so you can relax and focus on celebrating with your loved ones. 
Includes:
Unlimited phone and email communication leading up to your wedding
Creation of a detailed day of timeline and event production schedule
Vendor contract review
Vendor confirmation the month prior to your event
Site walk-throughs with on-site coordinator to discuss event details
Finalizing all floorplans, menus, and venue specific logistics
Supervision of wedding rehearsal, ceremony set-up and reception set-up
Onsite styling the day of the wedding
Management and coordination of vendors, timeline, logistics, bridal party, guests and last minute changes
Final payment and gratuity distribution
Up to 12 hours of coordination on your wedding day
A professional assistant on the wedding day at no extra cost