Terre Borromeo - Rocca di Angera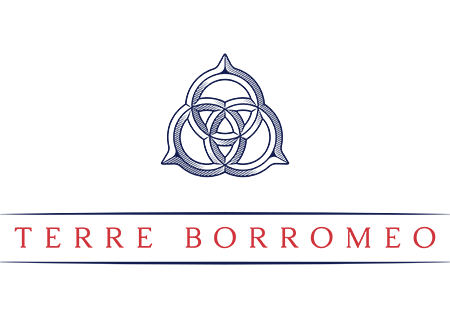 ---
About
Splendid historical and artistic treasures and a breathtaking view of Lake Maggiore for a truly unforgettable wedding.
Located on the Lombardy side of Lake Maggiore, about an hour from Milan, the Rocca di Angera is a medieval castle boasting historic rooms with fourteenth-century frescoes, large courtyards and a lovely garden with beds of flowers, aromatic plants, vegetables and medicinal herbs.
The Rocca di Angera can host receptions in the magnificence of its internal halls with a capacity of 400 seats, divided between the splendid Sala di Giustizia (Hall of Justice), the Sala delle Cerimonie (Cermonie's Room) – where one can admire a series of detached frescoes dating back to the first half of the fifteenth century from Palazzo Borromeo in Milan – the Sala di San Carlo (Hall of San Carlo), the Sala del Buon Romano (Room of the Good Roman) and the Sala dei Fasti Borromeo (Hall of Borromeo Splendours) where large canvases, portraits and furnishings recall ancient times. Outside, the terrace offers an evocative view of the lake landscape thanks to the position of the castle, which dominates the panorama on a spur of rock. The setting is completed by the inner courtyard on two levels, the Belvedere and the wine cellar, with its barrels and seventeenth-century wine press.
The castle presents a unique setting for a refined weddings in an atmosphere of yesteryear. In addition, to transform the reception into an exclusive experience, it is possible to personalise the event by organising guided tours for guests in the historic rooms, in the Museum of Dolls and Toys, which is located here and is the largest of its kind in Europe, or in the garden recreated on the model of the original layout after a careful study of illuminated manuscripts and period documents.
The Rocca di Angera also has a large outdoor car park.
---
All images Courtesy Terre Borromeo