Natalie and Chris' Wedding in Australia
Getting married soon?
Looking for a Wedding Planner?
Let's help you find the right one for you.
Get Offers Today
Chris and Natalie got married in Australia surrounded by their loved ones; the wedding was charming and romantic, with adorable details! The wedding took place on Saturday, 16 February 2019.
Lebanese bride Natalie shared her advice for the brides to be who are planning their wedding by saying:
"Try not to get too carried away by spending money on smaller details that people won't remember on the day, and try and spend more money on the photographer and videographer instead, as that's what you're going to keep as the memories of your day".
"We also think if you can keep your wedding smaller, do it! You get to spend so much more quality time with everyone else when you have a smaller guest list. We were able to have our wedding in an incredible venue with amazing food because of the size of our wedding. Finally, I am very detail-oriented and like to plan everything down to a tee, but hiring someone for on the day of your wedding was one of the best decisions I made," said Natalie.
The Wedding Venue
"We chose Kincoppal Rose Bay in Sydney for the ceremony, which is where I had my first communion and brought back fond memories of my childhood. We chose the newly renovated Quay Restaurant for the wedding reception. It was where Chris and I spent our first New Years' Eve in Australia together and was a sentimental place to both of us. We wanted our wedding to have good food, drinks, and views – it was the perfect spot for that. Very few venues can claim that they have views of the Sydney Harbour Bridge on one side and the Sydney Opera House on the other. Quay was also really great to work with and let us customize a lot of our reception."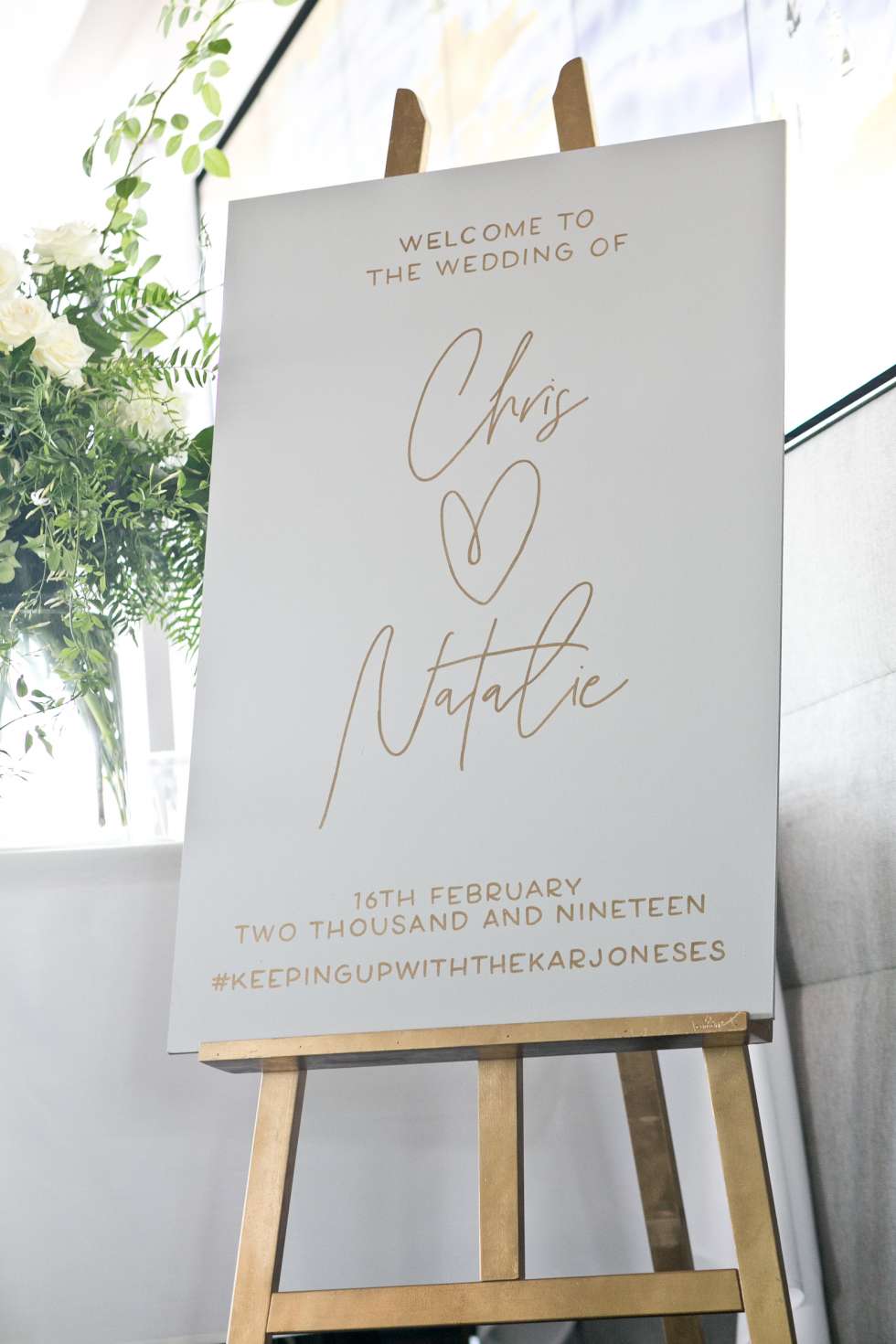 The Details
"We had a neon sign with the word "Forever" on it brought in by Sammy & Lola to dress up the bride and groom table. Quay also customized our drinks list so that we could have lychee martinis and Moscow Mules served throughout the night, along with local vineyard series wine from Oakridge Wines (the first winery that Chris and I visited together in Australia). They also allowed us to make our grand entrance outside on the terrace of the Overseas Passenger Terminal with Lebanese drums. AMW Entertainment played a live rendition of "We Found Love" by Rihanna before the song broke into a small Lebanese style zaffa with a couple of drummers."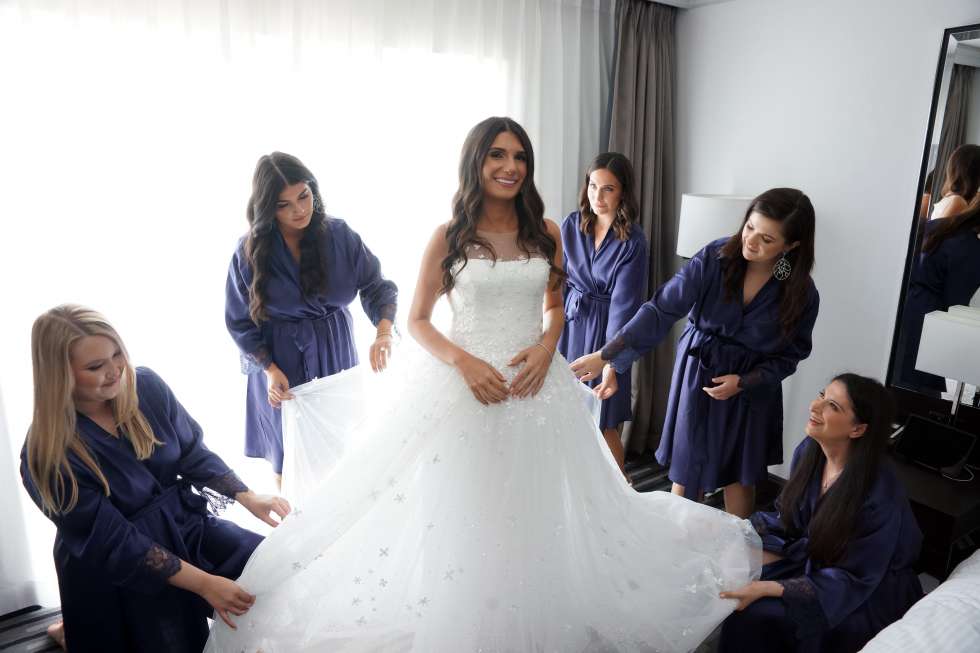 The Wedding Dress
"It was the first dress I tried on! I knew I wanted a Lebanese designer to pay homage to my cultural heritage, and I had long admired Georges Hobeika's dresses which have a lot of floral detailing. I had a lot of appointments lined up to go dress shopping in New York, but I ended up going into a boutique called Rizik's in DC, which happened to be the only US stockist of Georges Hobeika. I put the dress on and then face timed my mother. I always thought I wanted a strapless dress, but I fell in love with the backless part of the dress which had floral applique and pearl beading all over it. I ended up canceling all of my other bridal appointments. To top it all off, I met Georges Hobeika at Paris Fashion Week later in the year and he knew what dress I bought and his atelier made a matching cathedral style veil for it. It was the nicest veil I have ever seen!"