The Advantages of Having a Photo Booth at Weddings
Getting married soon?
Looking for Wedding Photographers?
Let's help you find them.
Get Offers Today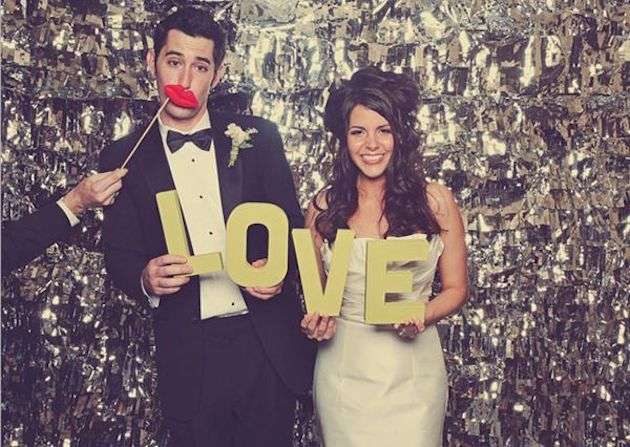 When it comes to weddings, there are many items on your checklist that you need to do so as to have the perfect wedding you've always dreamed of. Whether it's hiring a band or a DJ, catering services, a photographer, the right invitation cards, flower arrangements..., and not to mention an attractive venue.
While these can seem like traditional items used in all weddings, you can certainly add a photo booth as it helps to add more entertainment, as well as, enhance your guests' mood. A photo booth is a modern addition to your wedding checklist, so go ahead and add it!
Here are some of the advantages of having a photo booth at weddings:
More Entertainment
Apart from having a DJ or a band at the weddings, a great dance floor, or other conventional forms of entertainment, a photo booth can allow guests to have additional fun and remember your wedding for a lifetime. The best part is that you don't need to own a photo booth. Colin Richardson from Adept Photo Booths says that you can hire a photo booth of your liking and one that fits into your budget.
It's, however, very important to check the booth's availability as there are a ton of occasions that people like to use a photo booth for, be it corporate events, graduations and many other forms of celebrations. 
On your wedding day, you'll find lots of your wedding guests lining up to get in the booth and when they come out, you'll see them smiling so much that you find them going back over and over again. At the end of the day, the photo booth will be mentioned as the highlight of the wedding.
Helps People to Socialize More
Nowadays, photo booths, especially the modern ones that have those extra perks and props, help guests at weddings get more social with one another. Some photo booths also help guests have a quick access to sharing photos using the Facebook gallery feature.
This helps you keep track of all those crazy and fun moments you shared with your spouse, friends, and your family members.
It's a Great Way to Let Loose
Photo booths are a great opportunity for wedding guests to relax and pose in front of the camera. This is also a good way to make new friends, by taking pictures with everyone that you find at the weddings. After all the formalities are over, everyone gets the chance to let loose and have a memorable time at your wedding.
It's a Quick Way to Print Photos
Your wedding guests don't have to wait for a long time for the photos. This is because your pictures are sent directly to the printer and within minutes you get your photos which you can enjoy instantly. Additionally, when preparing for a wedding, always make sure that your printers are of the best quality. Whether it's a rental photo booth, or you own one, ensure that your guests get what they deserve. 
Also, your guests will be happy knowing that they can take their pictures home as memories of how much they were entertained.