A Fun Carnival Wedding in Egypt
Getting married soon?
Looking for a Wedding Venue?
Let's help you find the right one.
Get Offers Today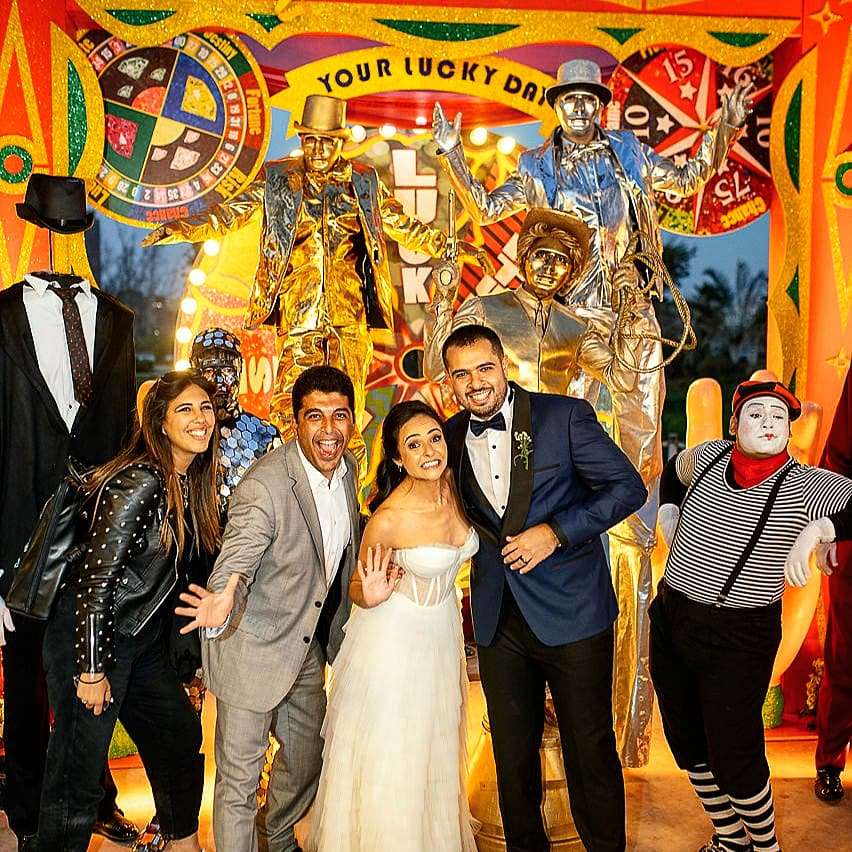 Every person has special childhood memories, and many of us remember those fun days spent at carnivals with friends and family. And this fun wedding that took place in Cairo in July 2021, will take you back to your happiest childhood memories.
The fun couple, Reem Khamis and Hatem Maamoun, challenged their inner child and had a unique carnival-themed wedding at Royal Mohamed Ali Club.
Everything at this wedding was colorful and joyful, with bright neon gateways, and mini candled Ferris wheels as centerpieces. And one of the best parts of this wedding was the delicious carnival food, such as hot dogs, burgers, popcorn, and soft-serve ice cream.
As no wedding is complete without some entertainment, the wedding guests enjoyed playing fun carnival games, watching jugglers, mirrored men, and pantomimes.
The bride and groom along with their guests played fun games and danced the night away to the amazing music of live bands.
---
Event Management Agency: Events Around Egypt
Wedding Venue: Royal Mohamed Ali Club
Carnival Themed Setup and Decor: Rustique Events
Catering: By Bike
Entertainment: The Events Boutique
DJ and Sound System: D.J. Kiro
Lighting System: Nasser Light
Photography: Youssef Anis
Videography: Power Vision