A Gucci Garden Wedding in Amman
Getting married soon?
Looking for a Wedding Venue?
Let's help you find the right one.
Get Offers Today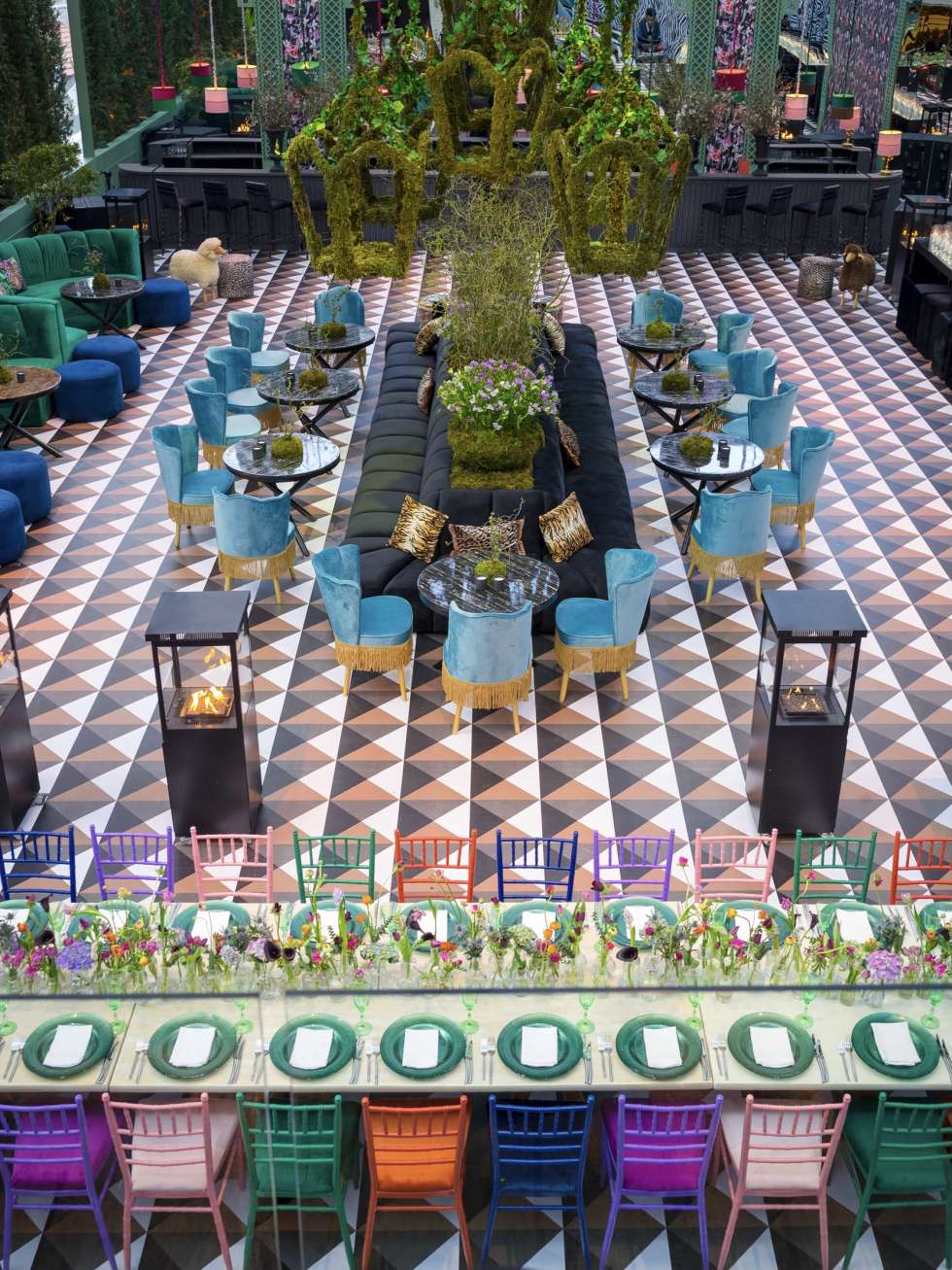 An artistic and luxurious wedding took place at a private residence in Amman, Jordan. The venue was completely transformed by the wonderful team of MY Event Design. 
This one-of-a-kind wedding was inspired by Gucci Garden, a museum dedicated to the iconic Italian fashion house, and by a touch of London's Annabel's Garden. 
Wedding guests were amazed by the colorful details and the artful contemporary accents and patterns they saw at this wedding.
Whoever visited the Gucci Garden in Florence and Annabel's garden in London will feel a sense of nostalgia walking into the wedding. 
The team of Majeda Kassir Bisharat of MY Event Design stepped out of the ordinary as they combined two beautiful locations and the most beautiful warm and cool tones to create an impressive setup.
Multi-level pots filled with lush greenery and plants created an interesting visual.
This wedding by MY Event Design was all about cheerfulness and freshness!
---
Wedding Planning and Design: MY Event Design by Majeda Kassir Bisharat
Photography: Aspire Photo, XIV Image
Production: The Staging Crew
Flowers: Kempinski Flowers
Sound and Light: Tritec AV