The Most Popular Beachfront Hotels in Dammam
Getting married soon?
Looking for a Wedding Venue?
Let's help you find the right one.
Get Offers Today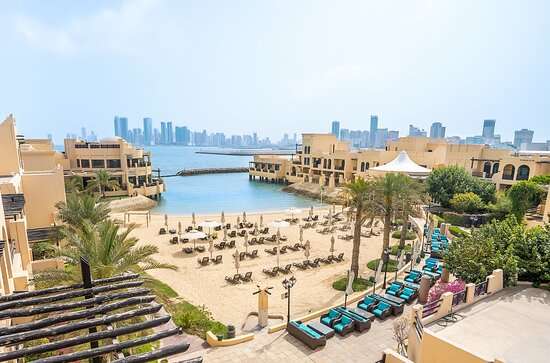 Offering endless views of the beautiful Arabian Gulf, Dammam is a modern, cosmopolitan city that thrives on its coastal location. So this is why Saudi brides who are celebrating their wedding there are mostly looking for Dammam hotels by the sea.
And since there is a big demand for beachfront hotels in Dammam it is only natural that we bring you the best hotels and resorts in Dammam which offer beautiful wedding venues.
We previously shared with you the top wedding venues in Eastern Province, Saudi Arabia, check them out too before you decide on your wedding venue.
But if you are looking for hotels by the sea in Dammam, we are here to help, as we have compiled a list for you that includes the most famous Dammam hotels with sea views, which have wedding venues for you to choose from.
Sheraton Dammam Hotel & Convention Centre, the only 5-star hotel in Dammam, offers luxury accommodation. Their Grand Ballroom is an exquisitely designed venue for lavish events, perfect for your celebration. The Grand Ballroom also hosts a beautiful Bridal Suite and VIP Room. The entrance area of the Grand Ballroom is beautifully landscaped with water fountains and palm trees.
Howard Johnson by Wyndham Dammam is located near the best attractions in the region, specifically on the Corniche Road in Dammam, just a few meters from the beach.
The Novotel Dammam Business Park is strategically located in the heart of a business hub, with convenient access to Al Khobar on the coast of the Arabian Gulf. Their Pearl Ballroom is perfect to celebrate your wedding day and the hall can accommodate up from 100 to 250 people.