A Sicilian Wedding Theme in Riyadh
Getting married soon?
Looking for a Wedding Planner?
Let's help you find the right one for you.
Get Offers Today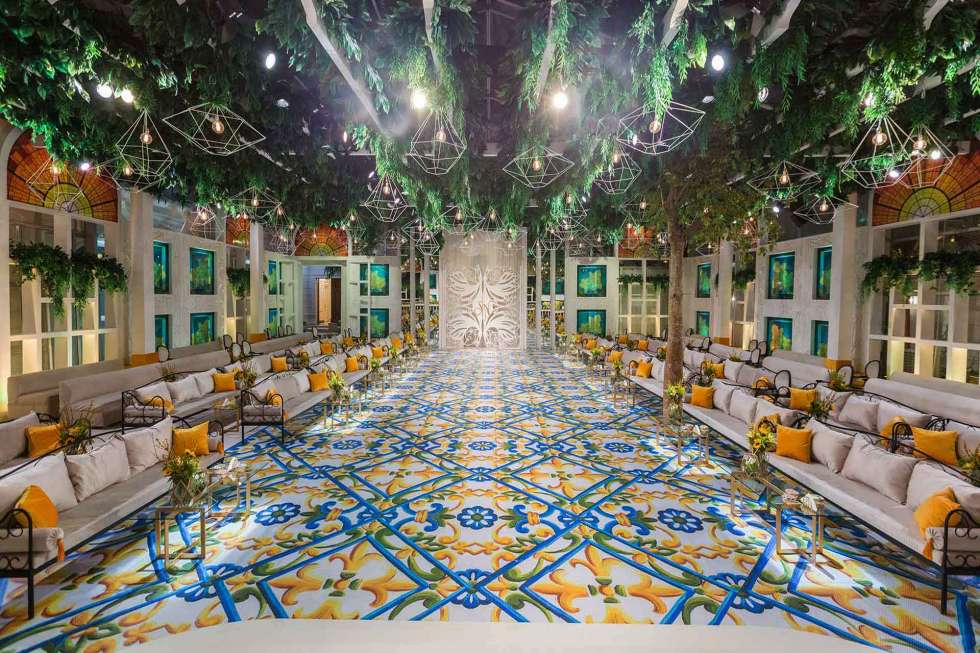 On 14 February, 2020, a fabulous Saudi wedding took place in Riyadh, Saudi Arabia's capital for Al Othman and Al alSheikh families. The spectacular valentine's day wedding was designed and planned by the amazing team of Level by Toni Breiss.
This Sicilian-themed wedding took place at a private residence in Riyadh.
The wedding was designed in colors of yellow and blue, with some green and white details. And for that special Sicilian-inspired touch, the floors were inspired by Sicilian tiles that were designed to show the beautiful Sicilian prints in blue and yellow.
The yellow and white kosha was very elegant and fresh.