The Top 5 Reasons to Have a Destination Wedding in Qatar
Getting married soon?
Looking for Destination Wedding Venues & Planners?
Let's help you find them.
Get Offers Today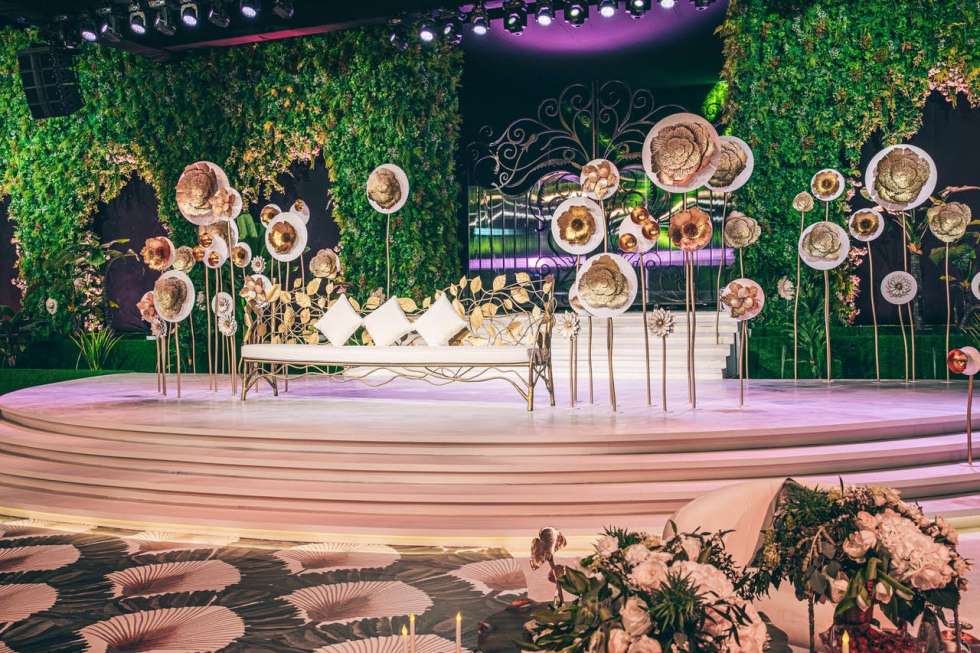 Qatar brings together old-world hospitality with cosmopolitan sophistication and an opportunity to enjoy a rich cultural tapestry with new and authentic tourism experiences and adventures. One way to describe Qatar is that it is a combination of Middle-Eastern culture with modern and futuristic vibes. Qatar has all the right ingredients, and more, to make it a world-class wedding destination attracting couples with their families and friends to celebrate in the most magnificent way possible. 
With a population of nearly 3 million, Qatar is located on the northeastern coast of the Arabian Peninsula. It shares its only land border with Saudi Arabia to the south, with the rest of its territory surrounded by the Arabian Gulf. The capital is Doha, home to over 80% of its population.
Doha contains a plethora of cultural sites, world-class hotels and restaurants, beachfront luxury resorts and a host of desert adventures and experiences. If you are planning your wedding in Qatar, you will not be disappointed with the wide choices of venues; from luxurious sea-side resorts to grand banquet halls, you can find everything you are looking for that will make your wedding a truly memorable one. 
Qatar enjoys year-round sunshine with amazing weather between October to April (averaging 27 degree celsius) which is the perfect temperature to enjoy outdoor weddings. Indoor weddings are, of course, possible all year-round. 
Qatar has a track-record of successfully hosting many large-scale international events. It is indeed ready to welcome you with your family and friends to celebrate the most important day of your life. 
Do you need more reasons to select Qatar as your wedding destination? Below are the top reasons to have a Destination Wedding in Qatar:
Fantastic Wedding Venue Variety
You will certainly not be disappointed when it comes to selecting a venue for your Destination Wedding in Qatar. No matter what your wedding style is, or the venue type you are searching for, Qatar offers endless choices for you to host a remarkable wedding that will leave your wedding guests in awe. 
You can choose to have your wedding in a luxurious hotel ballroom, a fantastic sea-side resort, a charming beach venue, the dessert, a yacht... the options are endless and are growing by the day. 
Read: Top Destination Wedding Venues in Qatar
The hospitality sector in Qatar is rapidly growing offering more and more options for accommodation, food and beverage outlets and event venues. Its hospitality sector tops its peers in the Middle East with its great guest experience, culinary art and refined facilities. 
Amazing Wedding Suppliers
Planning a destination wedding is not an easy task, so you will need a great team to help you plan your dream wedding. If you plan on getting married in Qatar, you are one lucky person, as Qatar is home to some of the most talented and professional wedding suppliers in the Middle East.
The experience and professionalism of Qatari-based companies specializing in the wedding industry such as wedding planners, wedding photographers, videographers, and florists... is impeccable. They will help you plan and execute your dream wedding from A to Z without a hitch.
Take a look here at many of the weddings held in Qatar - you will be amazed by the creativity, design, and level of detail!
Here are some beautiful real weddings that took place in Qatar:
Seamless Accessibility
One of the benefits of having a destination wedding in Qatar is its proximity to many other countries, whether in the Gulf region, the Middle East, India, Iran or further afield.
This is due to the great connectivity that Qatar boasts. With its award-winning national carrier, Qatar Airways, connecting Doha to more than 160 key business and leisure destinations across 6 continents, travelers can enjoy maximum flexibility to plan their itineraries around your wedding dates.
Qatar is the most open country in the Middle East and the 8th most open in the world in terms of visa facilitation. Your wedding guests of different nationalities will not face challenges in obtaining visa entry clearance. 
World-Class Infrastructure
Qatar has been working on creating a network of roads and building infrastructure using the latest technologies. There are 5 main highways connecting Doha to its neighboring cities. These highways are all designed and built to top international standards. 
There are different kinds of transportation modes within Qatar that will help you and your guests get around the city with ease and convenience. These include busses, the metro, taxis, shuttles, and ride-hailing apps such as Uber and Careem. 
One of the famous transportation choices among tourists in Qatar is the Doha Bus, which is a privately operated hop-on and hop-off service that allows your guests to discover many attractions in Qatar. 
Activities for Your Guests
In Qatar, you will not have to worry about entertaining your wedding guests whether they arrive a few days before the wedding or decide to extend their stay afterward.​ ​There are so many attractions, and things to do in Qatar, here are just a few of them: 
Souq Waqif: Built on the site of Doha's century-old trading market, on the banks of the Wadi Musheireb, Souq Waqif feels like an anachronism, particularly against the backdrop of Doha's dramatic modernist skyline. With its mud-daubed buildings, the market is a hub of activity, where commerce and gossip collide. Souq Waqif's winding alleys offer a tableau of traditional street life you will not see anywhere else.
National Museum of Qatar: The National Museum of Qatar gives voice to Qatar's rich heritage and culture. It welcomes diverse communities to its vibrant and immersive space to come together to experience Qatar's past, present, and future.
The Pearl: The Pearl Qatar is a fascinating man-made island that sits on four million square meters of reclaimed land. Known for its hotels, various charming cafes and restaurants, iconic marina, and luxury boutiques, it is a popular residential area, with a lavish community lifestyle. 
The Corniche: The Doha Corniche is a waterfront promenade extending for 7 kilometers along Doha Bay. Annual celebrations of national holidays, such as Qatar National Day, are centered on the Doha Corniche which is also a popular tourist and leisure attraction within Qatar. Walkers, skaters, joggers... enjoy the promenade and the splendid view of Qatar's skyline.  
Msheireb Downtown: While modern, the architecture of Msheireb is inspired by Qatar's heritage – its proportion, simplicity, space, light, layering, and response to the country's climate. The entire project aims to reverse the pattern of energy-hungry development in Doha. Msheireb Downtown also houses the Doha Design District, a cultural hub for regional and international talent.
Shopping Malls: Your wedding guests will also enjoy taking time off to visit Doha's shopping malls, such as Villagio which is located in the Aspire Zone in the west end of Doha, Al Khor Mall, and many others. Other World-class malls include Place Vendôme and Galleries Lafayette, the latest editions of iconic luxury retail fronts, and luxury brands, in Mall of Qatar and Doha Festival City, for example.
Beautiful Beaches: Qatar boasts of coastal locations that include public beaches, world-class beach resorts, and spots for sea adventures such as Fuwairit Kite Beach and Zekreet Beach, which will be very appealing for your beach-lover guests. 

For more things, your wedding guests can do in Qatar click here!