Top Tips to Be Elegant on Your Wedding Day
Getting married soon?
Looking for a Wedding Dress?
Let's help you find it.
Get Offers Today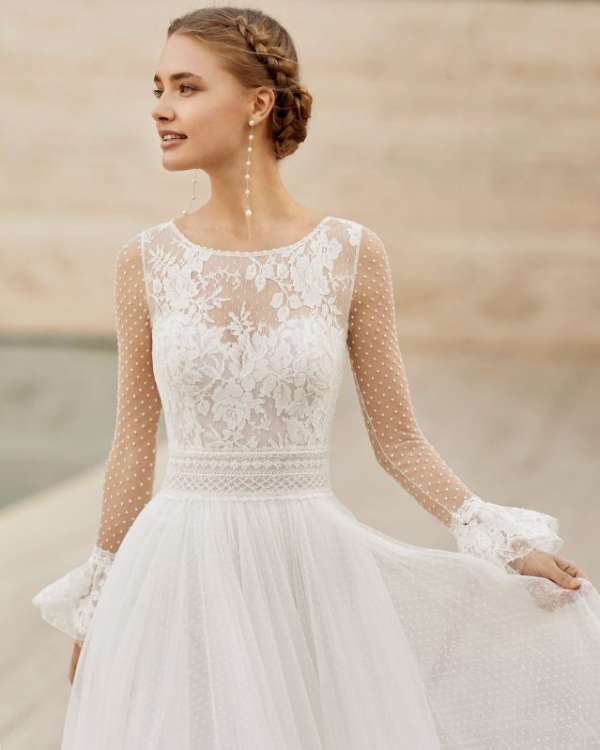 Weddings only happen once. It's a special occasion that will be remembered for years. It has no take-twos, so many brides want to look perfect on their big day. But how can one do it?
There are a lot of things to do when planning a wedding. But you shouldn't forget to take care of yourself too. As your big day nears, here are some tips to look good and sophisticated.
Choose the Right Dress
It's usually the dress that stands out during weddings. It captures everyone's attention as the bride walks down the aisle. That said, you need to pay good attention to what you're going to wear on your big day.
It doesn't matter how simple or grand your dress is. What matters is its fit, according to experts in bridal gowns. It needs to perfectly fit your body shape. This way, your best features are accentuated more while keeping you comfortable.
A well-fitted wedding dress will help you enjoy your special day more. You won't worry if your strap is too loose, your waistline isn't too tight, etc.
Decide on Hair and Makeup Wisely
Your bridal hair and makeup are also important. It could make or break your look. Plus, it can affect how you feel about yourself on your big day. Whether you go for a smokey eye or a bold lipstick, make sure that your makeup will make your best features stand out. This way, you'll also feel confident and beautiful as you walk down the aisle.
As for the hair, many brides usually go for an up-do as it gives off a sophisticated look. But make sure that it matches your gown too.
Accessorize
Accessories can also add extra oomph to your overall look. You can go for a statement earring, necklace, etc. According to Harper's Bazaar, you can even trade flower crowns for more chic hair accessories like a stylish beret with pearls, a crystal headband, and a bridal face veil, to name a few.
Pamper Yourself
One of the keys to a flawless look is in the preparation. So before your big day, don't forget to pamper yourself. This way, you'll look fresher on your big day.
Doing so also helps you to relax. Often, brides feel anxious about the details and other things about their wedding day. But pampering yourself before your big day can keep the wedding jitters away. If you are into the DIY beauty treatments check out this. 
Maintain Good Posture
A good posture has many health benefits. Healthline says it reduces back pain, headaches, as well as tension in your neck and shoulders. But aside from that, a good posture also makes you look good in your dress more. Plus, it helps increase your energy levels so you can enjoy every minute of your wedding day.
Weddings only happen once. So it's understandable that many brides feel pressured in keeping even the littlest detail perfect that sometimes they forget to take care of themselves too. These tips, however, will surely make you look glowing and classy on your wedding day.