The Top Wedding Cake Trends
Getting married soon?
Looking for Wedding Cake?
Let's help you find the right supplier.
Get Offers Today
Trying to find the perfect wedding cake design for your wedding? Then the first thing you should do is to check out the latest wedding cake trends.
The first thing to do when choosing your wedding cake is deciding on the place or baker who will be doing the cake for you, once that is decided,  you can choose the flavor you prefer for your wedding cake, you can either go for the classic vanilla filling, or be a bit more creative, there are many delicious flavors your baker can suggest for you.
You then have to decide on what is the size, design, and theme of your wedding cake, and to do so you need to have an idea of what you want your wedding cake to look like, and the best way to do so is to look for ideas and inspiration.
This is why we bring you the top wedding cake trends for your big day, from celebrity and royal weddings to real luxury weddings in the Middle East, check out these amazing wedding cake trends.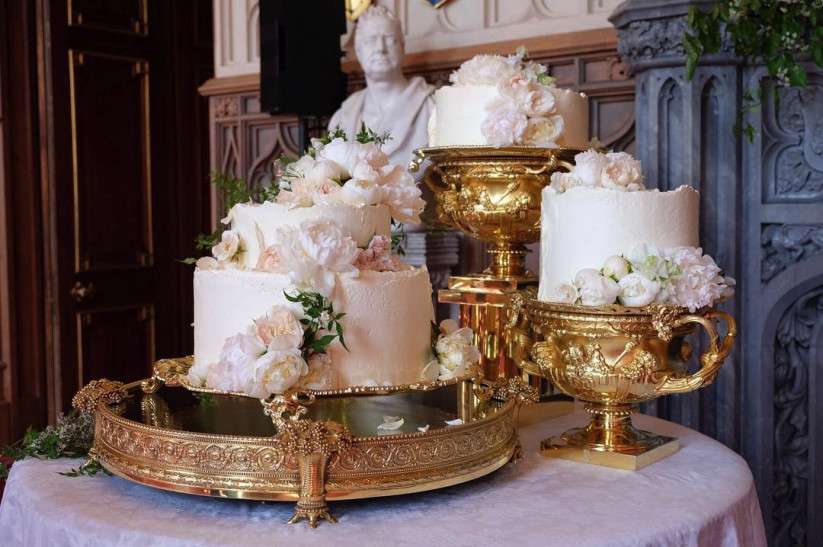 Modern Royalty
Yes, the wedding of Meghan Markle and Prince Harry is still an inspiration in every way, even the wedding cake! The Duke and Duchess of Sussex chose a deconstructed wedding cake for their special day. The couple had 3 similar wedding cakes each displayed individually.
Wedding Cake: Claire Ptak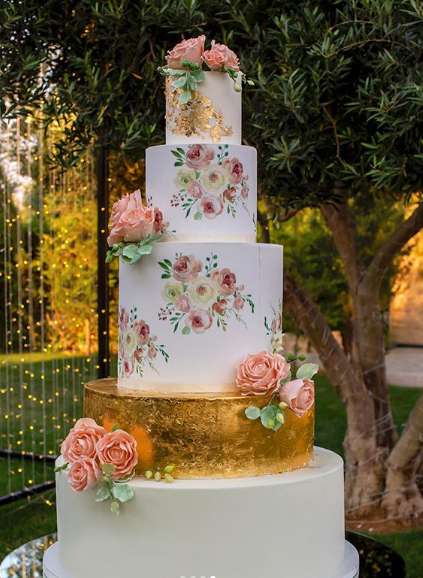 Mix and Match
Who says you have to go with just one trend? This beautiful wedding held in Jordan featured a combination of pastel colors, florals, and a touch of gold.
Wedding Cake: The Cakery