The Top Wedding Halls in Qatar
Getting married soon?
Looking for a Wedding Venue?
Let's help you find the right one.
Get Offers Today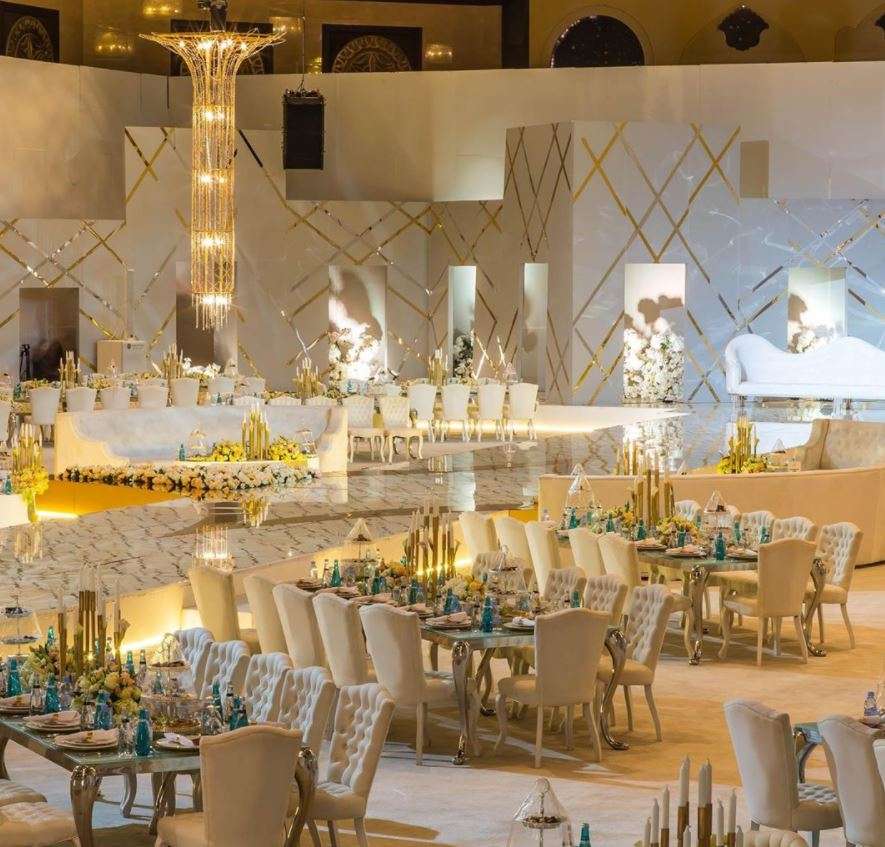 When it comes to choosing your wedding venue brides have different tastes and styles. While some brides look for elegant hotel wedding ballrooms, others prefer beautiful stand-alone wedding halls that are not attached to a specific hotel. 
If you are getting married in Qatar Wedding, then you will find many beautiful wedding halls in Doha that are suitable for all budgets.
Check out:
The Largest Wedding Ballrooms at Hotels in Qatar
Top 6 Hotel Ballrooms in Qatar
If you are looking for a wedding hall, then you came to the right place. We have a list of the top wedding halls in Qatar for you to book for your wedding.
The wedding hall at Baab Al Rayyan can accommodate up to 500 wedding guests, the halls are fully equipped with the latest technology to make sure your wedding goes perfectly, the wedding hall always has many offers and packages all year long.
Katara wedding hall hosts many events and weddings, the hall can accommodate from 100 to 3000 people.
The wedding hall also offers an experienced team who will help you plan your big day.
This royal wedding hall will make your events and wedding unique and special in every way, they have a professional team who will help you plan all the details.
The Doha Celebration Hall offers a large space for your wedding as well as great packages and prices. The team will help you plan all the details to make it a special and beautiful day.
With a decade of the first-class service, whether it's a corporate meeting, a wedding, or a silver service banquet, the sophistication and elegance of Regency Halls make every event a memorable experience. Professional event management, elegantly designed venues, creative cuisine, and impeccable service create the ideal conditions for all event types from corporate meetings or banquets to weddings and gala dinners thus making Regency Halls the ultimate choice for Doha's elite.