Top Wedding Planners in Lebanon
Getting married soon?
Looking for a Wedding Planner?
Let's help you find the right one for you.
Get Offers Today
If you're getting married in Lebanon, then you're one lucky bride, as Lebanon is known for its stunning Lebanese weddings and talented wedding planners.
When it comes to finding the perfect wedding planner, you need to do some research, ask former brides, check out pictures of the planners' work, and make sure you find a wedding planner who understands what you want for your wedding. Chemistry is also very important; you need to select a wedding planner that you feel very comfortable with. 
Finding the perfect event planners in Lebanon is not an easy task, as there are hundreds and hundreds of talented and creative planners, which can be confusing and overwhelming for brides.
To help you out, we have a list of the most popular wedding planners in Lebanon to choose from: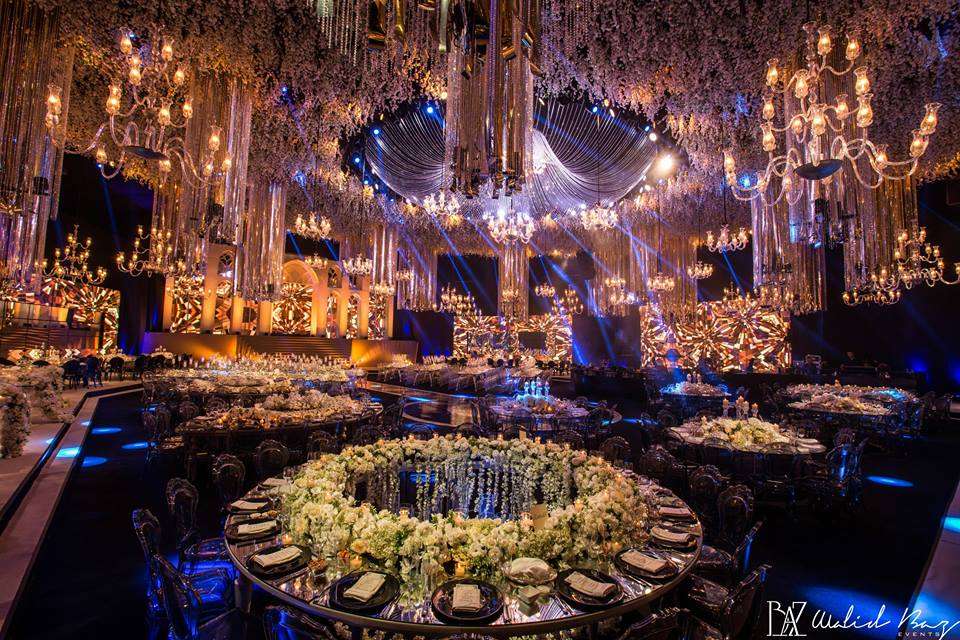 Baz Events, established in 2009, is one of the leading wedding planning companies in Lebanon. They carefully convey the understanding of classics and the latest trends in design, rich experience and deep-rooted business processes, originality and a great passion for the job.
One of the main distinctive features of Baz Events is the ability to intensely understand every client and to offer a fusion that suits the couple best. Baz Events' weddings are no longer just about an abundance of flowers, they have become events on a larger-than-life scale, incorporating a myriad of elements, including architecture, set design, furniture making, lighting, and art installation.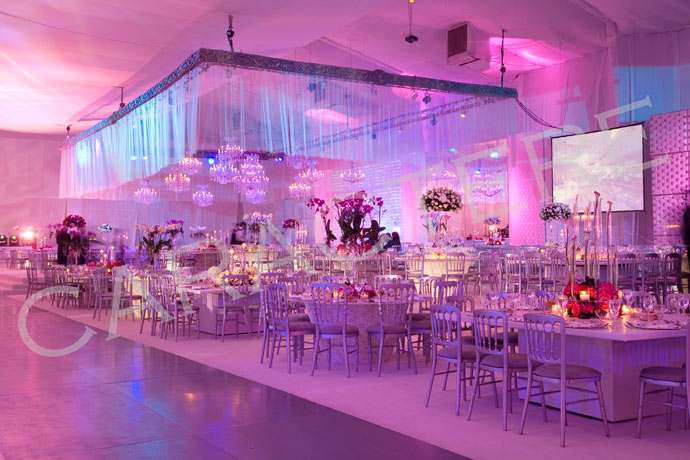 Alain Hadife and Danielle Mallat founded Caractere in 1998, and have been planning luxurious weddings ever since. Here is one wedding for a Lebanese Instagram influencer that was designed and planned by Caractere: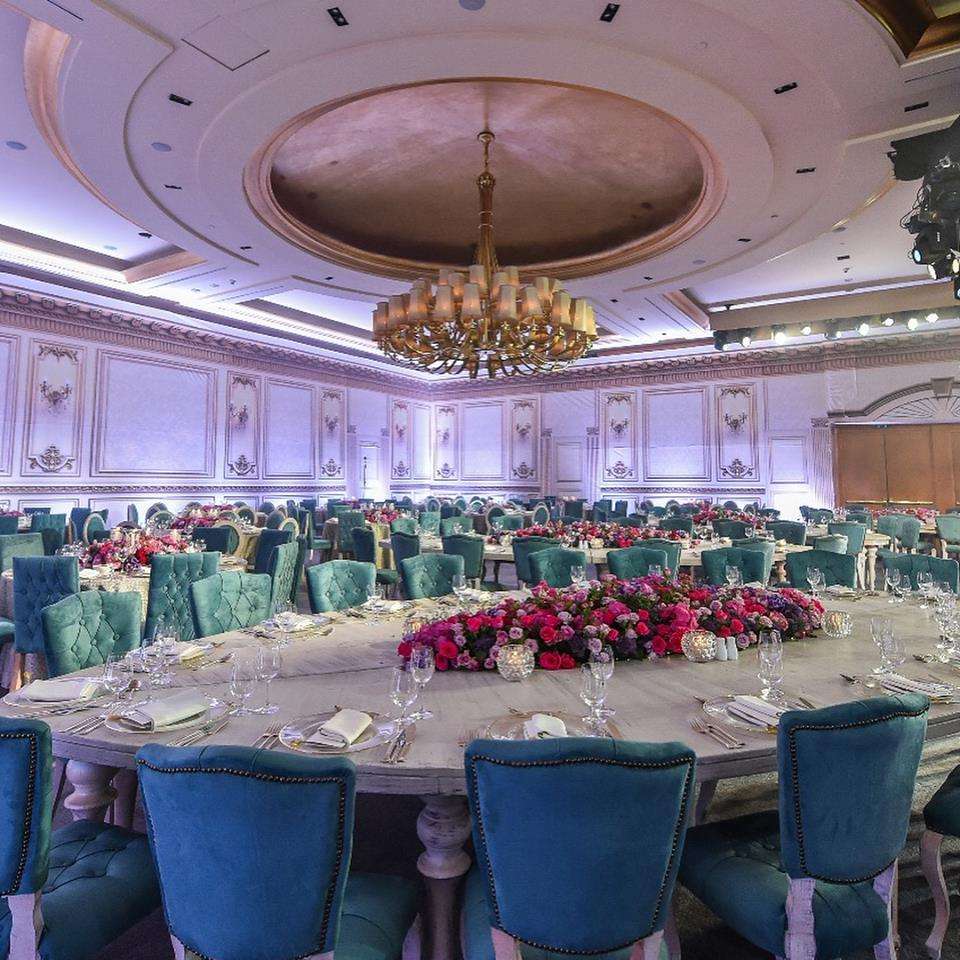 In 2010, Elie Berchan set up Elie Berchan Wedding and Events Creation to allow his own creative flair to create the events that his clients dreamed of following a career in hospitality. An award-winning, internationally acclaimed event creator, Elie is frequently quoted in newspapers and magazines in his capacity as a wedding expert.
He is often invited to speak at global conferences and offers workshops at Les Roches International School of Hotel Management in Switzerland to future event planners from around the world. 
Eyecandy is renowned for showcasing the very best in creativity, talent, and skill, founded by Lina and her brother Robert Sarkisian, Eyecandy is specialized in their design and management of exclusive luxury weddings, social and corporate events and luxurious interior design. Eyecandy is driven by the pursuit for perfection and recognized for consistently pushing the boundaries of what is possible in terms of design, quality, and delivery.
---
For other Wedding Planners in Lebanon visit: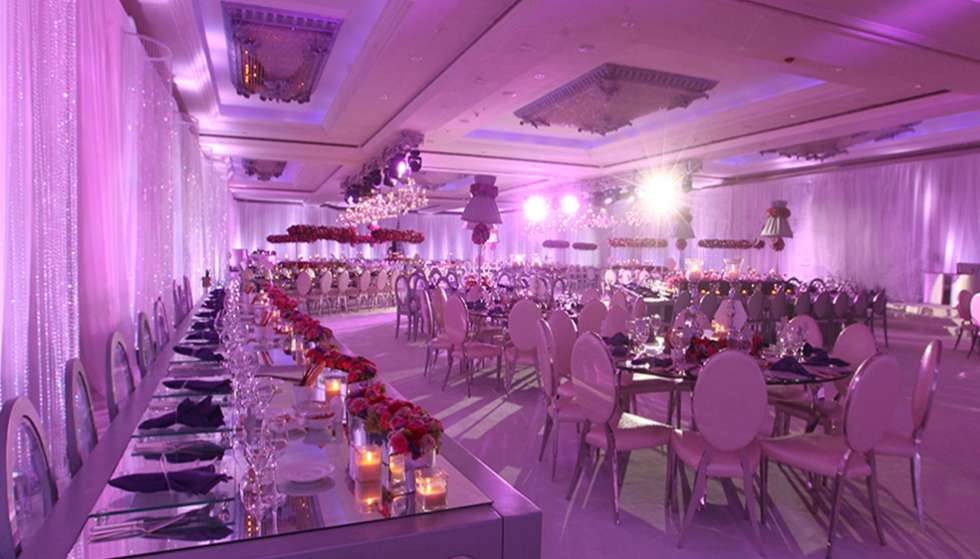 Toni Breiss first opened his wedding planning company in Paris, but soon returned to Beirut to open another branch and operates in Saudi Arabia and other countries around the world. 
Level by Toni Breiss boasts an extensive team of professionals, offering only the highest level of creativity and personalized service to come up with the most spectacular venues, exquisite floral designs and wonderful menu options.
The company designs events and weddings with a personal touch and creative eye, guiding brides and grooms graciously throughout the planning process from innovative concepts to flawless execution. 
Take a look at these weddings designed & planned by Toni Breiss: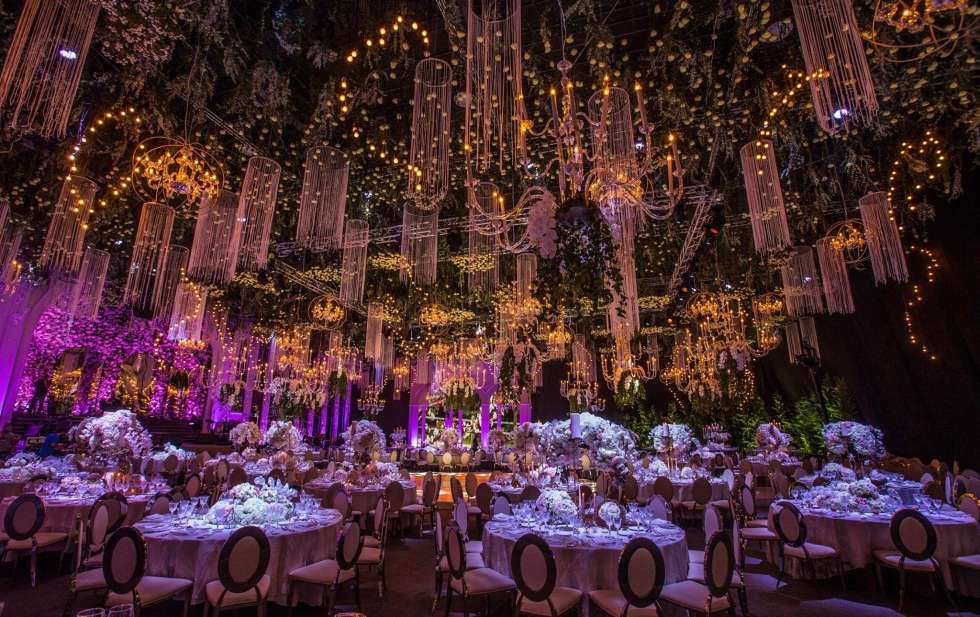 Mine SAL was founded by Pamela Mehanna and Ramzi Mattar and specializes in planning glamorous weddings and events in the Middle East and Europe for clients who demand first class services. Mine has become associated with grand events combining Pamela's perception in lavish and luxurious decoration, and Ramzi's vision in settings and design.
Once the venue is chosen, the team works on creating a setting that reflects every couple's personality. Mine provides tailor-made events that will put to life your every wish. From the venue setting to floral decoration, entertainment, catering and cake… their services will make your day an unforgettable one to you and your wedding guests.

The universe is his field, with all its splendor; painting and architecture, music, songs, photographs and mainly fashion to which he dedicated himself without limits, wholeheartedly with love.
From California to New York, Tokyo, Rome, Milan, Paris, Dubai, and Beirut, he joins the great key cities with his vision and his expertise as he still remains one of the top event organizers of those extravagant and astounding weddings happening nowadays internationally.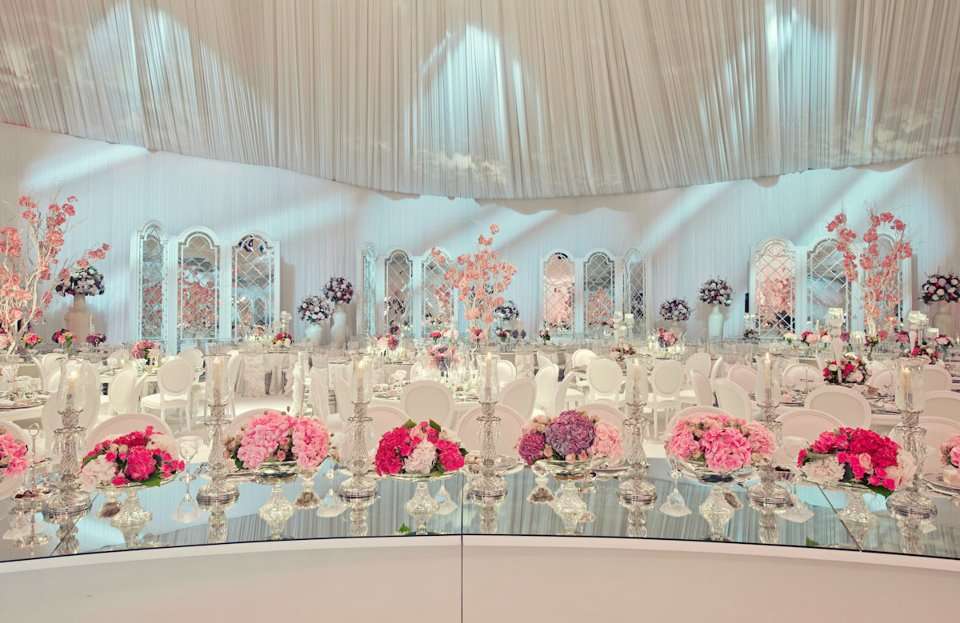 Ziad Nassar is well known in the Middle East, especially in Saudi Arabia and Lebanon as one of the top wedding planners in the region. Ziad Nassar designed and planned over 60 royal weddings, and is known for his over-the-top and luxurious weddings. The company has an office in both Beirut and Riyadh. One of Ziad Nassar's last well known weddings was the 2019 wedding for Elie Saab Jr and Christina Mourad.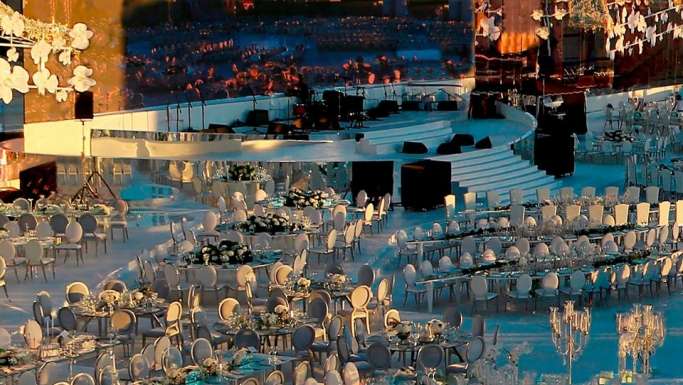 This wedding planner has set his status in the wedding planning industry in Lebanon by planning luxurious and magical weddings known for their architectural designs, superior qualities and high management skills.
Through hard work, creativity, and determination, Paul Nasr SAL,  established in 2007, has become one of the leading pioneers in the event and wedding planning industry in Lebanon and the Middle East leading the company to seek growth in international markets as well. 
The company has risen to a whole new level, where high end luxury events and weddings are put into extraordinary settings.
Here are some luxury weddings designed and planned by Paul Nasr: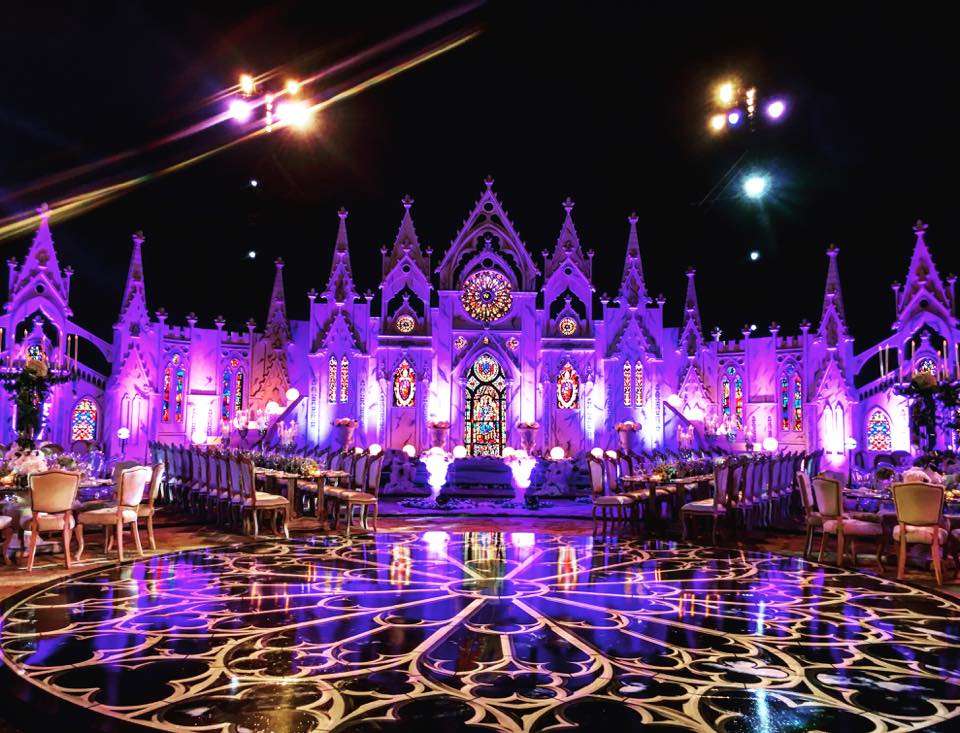 Robert Hykl, an investment banker, let go of his professional career and decided to follow his heart and embrace his talent for creativity and skilful design.
Along with his team, Robert marks his signature on every occasion be it an exquisite wedding, a grand anniversary celebration, a corporate event or any special event.
Strawberries & Champagne is a full-service event management company. They are also a destination event planning company. 
Committed to designing modern, sophisticated events with a sparkling finish.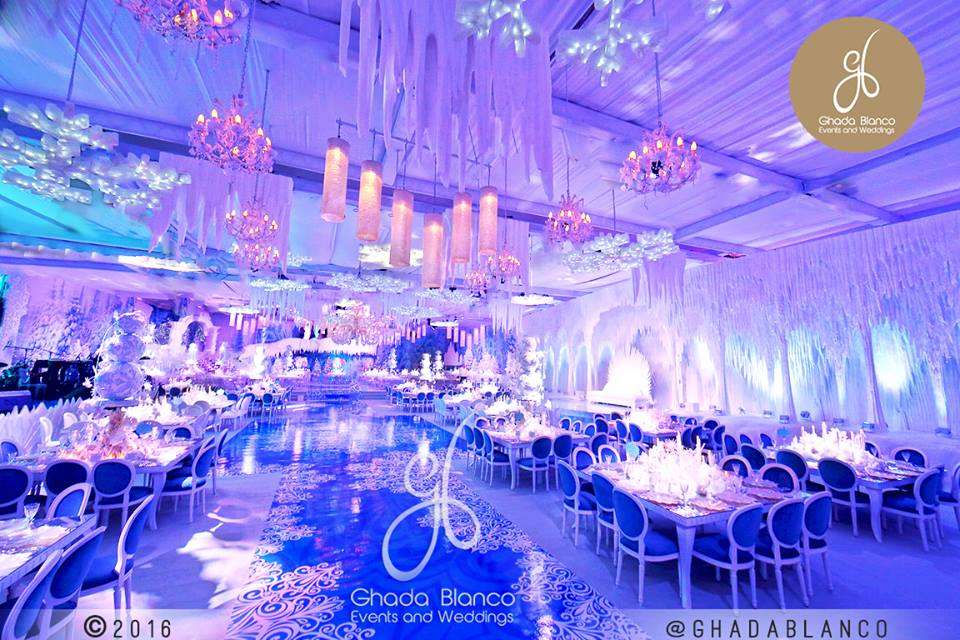 The experts at Ghada Blanco Weddings & Events create utterly unique weddings that are completely centered around each individual bride and groom. 
Ghada Blanco Weddings & Event is a full service hands-on team who, through research, creation and innovation, tailor concepts, orchestrate different teams, and plan and execute events to perfection. Being founded in 1990s makes them one of the oldest event organisers in the MENA region.
The company works with a limited number of private clients each year, dedicate full time and attention to help you plan and create a memorable experience while always exceeding your expectations.