The Top Wedding Venues in Ramallah
Getting married soon?
Looking for a Wedding Venue?
Let's help you find the right one.
Get Offers Today
Wedding parties in Palestine have a special vibe and unique traditions, they are simply beautiful and special. This is why Palestinian brides make sure to book the best wedding venue and ballrooms for their special day.
When it comes to wedding in Ramallah there are so many beautiful and special ballrooms and venues that are perfect for your wedding. So to help you out we have made the research for you and we are now sharing with you some of the top wedding venues in Ramallah.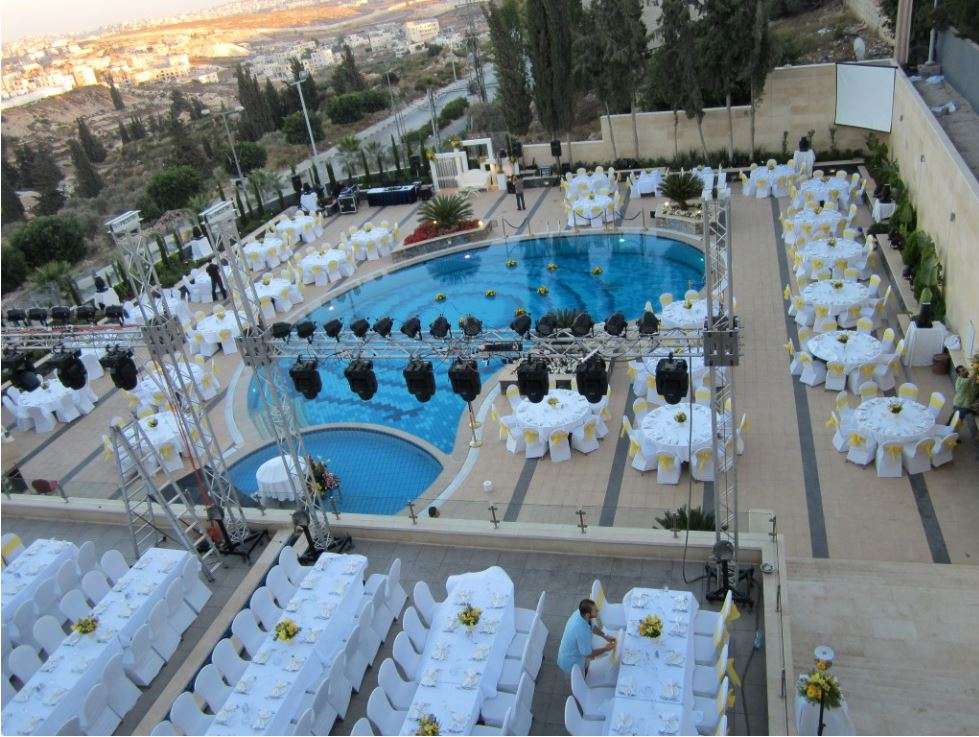 Grand Park Hotel was established in 1997, it is a 5 star hotel with full services offering 83 guest rooms in addition to conference and meeting rooms. The hotel is considered to be one of the best hotels in Palestine. Grand Park Hotel has always been preferred for its convenient and strategic location in the hilltop exclusive Masyoun district of Ramallah. A wedding can be the most important day to ever come for a couple in love. And the Grand Park Swimming Pool is the perfect location to have your special night. The hotel offers the best of service and food in the country.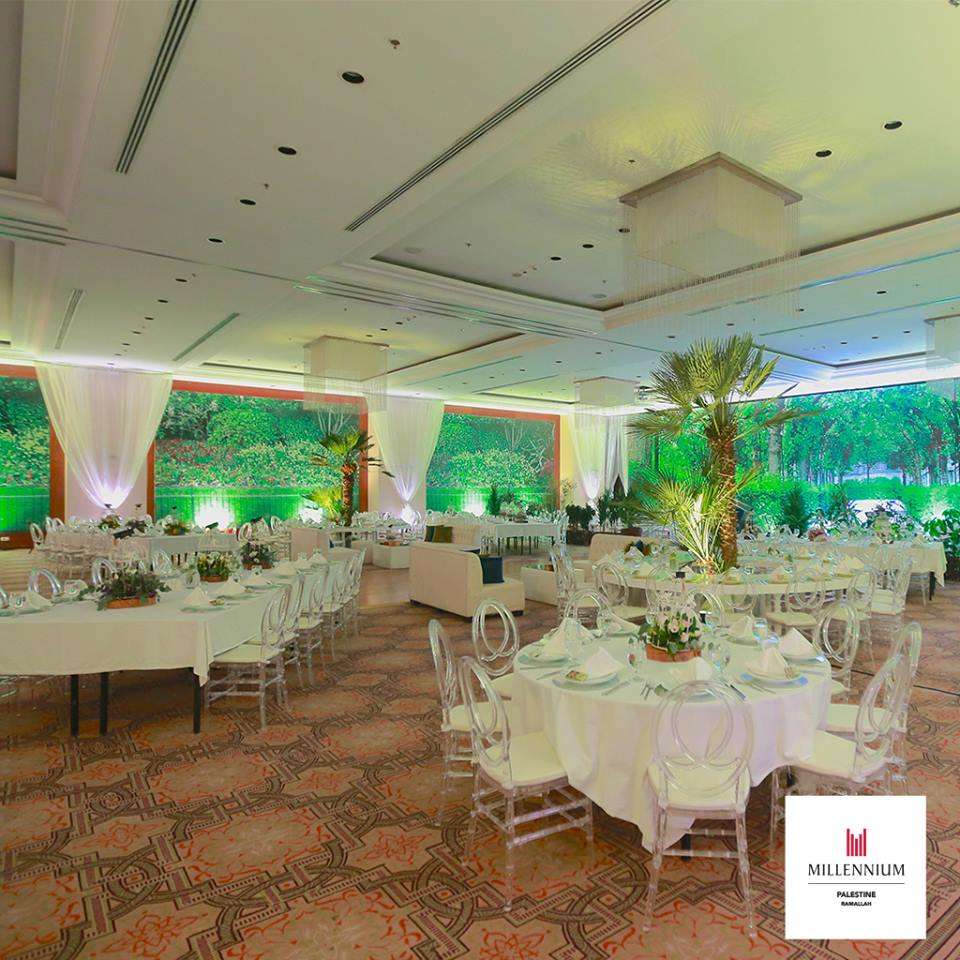 The Millennium Palestine Ramallah is located in one of the most vibrant cities in Palestine. In a place where historic and religious sites capture the eye you will find the exquisite hotel.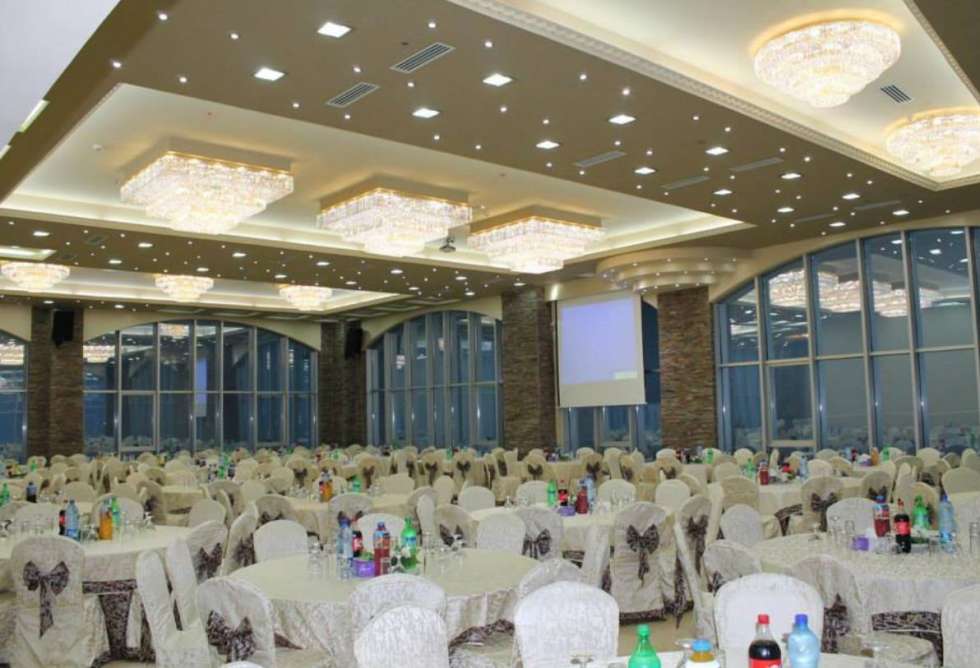 Up to 1000 people accommodated in the lavish multi-function ball room situated on the 21st floor of the tower. With 360 degree panoramic views this unique venue provides the wow factor for any event. Weddings, banquets, celebrations, meetings or conferences all instantly become unforgettable experiences! Data show facilities, a dance floor, as well as a full range of sound and lighting options ensure this venue meets any need.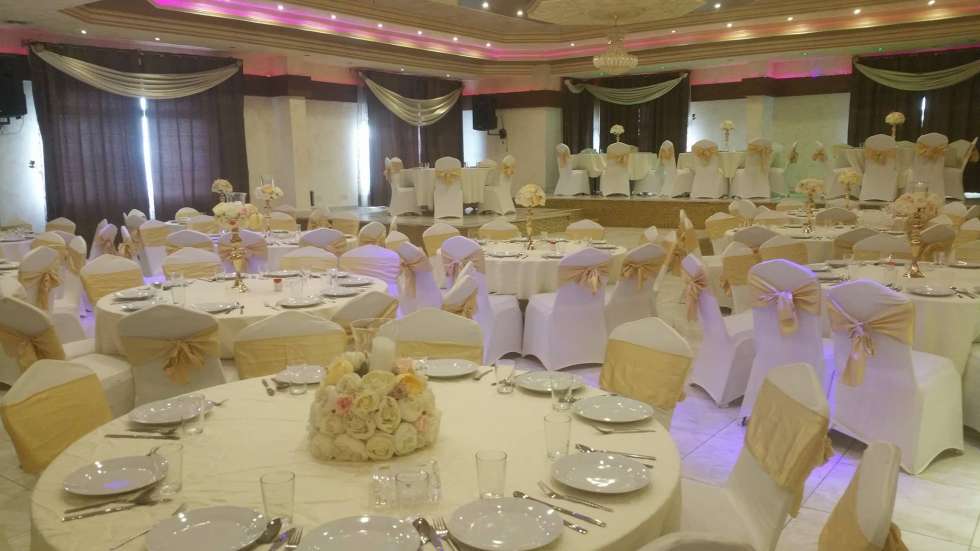 Casablanca Hotel offers full packages for your wedding, not only an elegant wedding venue, but also great catering services.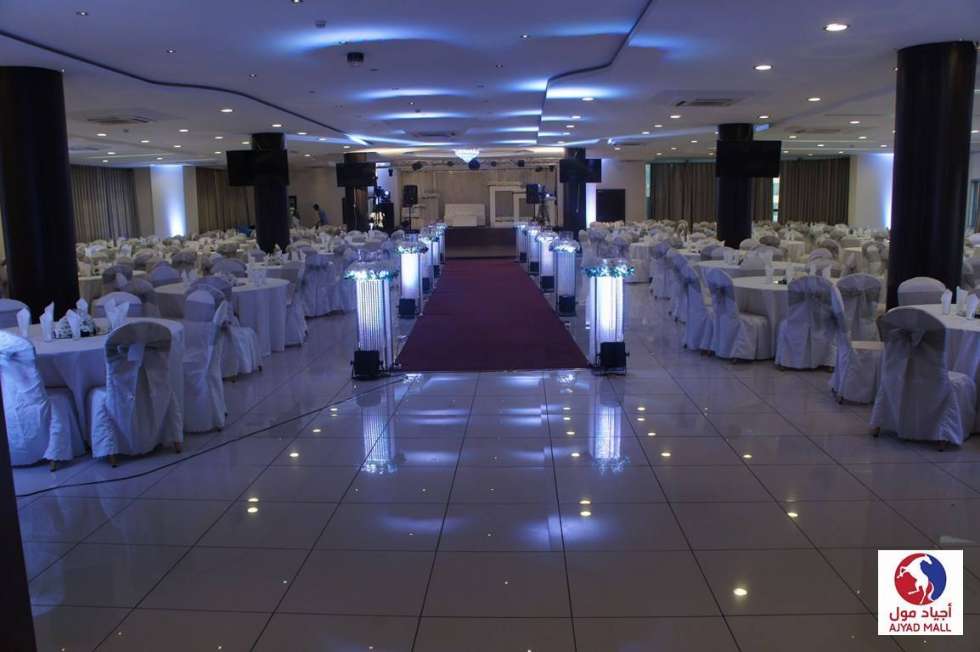 A luxurious wedding hall ready with high tech services, located in Ajyad Mall.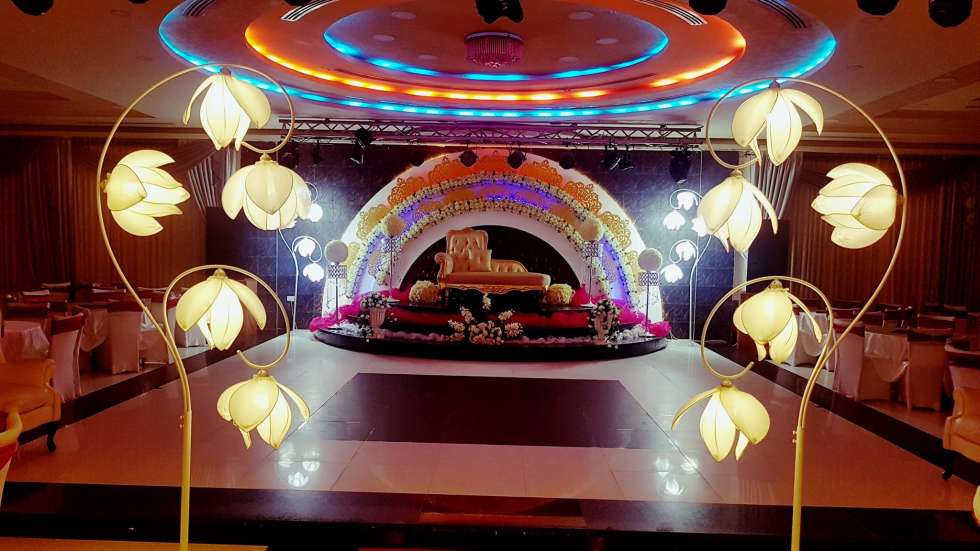 This wedding hall is located on the airport road, and has a separate wedding hall for men, as well as sound and light systems.