Where to Find the Best Spa in Muscat
Getting married soon?
Looking for a Beauty Center or a Makeup Artist?
Let's help you find them.
Get Offers Today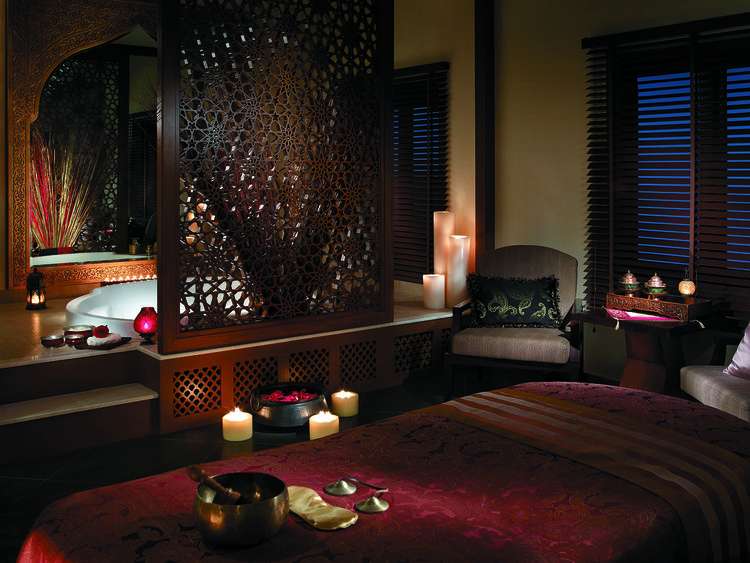 Bride to be or not, every lady loves to spend some time pampering herself at a luxurious and beautiful spa that offers the best services for all her beauty needs, from manicures and pedicures to facials and massages, it is always nice to pamper yourself.
If you are living in Muscat, Oman then you are in luck! Muscat is home to many luxurious spas that have professional teams who will look after you.
If you are getting married soon make sure to book an appointment to pamper yourself and look after your skin, hands, and feet, and relax before your wedding. Many brides also like to book the entire spa for their close friends and enjoy some quality time before their wedding day.
Check out this list of the top spas in Muscat for you to choose from.
Oman's first Organic Green Spa, inspired by nature, using only premium organic products that are completely safe for the body and the environment. They have carefully selected luxurious treatments from around the world to rejuvenate and beautify your skin and hair, calm your mind, and harmonize your soul. A relaxing ambiance of soothing music and the fragrance of pleasant Organic aromatic oils fill your senses soon as you enter their doors.
All their unique and ethical treatments are carefully planned and combined to erase stress and suffuse your body with exquisite purity and a fresh feeling that renews you from within, imparting your radiance for the world to see. Their professionally trained spa therapists endeavor to fulfill the expectations of the first-time visitor as well as the most experienced Spa guest, delivering treatments beyond your expectations at realistic prices.
An escape within an escape, where you can get carried away and find that inspiring balance in life. 'Stroll in and Strut out' throughout the 10 treatment rooms, sauna, experiential showers, hammam, and a steam room. Guests are welcomed to a design inspired by the ancient ritual of stargazing under the night's sky as well as the intimacy of cave-like comfort. Lose yourself and relish bespoke, locally inspired treatments to experience a new level of relaxation. Away Spa also features a Beauty Bar for touch-ups, 'Quick Fix' treatments, and a couples' treatment room.
Bamboo spa was founded and created through a vision, desire, and need that owner and founder Moza Al Mawali had for many years. This was to create a stand-alone Ladies Day Spa fulfilling the high expectations of ladies in Muscat by setting 5 star standards that are usually reserved for hotel spas.
At the spa, they have created a space to renew your strength and inner sense of wellbeing. Select from the finest natural botanical treatments for the face and body and let them care for your body, mind, and spirit. In their spa they have selected all-naturally inspired architecture to create an inner sanctuary of calm and with care and wisdom from the finest spa professionals, the Bamboo Spa experience soothes the mind and nourishes the body.
The secluded Chi The Spa invites you to enjoy the privacy and luxury of the largest spa villas in Muscat.
Guests can enjoy the experience of the unique Chi Water Oasis, featuring a vitality hydro pool, a steam room, tundra and tropical showers, an ice fountain, and a relaxation area.
1,500-square-meter relaxation and fitness haven, one of the largest spa in Muscat, offers the personalized, discreet service of the region's finest wellness professionals. The Spa embraces eastern philosophy with Asian oriental rituals and also offers an extensive variety of beauty rituals based on the holistic principles of aromatherapy, Ayurveda, and herbalism.
For those who want to maintain their fitness regime or simply want to stay active during their stay, there is also a modern and well-equipped gym. Guests will find the 700-square-meter Health Club one flight below, with experienced personal trainers, state-of-the-art gym equipment, free weights, and Pilates equipment.
Enter a world of absolute relaxation and pampering at the modern and tranquil Cenvaree Spa. This intimately-sized spa offers you a wide selection of therapeutic skin treatments and massages incorporating Thai and Arabian techniques, as well as packages designed for couples set in a relaxing treatment room complete with a Jacuzzi. Cenvaree therapists undergo extensive training in anatomy and physiology as well as facials, massage, and body treatments, taking pride in offering you the very best of spa services. Visit the Cenvaree Spa website for reservations and for more information on our signature range of treatments.
Nestled away from the busy city life, customers can enjoy a tranquil and relaxing atmosphere. Walking in, calm and serene energy is instantly felt, leaving behind the stress of everyday life. Essence Spa is your gateway to a luxurious experience.
Hareer Spa by L'occitane at Shangri-La Al Husn Resort & Spa is inspired by the Mediterranean art of living well and is the first and only L'occitane Spa in the Sultanate of Oman. Offering a fusion of authentic French therapies with natural local ingredients from Oman, the spa rituals draw inspiration from the smooth texture and shine of silk (which the spa is named after), creating a seamless wellness experience for guests.
If you are looking for a luxury spa in Oman, step into tranquility at Kempinski The Spa Muscat, where your personal wellness is put first.
A heavenly retreat where the fusion of modern therapies and traditional treatments have been fine-tuned to blissful perfection. At Kempinski The Spa Muscat, guests are taken on a journey inspired by the European cycle of the seasons. The spa menu includes a wide selection of massages, high-end facial treatments, and the most relaxing and exquisite body treatments and rituals to revive and rejuvenate your body.
Their mission is to enrich people's lives by offering unique spa experiences for all senses, creating a perfect harmony of the body and the mind.
Their vision is to be the prestigious wellness spa of choice offering a preventive lifestyle that will revitalize their clients
Born out of a noticeable niche in the beauty and wellness industry, Palm Spa was specially developed to offer a memorable experience using only the purest of natural and organic products
Their range of services takes inspiration from the best selection of massages and treatments based on authentic natural healing methods found in traditional well-being practices applied by the Balinese culture