Young Italian Fashion Designer Sofia Provera Launches Her Latest Collection
Getting married soon?
Looking for a Wedding Dress?
Let's help you find it.
Get Offers Today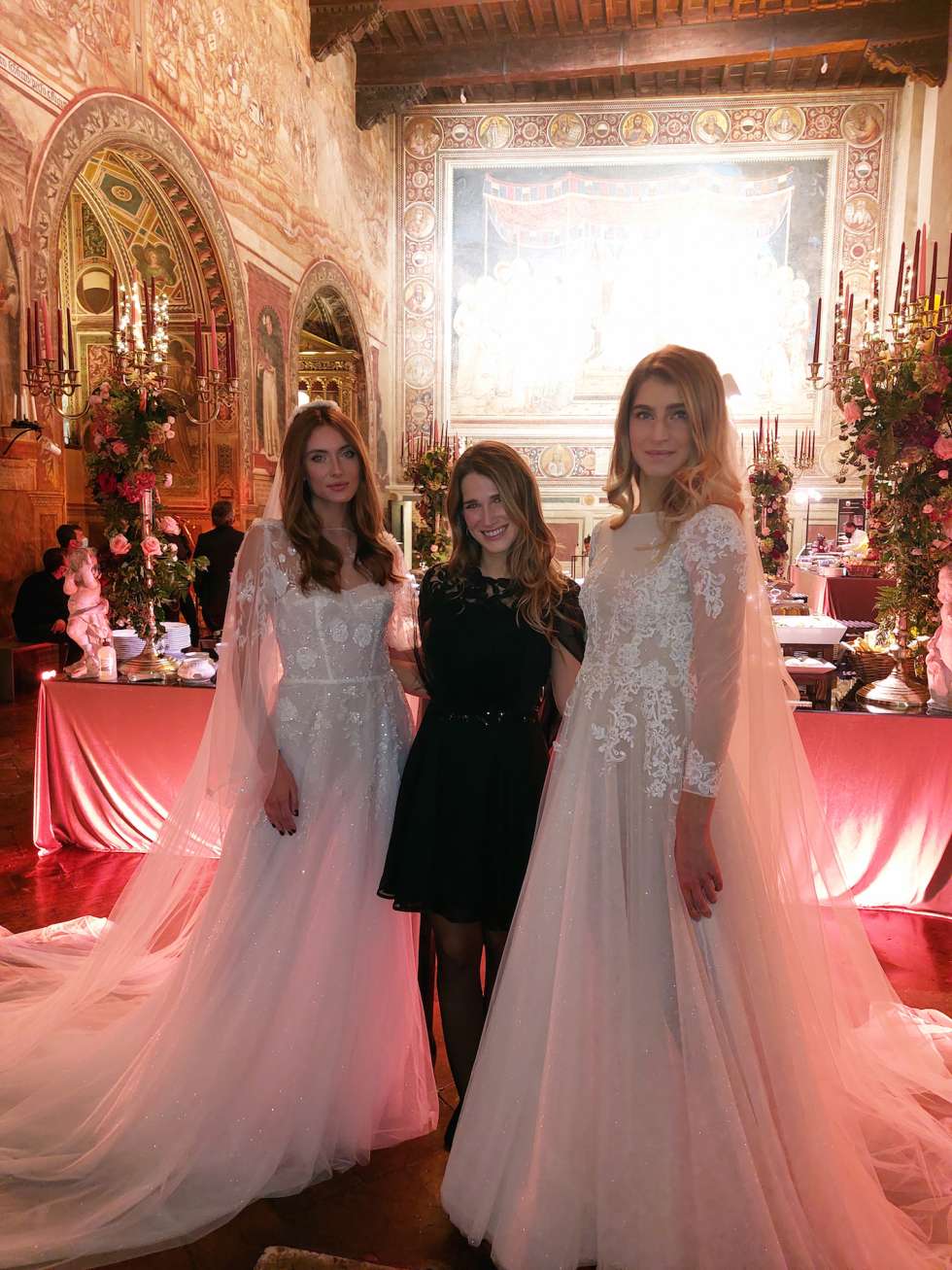 In Milan, in the heart of an elegant palace surrounded by nature, a magical place came to life, where Como silk, prestigious hand-made embroideries and French laces merged to present a unique collection of evening and bridal dresses designed by Sofia Provera. 
After graduating in "Technical Industrial Design" at the "Politecnico di Milano", the 25 year old talented Italian fashion designer registered her brand in Europe, Russia and the UAE. She later opened her own atelier and hired a group of seamstresses, embroiderers and painters who now make the desires of her clients come true.
Sofia is a dreamer and a romantic who since childhood desired to realize her ambition: to make her clients happy and special through her Bridal and Haute Couture creations. "I love my job and nothing makes me happier than making my passion, the tool to make your desires come true, to make you feel wonderful, unique and special, with that bright look that makes you ready to live your day", says Sofia.
Sofia accompanies her clients through the process of designing and making the dresses from the choice of fabrics to selecting the shape of the dress that further enhances the bride's beauty on her special day, to the full realisation of that wonderful piece that translates the wishes and desires of her brides. 
"The dreams of "Once upon a time", that we read in fairytales when we were little, became reality - thanks to love, passion of the past and the tradition of the ancient and rare Made in Italy seamstresses", adds Sofia.
Handmade, quality, harmony, customization and uniqueness are the basis of each of Sofia Provera's "One of a kind" bespoke creations which are entirely made to measure. "SP" is Made in Milan and is synonymous with exclusive lace, prestigious hand-embroidery with precious stones and painting, from the simplest dress to the most exclusive and hand-made embroidered wedding gown with 24 carat gold thread.
Behind the choice of French embroidery and Italian Haute Couture fabrics and models there is creative beauty that wants to materialize and, behind every hand stitch and every caress on the fabric, there is love, passion and creativity but also a lot of competence and hard work.
"We have to bring the Made in Italy of the past to its peak and, at the same time, preserve the craftsmanship that is now disappearing. This is our duty, our heritage and we must preserve it," says Sofia Provera.
Below are images of Sofia's latest collection.