Your Engagement Dress from The Tony Ward 2022/2023 Haute Couture Collection
Getting married soon?
Looking for a Wedding Dress?
Let's help you find it.
Get Offers Today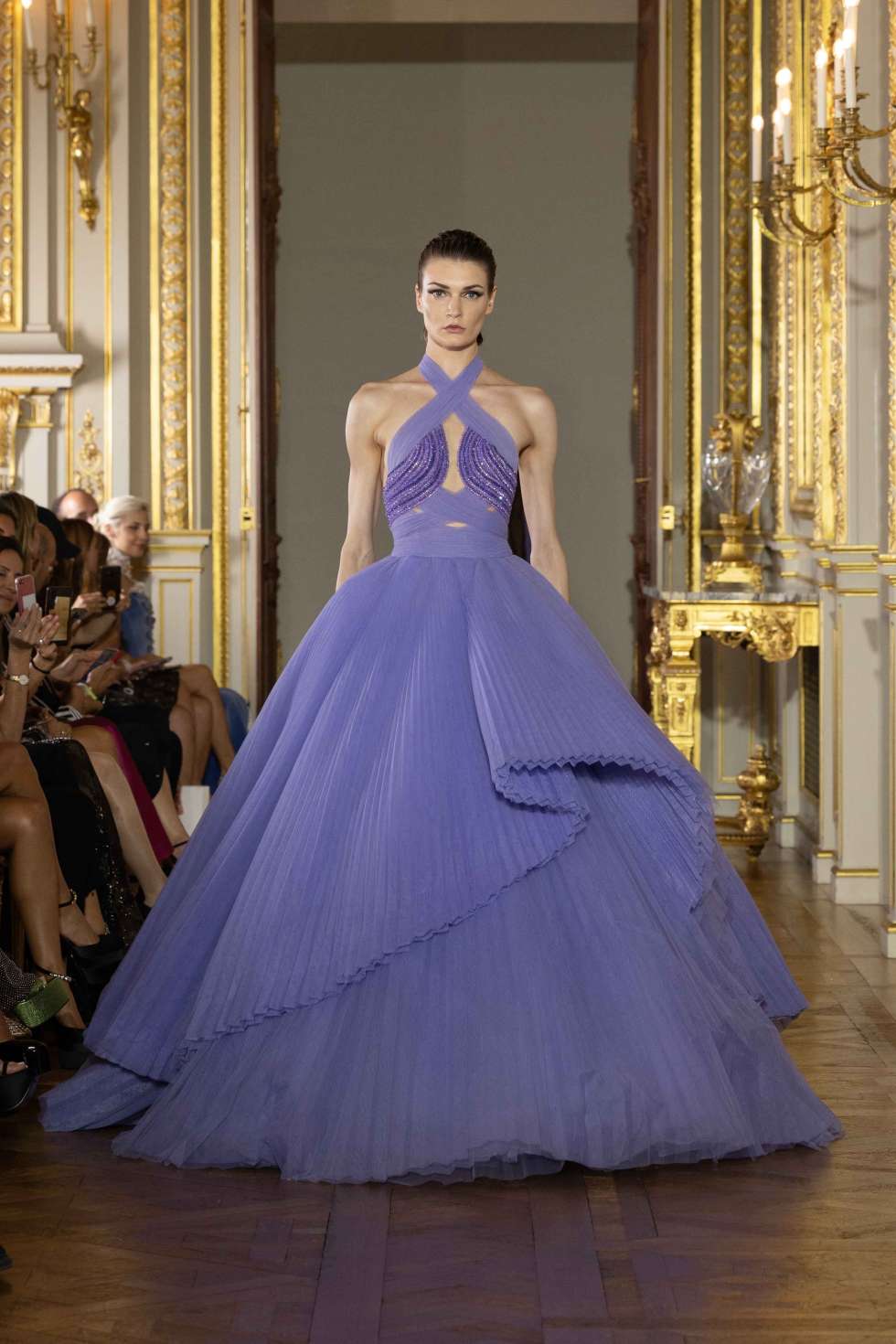 For his 2022/2023 Haute Couture Collection, Lebanese and International fashion designer Tony Ward had some A-list celebrities walk the runway wearing his fabulous designs.
The one and only Sabrina Elba opening the show, cameras flickering Anna Warinthorn's walk, the "Bride" of the show, Didi Stone beautifully wrapping it up!
The Fall/Winter 2022/2023 Haute Couture Collection by Tony Ward also titled Flowing Lines, was showcased in the prestigious Shangri-La Hotel, Paris.
The collection featured colorful designs in different hues, from shades of blue to deep purples, and of course luxurious black, the pieces are made from the most luxurious fabrics creating a feel of richness and sophistication.
Click here to see more engagement dresses!