Your Romantic Venice Honeymoon
Getting married soon?
Looking for Honeymoon packages?
Let's help you find Tour Operators to work with.
Get Offers Today
If you are looking for romantic honeymoon destinations, a Venice honeymoon is perfect for you, as Venice is by and large one of the most exquisite and fascinating places to plan your perfect honeymoon in Italy.
Venice, which is located in northeast Italy, is an enchanting city built on more than a hundred islands in the Adriatic Sea. Due to its historical, architectural, and artistic beauty, Venice is considered one of the most mesmerizing cities in the world. It has beautiful canals and waterways instead of roads. Due to the city's picturesque art and natural beauty, it is a favorite tourist spot for honeymooners. The dreamy canals and bridges, cobbled streets, and the city's red rooftops give Venice a sublime and serene feel.
If you are planning a fairy-tale Venice honeymoon in this captivating city, here is your guide for the best hotels and places in Venice.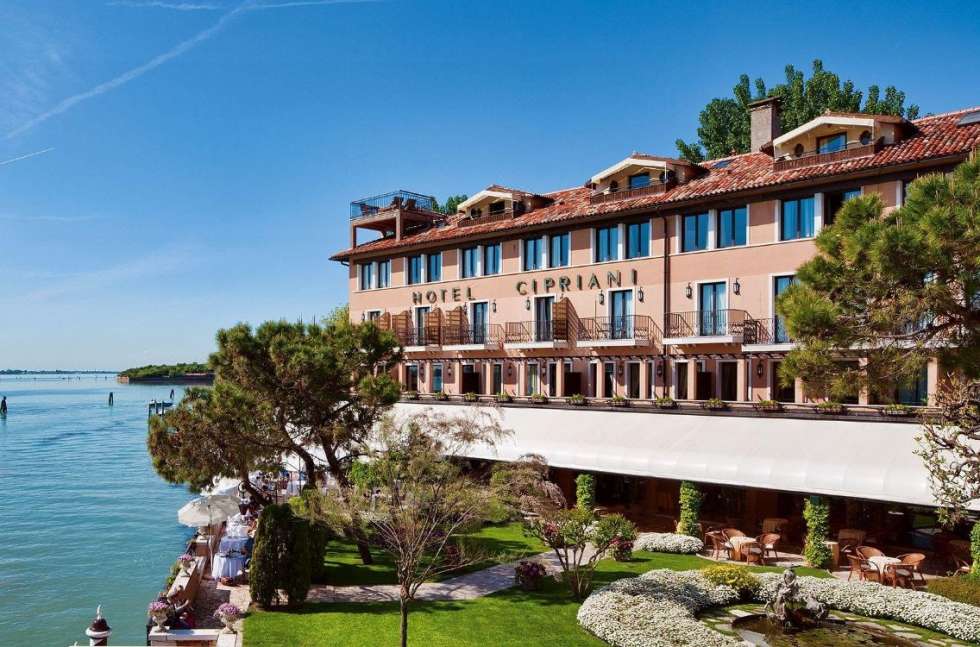 The Most Deluxe Honeymoon Hotels in Venice
If you are not on a tight budget and you are looking for opulent and five-star service in Venice, Hotel Ai Cavalieri, Belmond Hotel Cipriani and Aman Venice are your best options. From romantic room décor to luxurious facilities, these hotels offer classic Venetian charm and comfort. Truth is, if you have the budget, there are numerous options for luxurious and magnificent hotels in Venice.
If you want budget friendly options, you can go for Al Ponte Mocenigo, Hotel Sant'Antonin and Ca'San Giorgio.
---
Best Things to do on Your Venetian Honeymoon: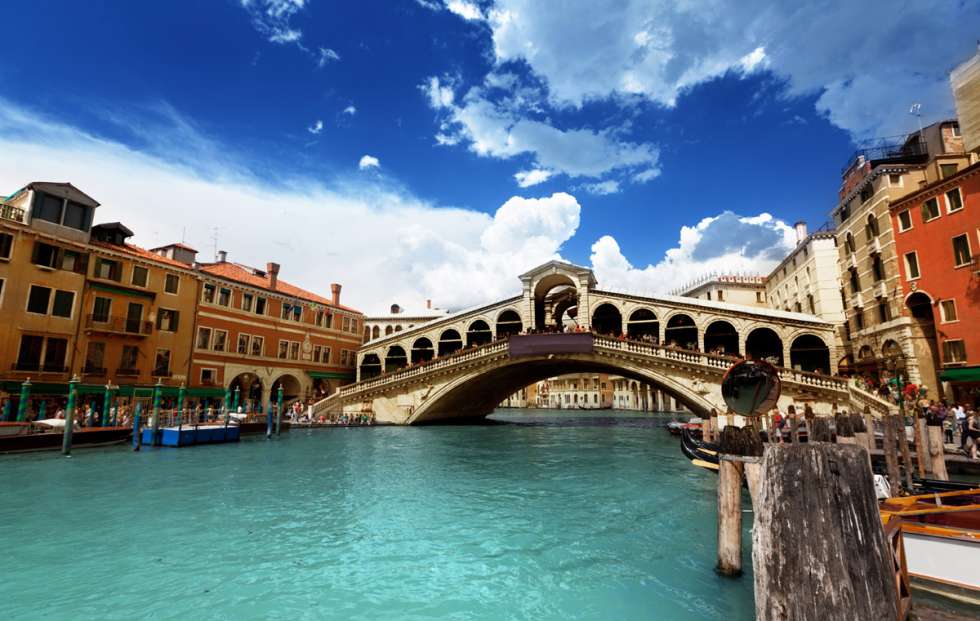 Ponte Di Rialto
You definitely cannot miss Ponte di Rialto or the Rialto Bridge on your honeymoon in Venice. Constructed in 1588, this historical bridge gives the best view of the Grand Canal in the city.
The Rialto Bridge is the oldest of the 4 bridges spanning the Grand Canal in Venice. Connecting the sestieri of San Marco and San Polo, it has been rebuilt several times since its first construction as a pontoon bridge.
You can cruise through the canal with your spouse and enjoy the exotic beauty of the historic stone arch bridge.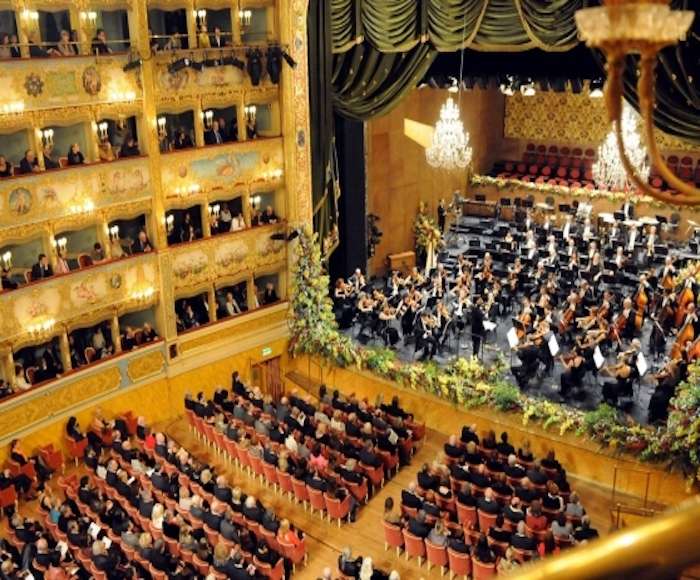 Teatro La Fenice
Venice is known for romance and art. La Fenice Opera House was founded in 1792. In the 19th century, the theatre staged the world premieres of numerous operas of Rossini,  Bellini, Verdi and others. La Fenice has also placed a special emphasis on contemporary productions,
Book special seats in the golden balcony of Teatro La Fenice to watch a romantic ballet show, or a live opera performance with your beloved one.
A Gondola Ride
Make your perfect honeymoon even more romantic with a Gondola Ride. Cruise through the canals and enjoy the view as you pass the colorful buildings of Venice.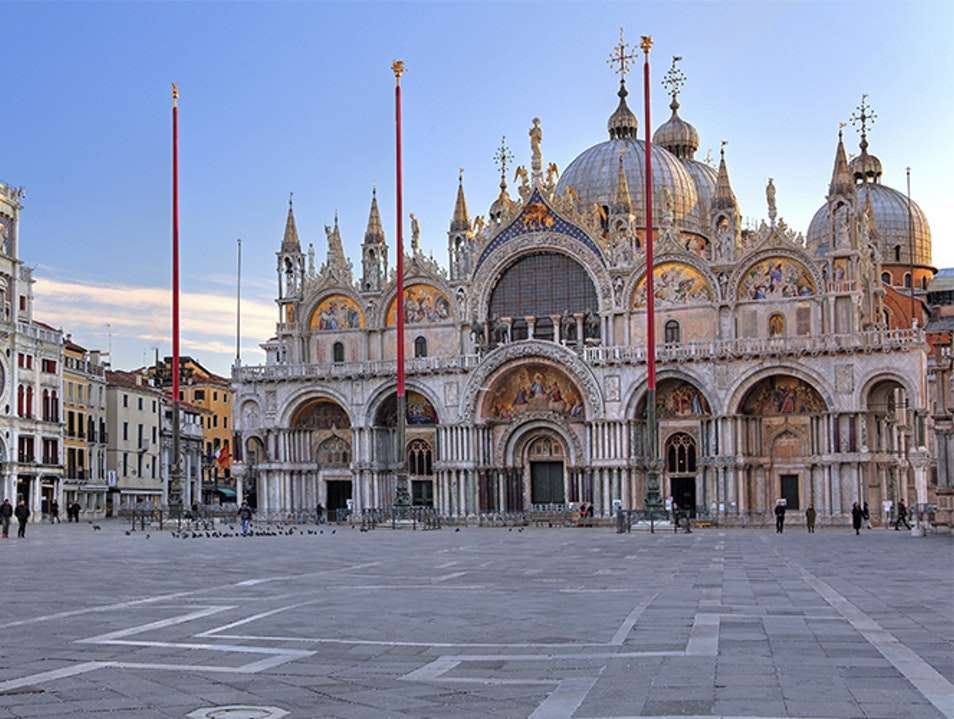 Saint Mark's Basilica and Doge's Palace
Saint Mark's Basilica and Doge's Palace located in Piazza San Marco, are known for art, history and fascinating architecture. Hence, these 2 places are famous tourist attractions in Venice and therefore, a must visit on your honeymoon. 
The Doge's Palace is a palace built in Venetian Gothic style, and one of the main landmarks of the city of Venice in northern Italy. The palace was the residence of the Doge of Venice, the supreme authority of the former Venetian Republic, opening as a museum in 1923.
Venice View from the Bell Tower
St. Mark's Campanile is the bell tower of St. Mark's Basilica in Venice which is located in the Piazza San Marco. Campanile is 98.6 metres and it dates back to 1912 and offers the most exquisite view of the city of Venice. It has an elevator as well to take you to the top of the tower if you are not willing to take so many stairs.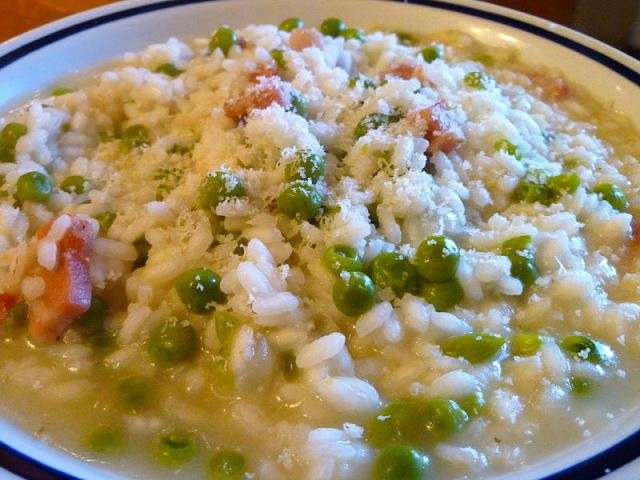 What to Eat in Venice
Pasta and pizza are world famous, which we generally associate with Italy and Italian cuisine. However, Italy is home to variety of cuisines in its different region. With the unique location of Venice and its proximity to the island gardens of Sant'Erasmo, Venetian cuisine consists of flavorful and refined dishes based on fish and vegetables.
You will find fried sardine fillets, creamed dried cod and many different risotto dishes at Venetian restaurants and trattorias around the city. A famous dish in Venice is Risi e Bisi, a unique combination of soup and thick risotto made of fresh peas and rice and cooked with chunks of pancetta.