A Beautiful Hydrangea Engagement in Amman
Getting married soon?
Looking for a Wedding Planner?
Let's help you find the right one for you.
Get Offers Today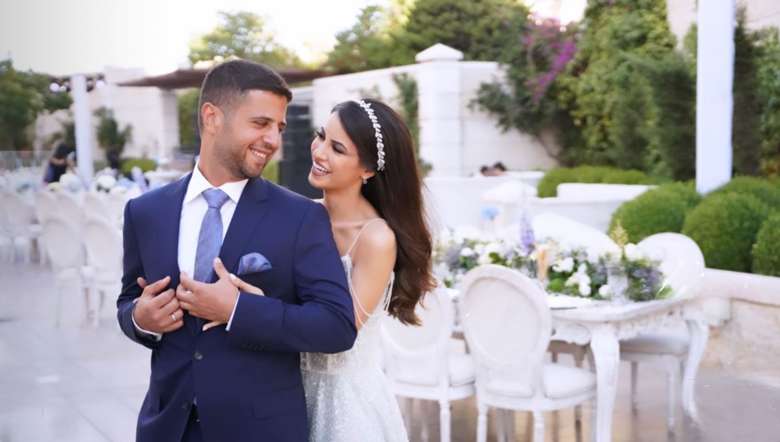 A very beautiful engagement party took place in Amman, Jordan on 24 July 2022. 
The bride, Farah Baraqouni, and her groom, Amr El Sisy, chose to have their engagement party at the lovely outdoor area of the Four Seasons Amman.
The engagement had a beautiful vintage theme to it, and was decorated with pretty hydrangea flowers in shades of blue.
The hydrangeas covered the wedding tables and lined both sides of the outdoor staircase for a grand and elegant entrance.
To keep that classic and vintage vibe across the wedding, vintage tables and chairs in beige and cream were used, making the wedding decor timeless. The colors of hydrangeas added a lot of color to the overall wedding setup.
For more hydrangea wedding inspiration click here!
---
Venue: Four Seasons Hotel Amman
Planner: The Wedding Jo
DJ: Raja Ya Raja
Percussionist: Waleed Haddad
Photography: Aws Tallise
Sound and Light: Extreme Production
Furniture: Class Events
Flowers: Masaya Flowers
Stages: The Stage Jo
Prints: Mamoon Sharia
Stairs Decorations: The Designer Guys
Dress: Zainab Kiswani
Hair: Saif Hamawi
Headpiece: Reem Janabi