A Culturally-Mixed Black & White Destination Wedding in Dubai
Getting married soon?
Looking for Destination Wedding Venues & Planners?
Let's help you find them.
Get Offers Today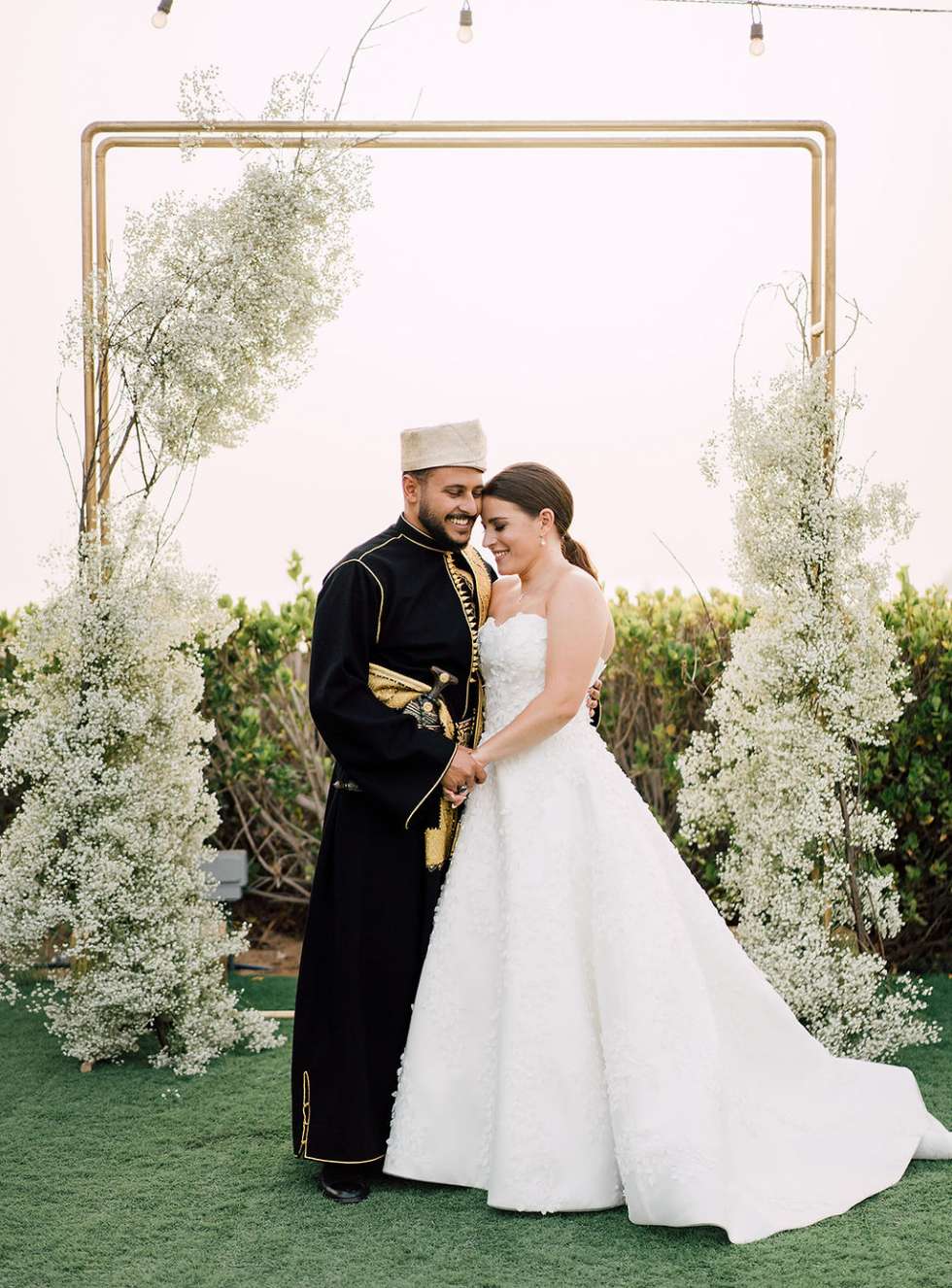 Maura and Abdullah got married on 6 May 2022 at Bvlgari Resort in Dubai. Their wedding was very special and like no other as it brought together two very different cultures.
It was a special mix-cultured wedding, which is about family values, traditions, and elegance. The wedding took place in Dubai, Bvlgari Hotel. The venue offers the unique style of this brand, which is about classiness, style, finest materials, and special details. The couple chose this venue as it was representing their vision of how their wedding should be.
The décor of the ceremony was minimal and had the sunset over the sea as the background. The ceremony was followed by the reception. According to Arabic traditions, the reception began with the zaffeh.
The wedding reception took place at the ballroom of The Bvlgari yacht club. This place is a perfect fit for people who appreciate the charming atmosphere of the Mediterranean, where every element is handpicked and designed with signature Italian style.
Save The Date dubbed this style of wedding "Wabi Sabi" as it was all about combining imperfect details to create a beautiful result, and that is exactly what the couple got!
Delicate white flowers in clear glass vases were used for the table setups giving a modern, minimal, and chic look, especially when the soft candles shimmered in between.  Design structures were done in a rectangular shape emphasizing the modern twist the wedding design shed over a semi-traditional wedding. These structures were used at the ceremony, as the backdrop of the head table, above banquet tables... and they were decorated in those beautiful white delicate blooms that were ordered from Japan. 
The bride wore a beautiful white wedding dress with 3D embellished flowers, while Abdullah celebrated in a beautiful black and gold traditional Yemeni outfit with a dagger on his side.
---
Wedding Venue: Bvlgari Resort Dubai
Wedding Planning: Save The Date
Photography: Serena Genovese
Wedding Flowers: Blossom Tree