The Largest Wedding Ballrooms at Hotels in Mecca
Getting married soon?
Looking for a Wedding Venue?
Let's help you find the right one.
Get Offers Today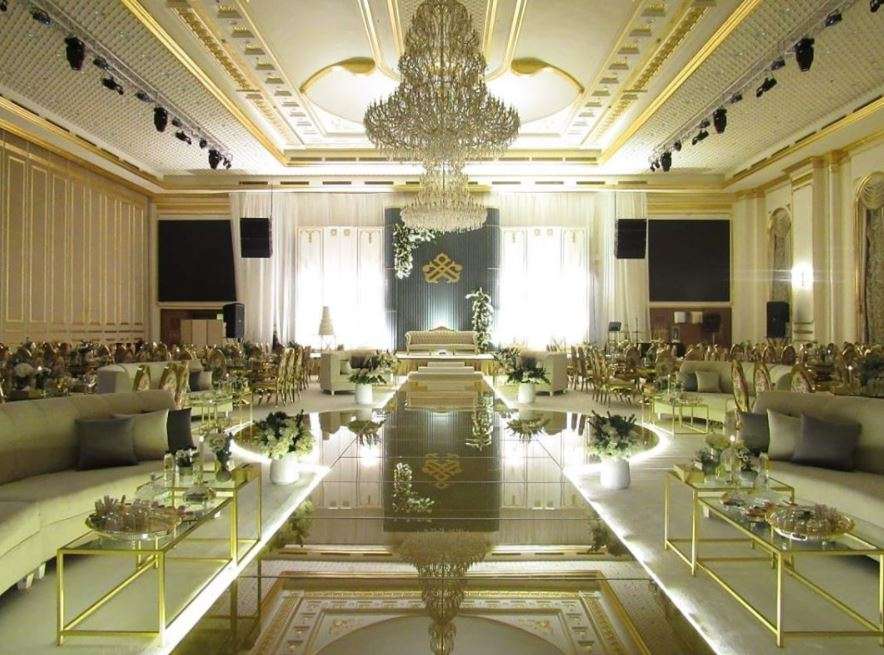 Weddings and celebrations in Saudi Arabia are known to be huge events with a large number of guests. Saudi weddings are also known to stay until very late and extend into the early morning hours. This is why Saudi brides are always looking for a wedding venue that suits those needs.
Although wedding traditions differ in Saudi Arabia there are a lot of details that don't change, such as the luxurious and unique taste and style of Saudi brides.
If you are getting married in Saudi Arabia and looking for a large wedding hall for your wedding, we advise you to check the following:
The Largest Wedding Halls in Jeddah
The Biggest Hotel Ballrooms in Riyadh
But if you are looking for wedding halls in Mecca we previously shared with you the most popular wedding halls in Mecca, click here!
To help you find a large wedding venue that suits you in Mecca, here is a list of the top wedding halls in Mecca for you to check out:
The wedding hall at Makkah Grand Halls can accommodate up to 2000 wedding guests and they offer a luxurious service, the hall is not only for weddings but for all kinds of events.
The Makkah Grand Halls has 4 different halls each can accommodate 500 wedding guests, the halls can be combined together to create a space suitable for 2000 wedding guests.
For smaller weddings the Grand Makkah Halls offers 3 wedding halls with smaller spaces, each one can accommodate 50 wedding guests.
The venue also offers 4 amazing bridal suits.
Massaya Wedding Halls has a professional team that will help your plan the perfect wedding and will offer a personal assistant to help you plan all the wedding details from the wedding decorations to dealing with your wedding suppliers. The wedding venue can accommodate up to 1500 for weddings and celebrations and 3000 for conferences and meetings.
The White Rose wedding hall can accommodate up to 1000 wedding guests, the wedding hall is known for its white decor and details along with a beautiful glass path for the bride to walk on, which makes it a very elegant wedding venue.
Your happy occasions are unique at Al Zikra Al Khalidah wedding hall, the hall is elegantly decorated and can accomodate between 600 to 800 wedding guests.
The wedding hall has modern decor and is perfect for all your events, the wedding hall can be separated into two halls one for men and one for women, each hall can accommodate between 600 to 800 guests.
Located in Alsharae area, the wedding hall has modern and beautiful decor, the team is professional in creating unique events. The wedding hall can accommodate between 600 to 800 wedding guests.
The Castle wedding hall is located in Al Faisaliya area and is very luxurious and elegant, the wedding hall can accommodate between 400 to 600 wedding guests.
Sharazad Wedding Hallas has two separate wedding halls one for men which can accommodate up to 500 guests and the women's hall which can accommodate up to 450 wedding guests.
The wedding hall is elegant and has beautiful crystal chandeliers, they also have the best services to cover all your wedding needs.
This wedding venue is all about royalty and luxury, the venue has elegant decor and chairs as well as the latest sound and light systems. It can accommodate up to 450 wedding guests.