The Top Wedding Halls in Mecca
Getting married soon?
Looking for a Wedding Venue?
Let's help you find the right one.
Get Offers Today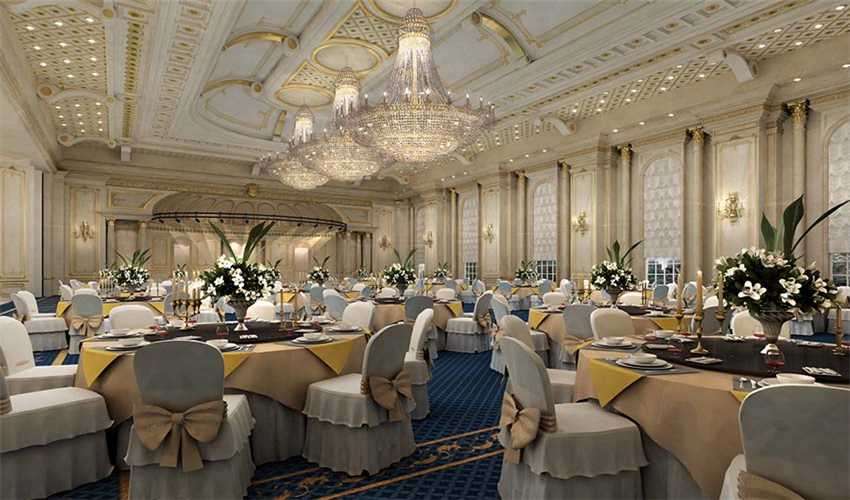 Brides are always looking for the best in everything when it comes to their Saudi wedding, from the wedding venue to the little details, brides want their wedding venues to be perfect and offer the top services.
When it comes to wedding halls in Mecca, there are many wedding halls and hotel venues that offer great spaces with different price ranges that suit every couple.
Whether you are a bride who lives in Mecca or having your wedding in Mecca, we are here to help you out.
Here you will find the best wedding halls located in Mecca Al Mukaramah, to book the perfect venue for your wedding.
The wedding hall at Makkah Grand Halls can accommodate up to 2000 wedding guests and they offer a luxurious service, the hall is not only for weddings but for all kinds of events.
The Makkah Grand Halls has 4 different halls each can accommodate 500 wedding guests, the halls can be combined together to create a space suitable for 2000 wedding guests.
For smaller weddings the Grand Makkah Halls offers 3 wedding halls with smaller spaces, each one can accommodate 50 wedding guests.
The venue also offers 4 amazing bridal suits.
Al Fareed Wedding Halls
The wedding venue is located in Um Al Joud neighborhood,  the venue offers separate wedding halls for men and women and can accommodate up to 280 wedding guests.
The wedding hall has a beautiful European style and luxurious carpets that make it a very elegant venue.
Zahrat Al Sharq
Zahrat Al Sharq wedding hall can accommodate up to 400 wedding guests, the wedding venue is suitable for a royal wedding with golden pillars and crystal chandeliers, as well as beautiful carpets and floors.
Massaya Wedding Halls has a professional team that will help your plan the perfect wedding and will offer a personal assistant to help you plan all the wedding details from the wedding decorations to dealing with your wedding suppliers. The wedding venue can accommodate up to 1500 for weddings and celebrations and 3000 for conferences and meetings.
White Rose Wedding Hall
The White Rose wedding hall can accommodate up to 1000 wedding guests, the wedding hall is known for its white decor and details along with a beautiful glass path for the bride to walk on, which makes it a very elegant wedding venue.
Albaron Palace
This wedding venue is all about royalty and luxury, the venue has elegant decor and chairs as well as the latest sound and light systems.