Rita and Darius' Enchanting French Chateau Wedding
Getting married soon?
Looking for a Wedding Venue?
Let's help you find the right one.
Get Offers Today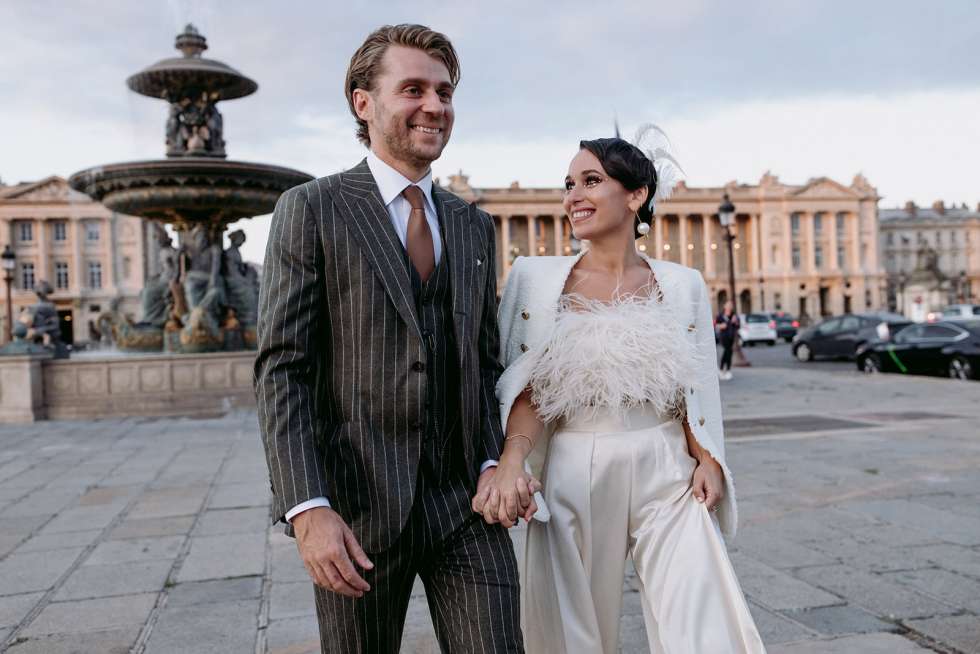 When two souls fall in love and find each other, it is only normal that they celebrate their love in the most fantastic way! The couple, Rita and Darius, decided to have their big day in France, and this is when Jessy Karam and her wonderful team at Strawberries & Champagne came in. The first thing on their list was flying to Paris and finding the perfect wedding venue - not an esay task to do!
Rita Dabet and Darius Fisher's multiple-day celebration was magical in every way imaginable.
"Can't repeat the past ?… Why, of course, you can" -F. Scott Fitzgerald. This is how Rita and Darius's celebration started, they kicked off their official marriage celebration, and with the 20s' inspired event, a new era of Roaring Twenties was born! 
The big day took place on 18 September 2021, with 195 guests, at one of the most beautiful venues in France - The Chateau de Villette. Not only does the Chateau have a historic charm, but it is also famous for being an inspiration for author, Dan Brown who wrote The Da Vinci Code while staying at the Chateau. The Chateau de Villette was later used as a film location for its movie adaptation.
Rita looked dreamy in a sparkly and delicate wedding dress by Lebanese fashion designer Sandra Mansour.
For the seated dinner, a lavish setup was created with fresh flowers, fruits, and feathers; the entire decor was inspired by famous Monet paintings from the 20s'. 
Once the dinner was over, everyone moved to the after-party in the Chateau's dungeon! There the couple chose to have a selection of Lebanese street food, such as shawarma, hummus, manakish, and knafeh.
The lovely couple and their guests danced and celebrated all night at this breathtaking venue.
---
Wedding Venue: The Chateau de Villette, France
Wedding Planning and Design: Strawberries & Champagne
Wedding Dress, Veil, and Shoes: Sandra Mansour
Bridal Makeup: Tom Sapin
Bridal Hair: Charles Haute Coiffure
After Party Shoes: Designs Afraca, Etsy
Bridal Jewelry and Rings: Azar Gems
Groom Suit: Suit Supply, NYC
Groom Shoes: Allen Edmonds
Catering: Duval Paris
Flowers: Floraison
Wedding Cake: Maison Bouchra
Music: Charly's Angels
Photography: Raquel Benito
Videography: A&Y Video