Spending Your Honeymoon in Trabzon, Turkey
Getting married soon?
Looking for Honeymoon packages?
Let's help you find Tour Operators to work with.
Get Offers Today
If you think wedding preparations can be very exhausting, wait until you begin your honeymoon planning! A honeymoon trip is a once in a lifetime kind of experience for most couples. From budget estimates to packing tips, honeymoon planning requires a lot of research.
While on your honeymoon in Turkey, make sure to visit Trabzon! The historical city of Trabzon in Turkey stands out as one of the most exciting honeymoon destinations for couples from the Middle East. The beautiful city of Trabzon is situated in the northeast of Turkey. It shares an exotic bay on the southeastern shore of the Black Sea. The city also offers alluring scenery of Pontic Mountains in the background. 
Turkish Airlines, Pegasus, Kuwait Airways, Air Arabia, Flynas are among the airlines that fly into Trabzon. 
One of the main tourist ttraction in Trabzon is Uzungöl (Long Lake), which is a lake situated to the south of the city of Trabzon. Uzungöl is also the name of the village on the lake's coast. Over the years, this picturesque lake, its village, and the surrounding valley have become popular tourist attractions.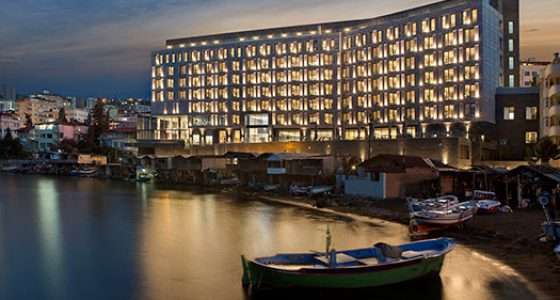 Where to Stay in Trabzon
If you are looking for five-star or lavish hotels in Trabzon, you will find that Zorlu Grand Hotel, DoubleTree by Hilton and Novotel Trabzon Hotel are the best options for you. With exclusive amenities, these hotels will provide you with recreational facilities, as well as, grand and exquisite furnishings.
Apart from these, there are many more wonderful options to look up in Trabzon like Ramada Plaza Trabzon, Park Dedeman Trabzon, and Radisson Blu Hotel Trabzon.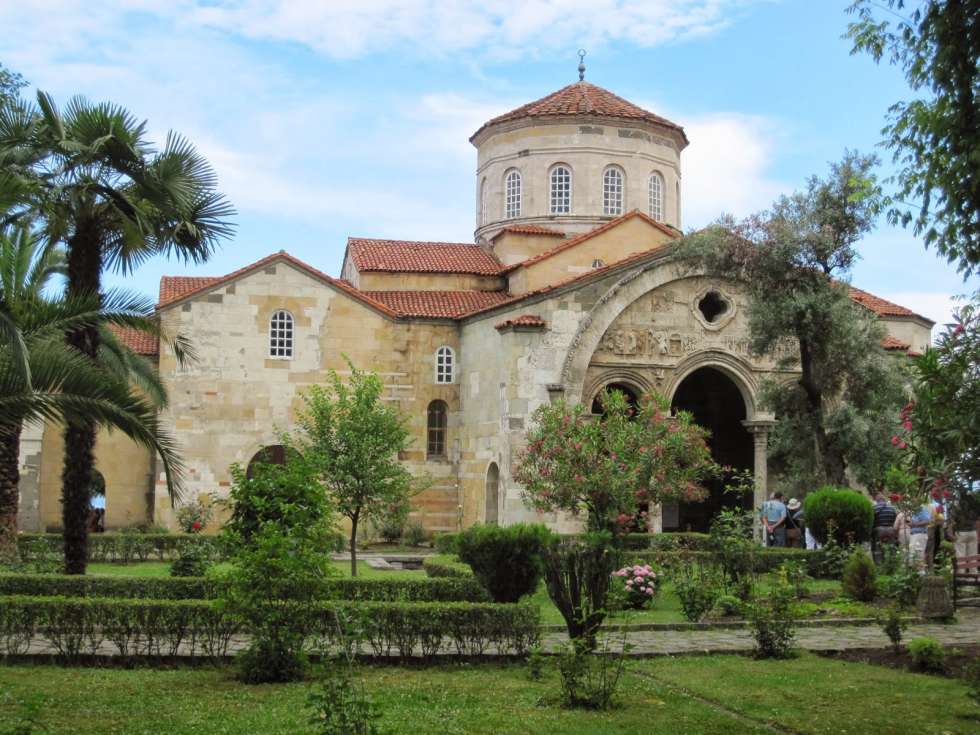 Best Things to See in Trabzon
From beautiful Trabzon beaches to historical places, this city has all the attractions and destinations to make your honeymoon a dream vacation to cherish.
Lake Uzungöl
The lake is situated 99 km from Trabzon's city center, and 19 km from Çaykara's district center. It is a very popular tourist attraction and is most famous for its natural environment. The surrounding mountain forests and fog, occasionally enveloping the lake at night, add beauty to the scenery.
Hagia Sophia
Hagia Sophia is a museum, formerly Greek Orthodox church which was converted into a mosque in 1584, and located in Trabzon, in the north-eastern part of Turkey. It dates back to the thirteenth century when Trabzon was the capital of the Empire of Trebizond.
Atatürk Pavilion
Visitors can tour the interior & grounds of this stately former home of the namesake Turkish leader.
Cal Magarasi
Cal Magarasi is a tourist destination especially loved by couples on a honeymoon. It is a beautiful miniature canyon which is very well maintained and illuminated. It has a wooden bridge with colored lights going all the way through the cave.
Sumela Monastery
The Sumela Monastery is a Greek Orthodox monastery within the Pontic Mountains. The monastery is one of the most fascinating and historical places and tourist attractions in Trabzon.
Altindere Vadisi National Park
Trabzon tourism doesn't get any better than this. Altindere Vadisi National Park is a gorgeous forest on the way to Sumela Monastery. It has a lot of waterfalls, comfy seating areas, and romantic coffee shops. It is a piece of heaven for honeymoon couples.