Top 5 Wedding Venues in Sharjah
Getting married soon?
Looking for a Wedding Venue?
Let's help you find the right one.
Get Offers Today
Are you getting married in Sharjah, UAE? Then you will definitely love the wedding venues we have to share with you.
We previously shared the top wedding venues in Abu Dhabi, check them out: "Top Wedding Venues in Abu Dhabi"
And just like Abu Dhabi and Dubai, Sharjah offers very elegant and luxurious wedding venues.
Choosing the right wedding venue can be tricky, and needs a lot of research, but luckily we did all the research on your behalf.
Check out the top banquet halls in Sharjah Hotels, UAE: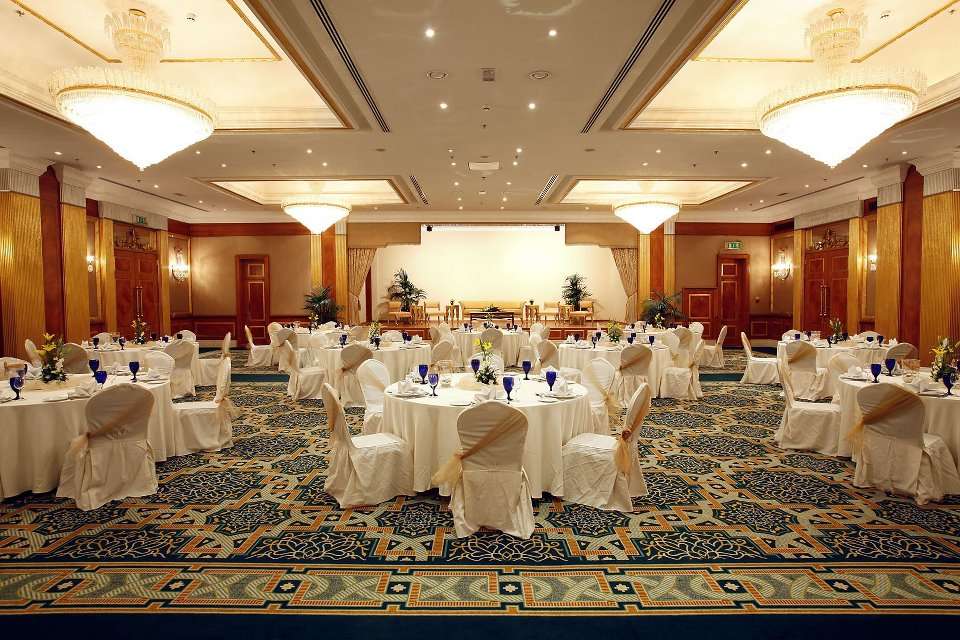 Hilton Sharjah offers its lavish Al Jawhara Ballroom, and an array of benefits as well. The attentive Hilton team members and specialised Wedding Planners will take care of every detail. Benefit from a spacious foyer, which is ideal for pre-wedding functions, and the beautiful lounge, Majilis. A luxurious grand stairway leads to the ballroom, offering a unique location for photographs and cocktails.
Host your wedding in style at Hilton Sharjah and enjoy a romantic and truly memorable big day. Ideal for celebrations of all sizes, our ballroom caters for up to 400 people and can be divided into smaller sections for more intimate occasions.
Offering the ideal setting for the perfect wedding, The Resort offers 2 high-ceiling ballrooms each with its own foyer and with direct bridal room access. The planning and catering teams will help make your experience memorable and stress-free.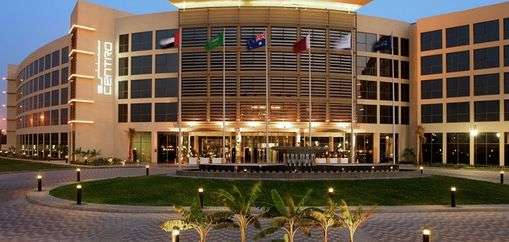 Create your perfect wedding in your preferred indoor or outdoor venues with stunning scenery and an exotic atmosphere, unparalleled catering services and marvelous memories to treasure.
Plan your wedding in style, whether it's a huge traditional white wedding surrounded by family and friends, a simple elegant private ceremony, or a really unusual memorable day. It is always our pleasure to plan your wedding day at Rotana's distinct properties where fairy tales become reality.
Personalize each and every aspect of your wedding by booking directly with our Rotana hand-picked experts that are ready to embrace tradition where it works, and think outside the box everywhere else.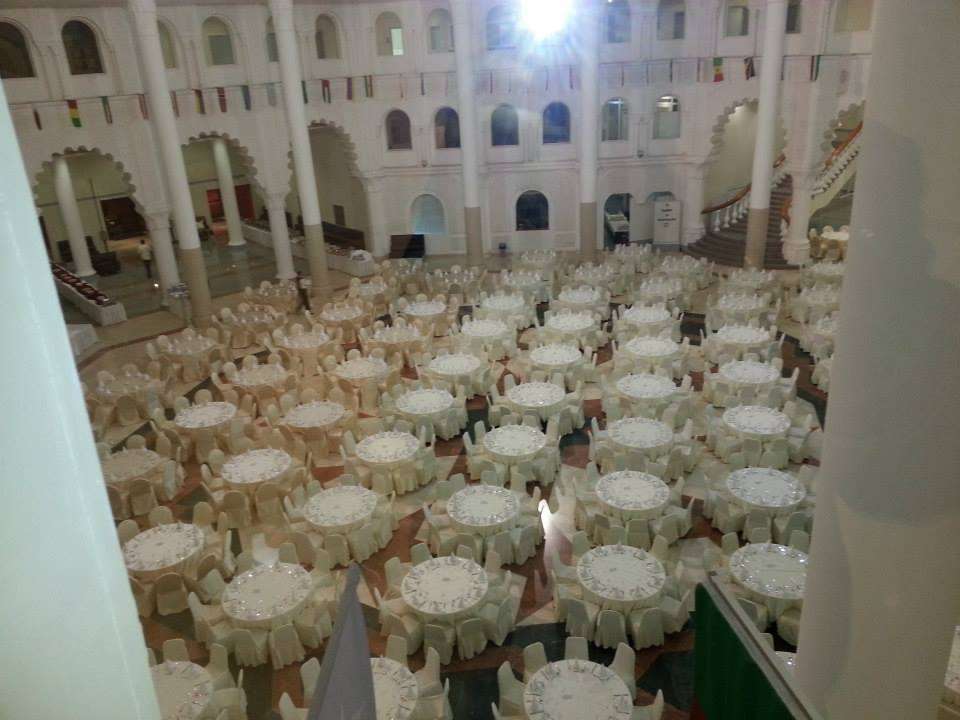 The Sharjah Grand Hotel offers spacious halls with a capacity of 500 guests, they also provide all the bride and groom's needs for their wedding.
They have a diverse selection of food, presenting different cultures.
The hotel is ideally located on the beach of the Arabian Gulf and just 8 km from Dubai and Sharjah International Airports.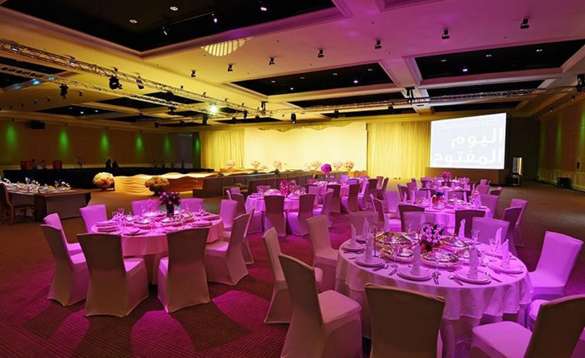 Al Jawaher Reception and Convention Centre has a ballroom that can accommodate up to 2400 guests, and it can be divided into 3 sections, each can take up to 700 guests.
The chef offers you a choice between buffet, plated, or set menu and the menus vary from traditional and local cuisines to international.
Live cooking stands and dessert counters are available.
Al Jawaher also provides fancy table settings, chinaware, table, and chair covers, and more.
The ballroom is equipped with an optimum soundproof system in case there was more than one event.