Top Bar Catering Services in Lebanon
Getting married soon?
Looking for a Catering Company?
Let's help you find them.
Get Offers Today
To impress your guests on your wedding day you can offer them a unique bar catering service that matches your wedding theme and colors. From mouthwatering drinks to unforgettable moments of fun and entertainment, there are several companies in Lebanon who can provide a distinguished mobile bar catering service for your big day. 
Many of the founders of these companies have an experience in food and beverage catering, and some are even professional mixologists with bar tending experience. The mobile bars can either be standard or custom-built to suit your requirements. Special cocktails, mocktails and other drinks can also be created for your wedding. 
We have selected some of the top companies specialised in mobile bar catering services that you can hire for your wedding whether directly or through your wedding planner. Here they are: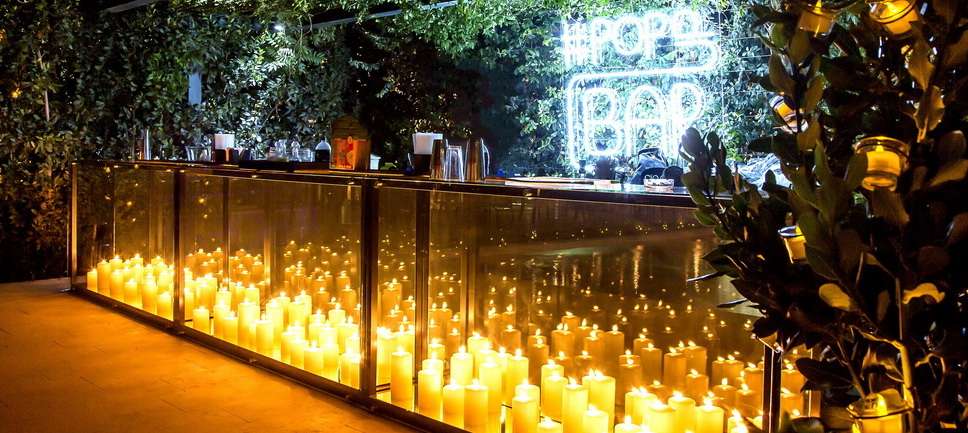 Cin Cin was founded in 2011 by a group of experts in Food & Beverage, nightlife event management, beverage supply, and concerts. Within 2 years, and after successfully managing the mobile bar catering services for hundreds of local events, Cin Cin expanded the operations to Dubai, and embarked on offering comprehensive services across the Middle East.
Cin Cin Mobile Bar Catering Service manages beverage and bar solutions for weddings and other events, they can offer you themed and customized services to transform your wedding into an entertaining experience. Cin Cin knows how to cater to your needs, and offer you a full mobile bar operation of cocktails and mocktails, served by highly entertaining and experienced mixologists.
In addition to the mobile bar catering services, Cin Cin provides Bar Consultancy solutions and Full Bar Support. They can help create Cocktails & Mocktails Menus for Hotels, Restaurant, Lounges,weddings and events.
Veterans in the spirits trading business, the founders of The Tipplers realized a business opportunity in 2016 in offering an immersive, versatile, and palate pleasing bar catering service in Lebanon that will accentuate the guests' experience at every event.
The Tipplers provide a fully comprehensive bar catering experience, and professional business practices combined with a customer-centric approach. They offer tailored packages, unique cocktails, and thematic bars to match any wedding theme. 
The Tipplers' bars with their elaborate designs, versatile colours of bottles speaking history of craftsmanship, seasoned bartending experts in the art of mixology & guests handling, topped with rich & refined spirits, make The Tipplers the pivotal element to the success of every wedding.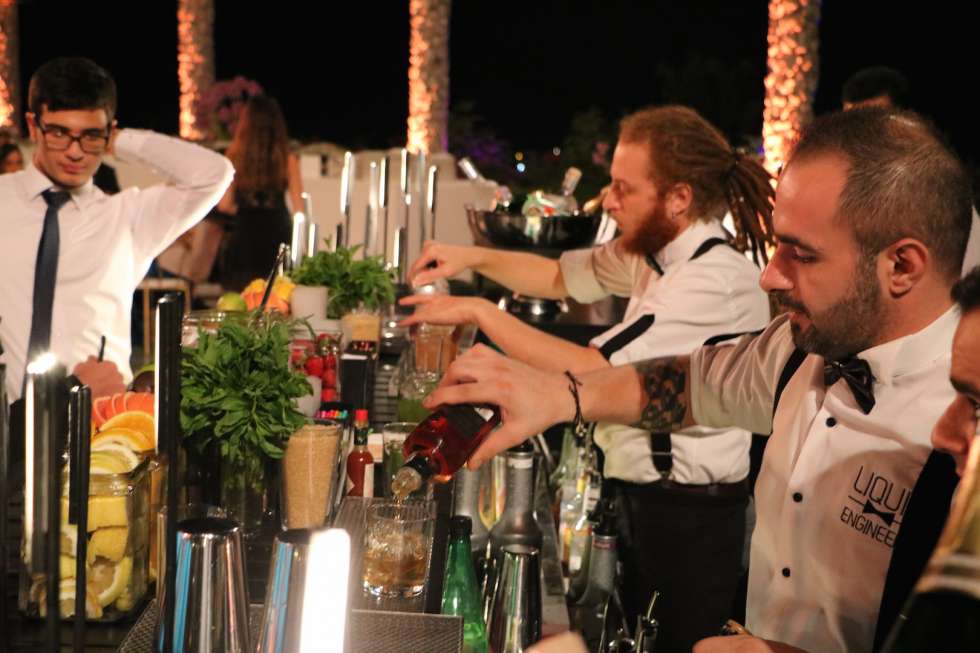 Liquid Engineers provides a fully catered mobile bartending service with some of the best bartenders in Lebanon creating cocktails and mocktails tailored to your wedding theme and personal requirements. Liquid Engineers takes pride in providing the most charismatic, friendly, and professional bartenders in the region. High quality and prompt cocktail service and entertainment insured for your wedding.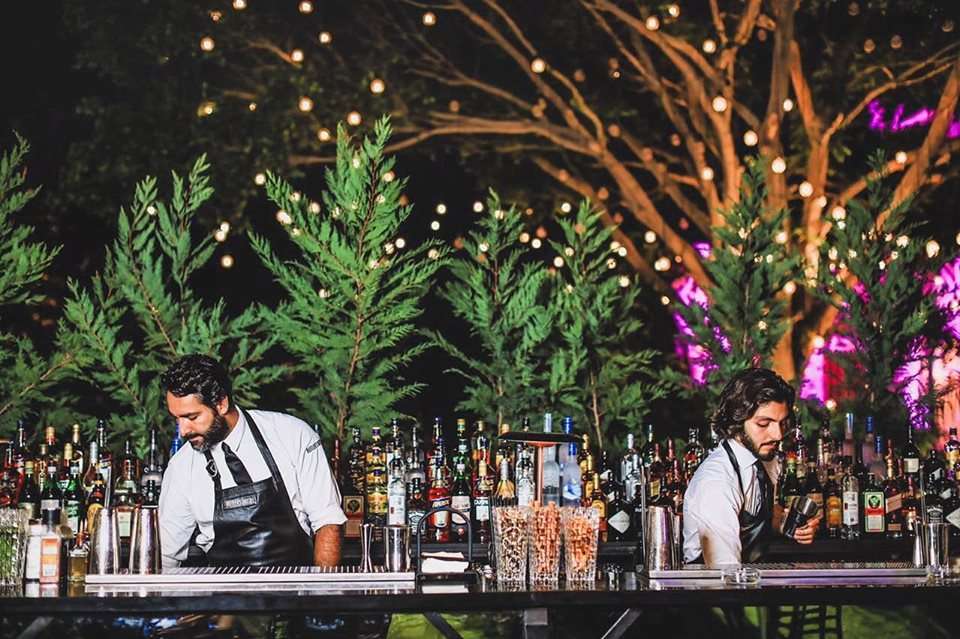 Butler's Bottle mobile cocktail bar will spare you all bar arrangements and details, and help you plan the most successful and entertaining wedding or event you aim for.
Butler's Bottle brings you a wide range of premium branded drinks, along with the most refreshing exotic fruit cocktails, freshly served by entertaining staff to spice up the mood and delight your wedding guests.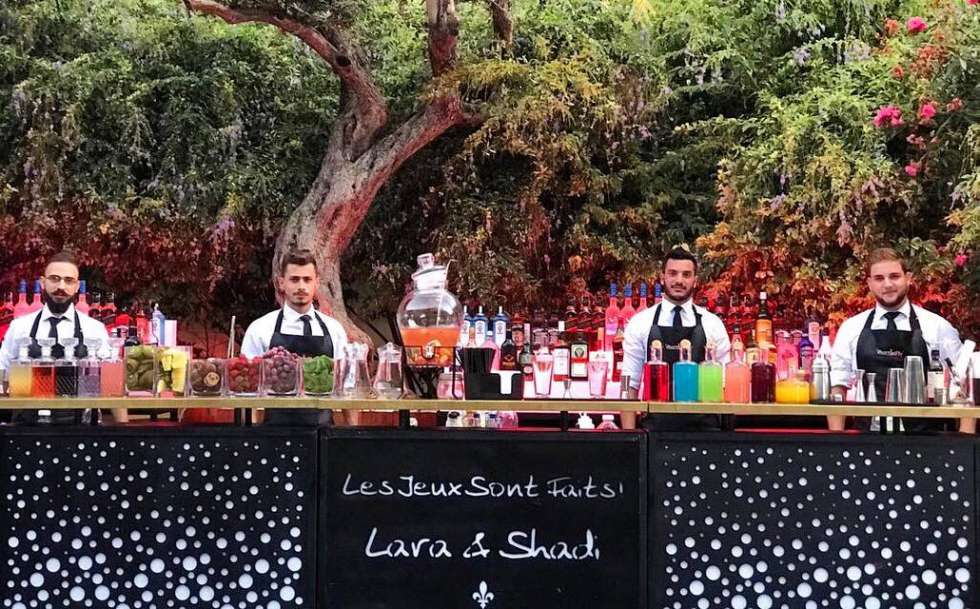 Bottlefly is a bar catering service that offers a wide range of beverage and liquor catering services. Specialized in hosting custom events of all types including weddings, receptions, graduations, corporate, and private parties.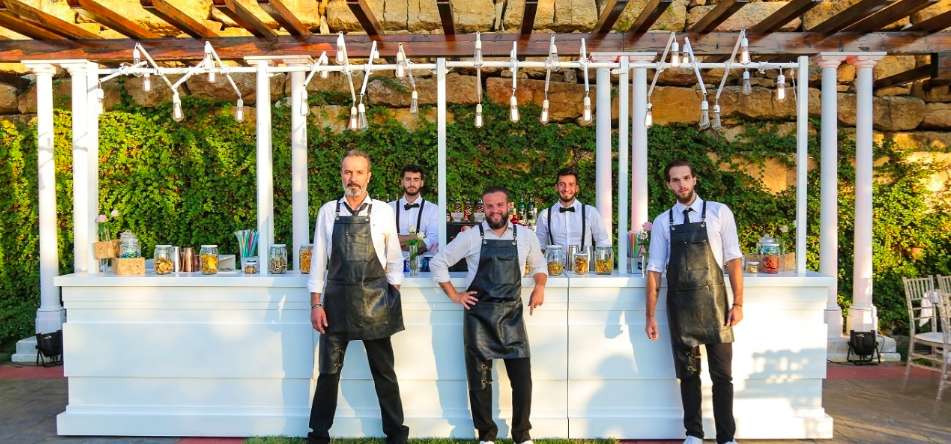 Bar-Chitect offers complete start-to-end consulting services for Bars, restaurants  cafes, fine dining, hotels, night clubs and more. Through its bar catering services it provides alcoholic and no-alcoholic beverages for all events with experienced bartenders. Their wide range of packages suit anyone needs and budget. Customized packages can also be arranged. Bar-Chitect offers all elements required for mobile show bars from a range of mobile show bars, to delicious seasonal cocktail menus and award winning bartenders.