Top Rental Companies for Tabletop in Dubai
You can add charm to your wedding by selecting the perfect table set up and linen taking into consideration the right style and color combination that matches the overall theme of the wedding. It's easy to ask your hotel or caterer to provide the standard banquet dinnerware and linen that they have for weddings, but you'll take the wedding to a whole new level if you think carefully about the details of your table setting including the dinnerware, silverware, the charges, glassware, napkins, napkin rings, linen, centerpieces, crockery and other decorative pieces that add that special touch to the table setup. 
From chargers to plates and glasses to silverware, napkins and candle holders explore all wedding place settings and table setting ideas before you decide on yours. 
While you may know the basics of table settings and dining etiquette like where each piece of cutlery goes, you may not have thought too deeply about chargers, glassware, table runners and which table cloth material to use, or you may not know where to hire these products from. 
Do you want to rent stylish tableware, glassware and find  tabletop supplies for a Dubai wedding but not sure where to get them from?
Check out this list of the top companies in Dubai that rent table tops including cutlery rental in Dubai.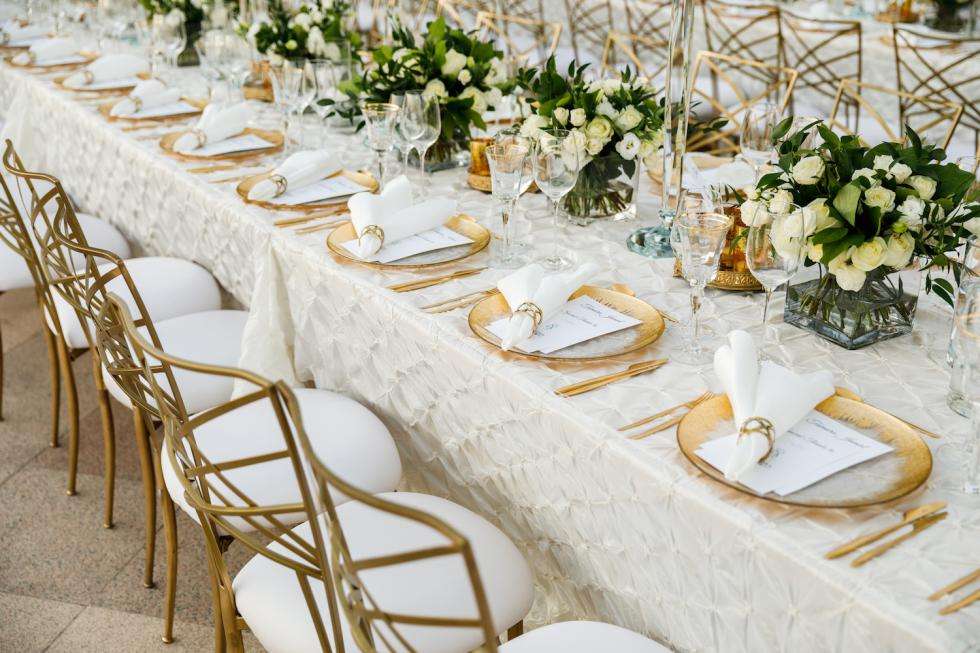 As an event rental company, Party Social caters to individuals, event planners as well as, corporate clients. If you're in need of tabetop products such as flatware, cutlery, glassware or table cloths for an elegant tabel setup for a wedding or a home partyParty Social can provide you with a variety of beautiful pieces.
Take your time and look around Party Social's website and browse through the ready-to-rent collections they have, check their inspirational galleries or put through an enquiry for an upcoming event.
Party Social also allows for table mockups where the event planners and couples or other clients could go to the company's showroom to try out different setups.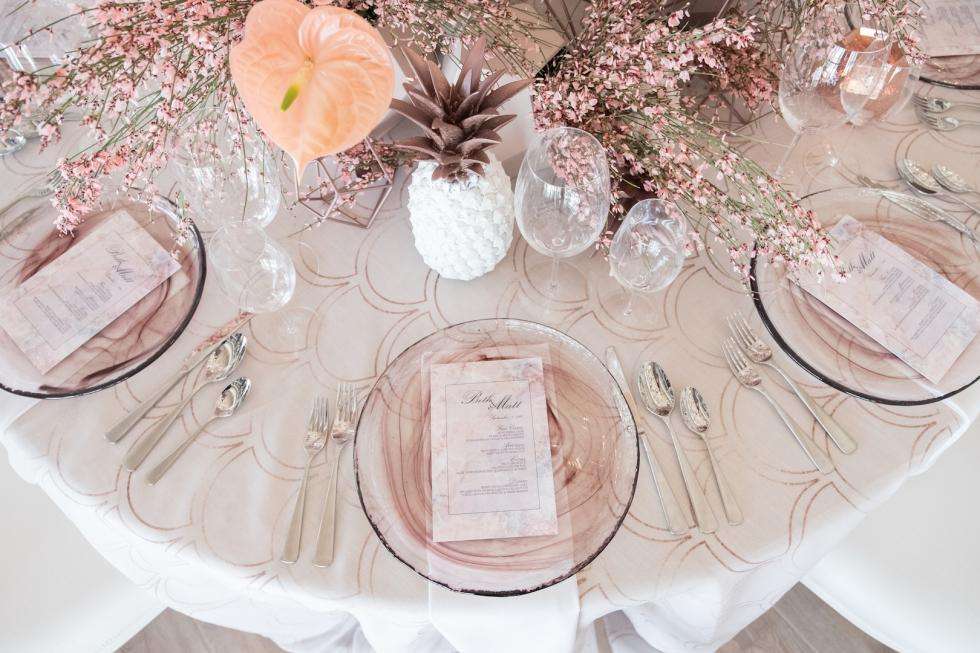 SpecStyles is an innovative team of experts in the events field based in the UAE. With its in-house advisors who are experienced and multilingual, the team is dedicated to creating successful experiences: whether it is product rental from their 30,000 ssqaure feet warehouse filled with made-to-order furniture, tabelware,  decorative accessories in abundant quantities allowing their clients to create complete environments for weddings and other special events.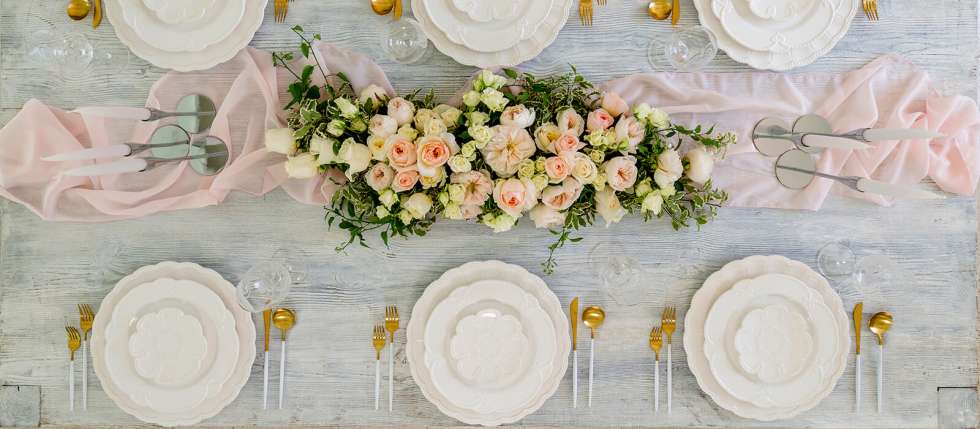 TESDI - The Event Suppliers Design & Ideas bring imagination to event design with their inspirational collection of decorative products fit for all styles of weddings and other special events.  They are ready to rent out beautiful pieces of tableware, dinnerware, cutlery, glassware and accessories to beautify any table setup.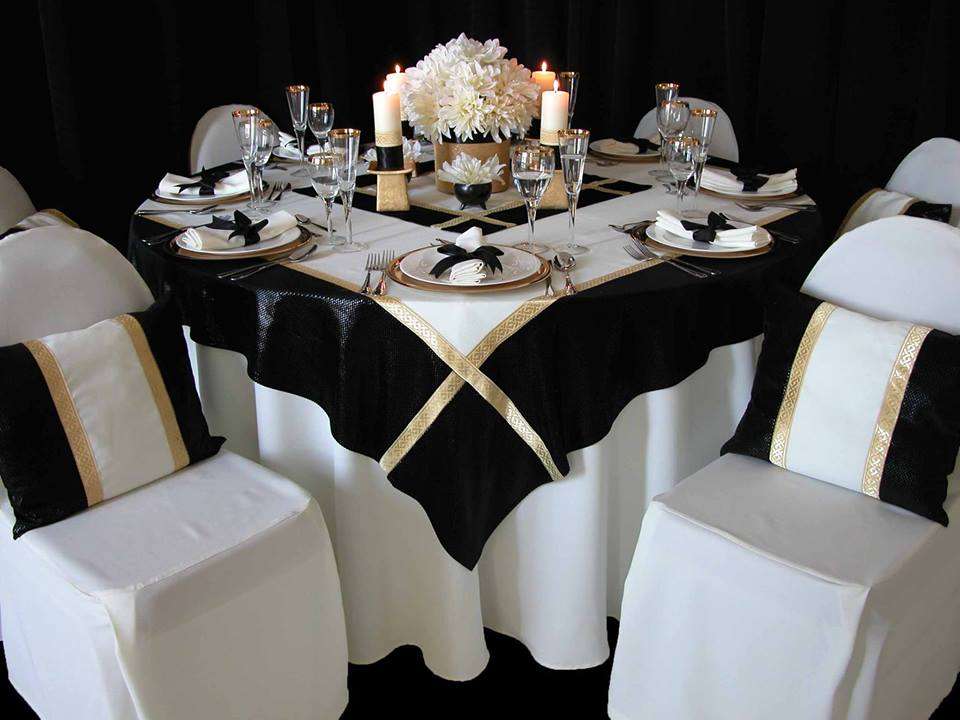 Table Top Evets specializing in rental and production of luxury linen for weddings, gala dinners or corporate events. The company is an exclusive linen rental company located in the heart of Dubai, where they offer a large selection of under lays, over lays, runners, table napkins and chair covers.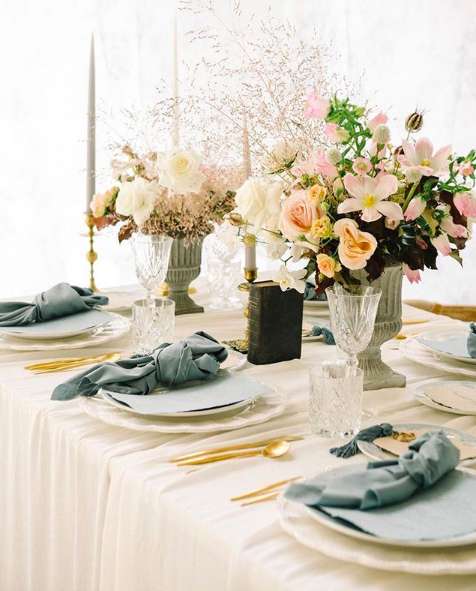 The Supper House
This boutique company rents out a highly curated selection of tableware for weddings  and events including chargers, dinnerware, flatware, glassware and decorative items. 
The Supper House offers a unique, refined and beautiful collection of tableware sourced from around the globe.  All of their pieces are hand picked to spark interest over the table and stand the test of time when it comes to their aesthetic.