Where to Buy Wedding Invitations in Abu Dhabi From
Getting married soon?
Looking for Invitation Cards?
Let's help you find the right supplier.
Get Offers Today
Your wedding invitations are as important are every other wedding detail, and remember that your wedding invitations are not only an announcement for your wedding date and details, your wedding invitations are also a sneak peek for your wedding guests into your wedding.
When it comes to wedding invitation shops in the UAE, especially Abu Dhabi, it is a bit confusing for a bride to choose the perfect place for her wedding invitations with all the choices out there.
To help you out, we have made the search for you, we compiled a list of the top and most popular wedding invitation shops in Abu Dhabi, UAE.
Here are some of the most popular places in Abu Dhabi for your wedding invitations:
A professional digital agency based in UAE that provides a variety of high quality online publishing services, they provide each client with a variety of avenues and options to find success with their publications. From the finest offset printing and design crafted by experienced and skilled professionals to the most innovative digital publishing, there's nowhere in UAE that you'll find the same level of creativity, resourcefulness, and knowledge of the publishing markets than Abu Dhabi Printing and Publishing.
DESCO can offer you cost effective and quick print & finishing solutions!DESCO has more than 31 years of experience in printing and copy industry. With 40 print centers across Dubai, Abu Dhabi and Canada, it is never hard to find a DESCO near you! No matter what volume you want to print, no matter what you want to print there is a DESCO right next to you!
The printing press enjoys a distinctive and trustworthy reputation in the field of printing in Abu Dhabi. With many years of experience, the company has created a unique space in this field with a customer focus, new thinking and environmentally friendly working style. The printing press offers design and printing management solutions at an affordable price. Creative ideas combined with modern technologies and hardworking staff have contributed to the development of more horizons in a short period of time with a large circle of loyal customers.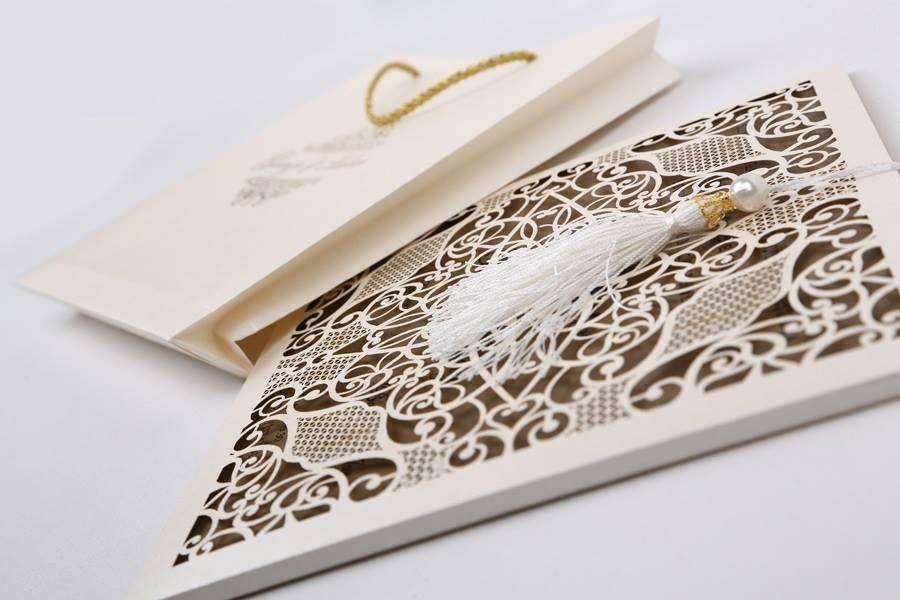 Emirates Pearl Printing Press is a distinctive and most trusted name in the printing industry in Abu Dhabi. With long years of experience, they have created a unique space in the field with their customer focus, fresh thinking and environmentally conscientious working style. 
They provide complete design and print management solutions at an affordable price and they will design,  print,  finish,  mail, store and distribute your wedding invitations and stationary.
Vision is a printing and publishing company established in 2008. Since then, the company has a clear goal in setting high standards of Customer servicing, sufficient times, and excellent quality. They will create any style of invitations from simple cards to luxurious boxes for your invites, Vision Printing is your go-to place for wedding invitations.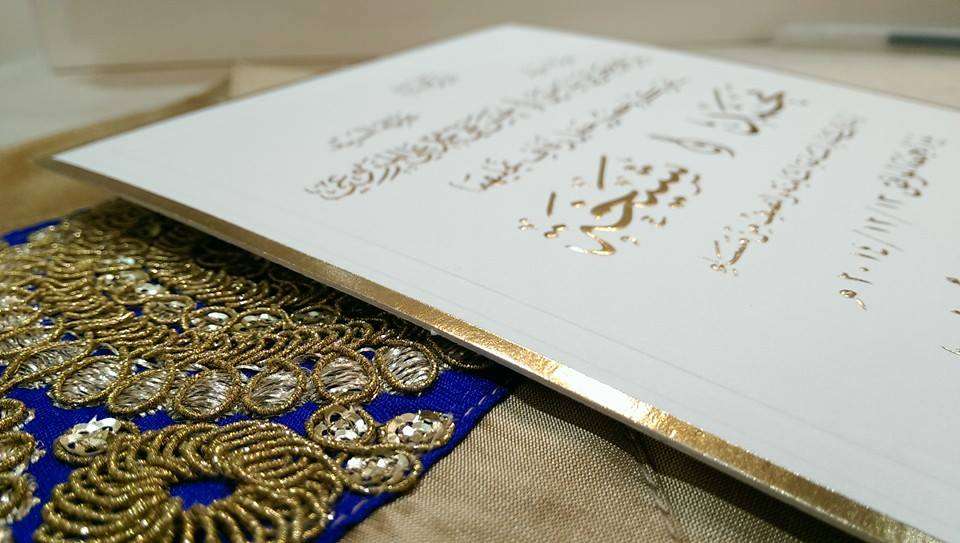 White Ink was established in Abu Dhabi and specializes in luxury invitations and high-end cards. The studio offers wedding invitations printing service, personalized invitations to corporate clients, greeting cards and notebooks.