Yacht Rental for Parties and Weddings in Dubai
Getting married soon?
Looking for a Wedding Venue?
Let's help you find the right one.
Get Offers Today
Yacht rental in Dubai is being considered for all celebrations including engagement parties, Dubai weddings, and other special occasions, in addition to, corporate events. You can book your yacht wedding in Dubai on a private yacht in Dubai and absorb this special moment with your wedding guests in the middle of the calm, deep blue sea. 
There are many different sizes of yachts to rent in Dubai, from small ones to other luxurious yachts that can accommodate up to 600 guests.
Weddings on yachts in Dubai are perfect during the winter season as the heat and humidity are lower. Dubai's iconic buildings and breathtaking scenery form a fantastic backdrop for your wedding pictures. If you are looking for a private and serene wedding venue, yachts are an ideal choice. 
If you are planning on getting married on a boat then you must read this useful article on Everything You Need to Know about Getting Married on a Boat. 
Start your married life at an exotic venue surrounded by crystal-clear seawater. Get the best yacht rental in Dubai and let your wedding day be spent with a splendid reception. Most yachting charter companies offer full service, right from pick-up to drop-off, so that everything can be made perfect for you on that special day. Your own personal wedding coordinator at most of these yacht companies in Dubai will be involved in your wedding or celebration.
Here is why you should have your yacht wedding in Dubai:
Splendid views: The spectacular views that a boat party in Dubai provides are one of the main attractions.
Lavish comfort: In Dubai, yacht parties are the epitome of both luxury and comfort.
A party tailored to your needs: You may choose the party's length, the path you want to walk, and the events you would like to take part in. You may design an experience that is especially suited to your preferences.
Memorable experience: Hopping aboard a boat to celebrate a significant event takes it to new heights. The best way to celebrate a significant event in style is with a yacht party in Dubai.
Plenty of activities: Yacht parties around Dubai provide a variety of thrilling aquatic sports and activities to enhance your experience.
Expert services: When you decide to set sail on a yacht party across Dubai, you can count on a staff of seasoned experts to provide immaculate service. 
Privacy: One of the factors that makes a yacht party in Dubai one of the most appealing options is the feeling of privacy alongside the exclusivity that it provides.
Here is a list of the top boat rental companies in Dubai: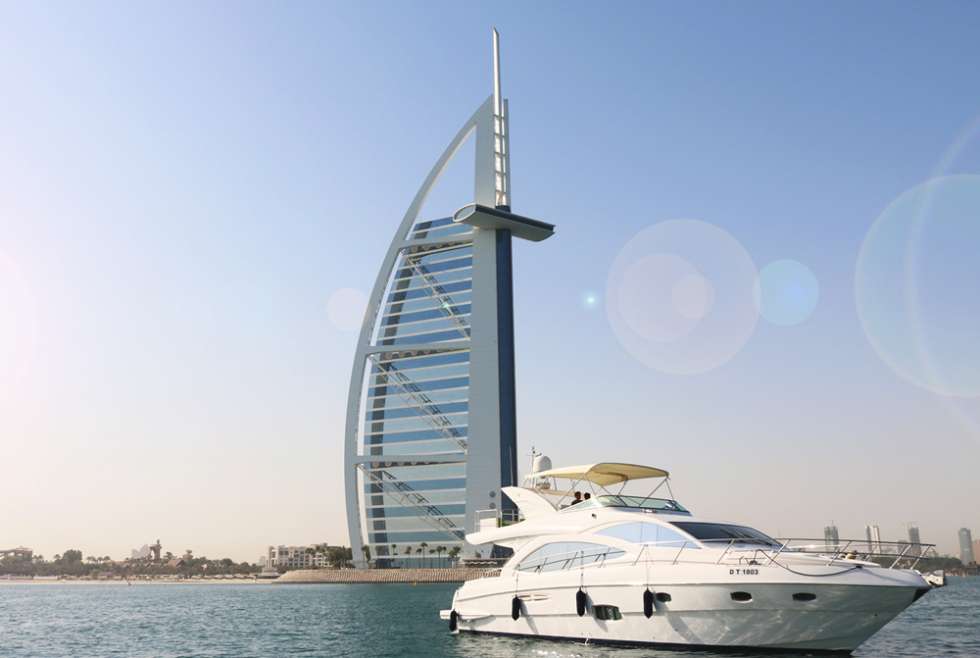 Asfar Yachts was established in 2008 and is Dubai's leading award-winning and online yachts charter and rental company. Since 2008 chartering experience and fleet over 14 vessels, Asfar Yachts offers a luxurious experience on board from well maintained luxurious fleet to its quality yacht crew & professional guest relations staff.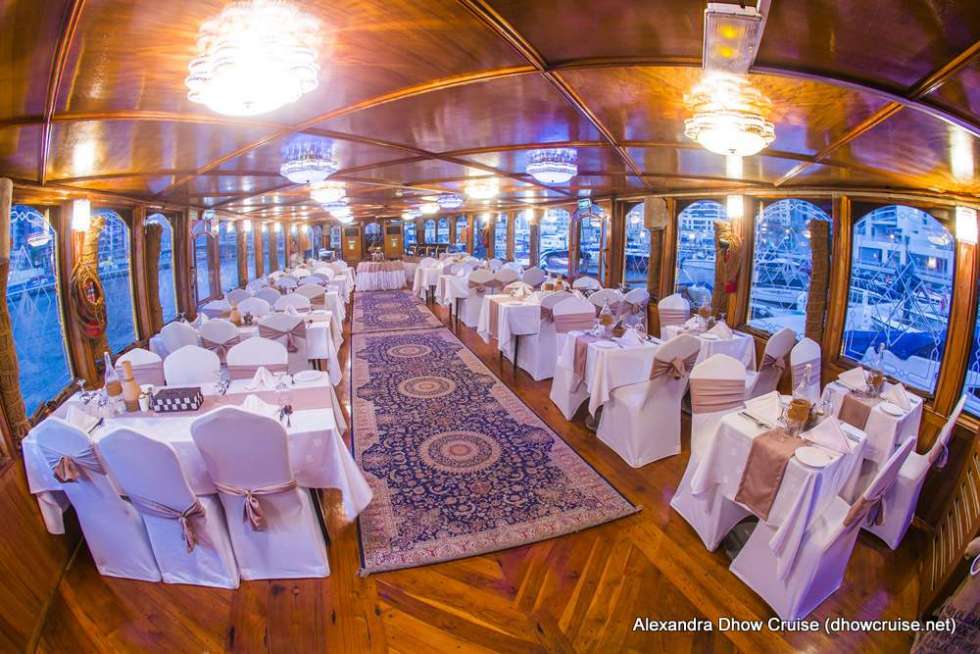 Alexandra is a 90 foot traditional Dhow made from teak wood, refurbished into a high class floating restaurant operating in Dubai Marina. Alexandra is a very unique venue for a small to medium sized wedding or event for a maximum of 100 guests.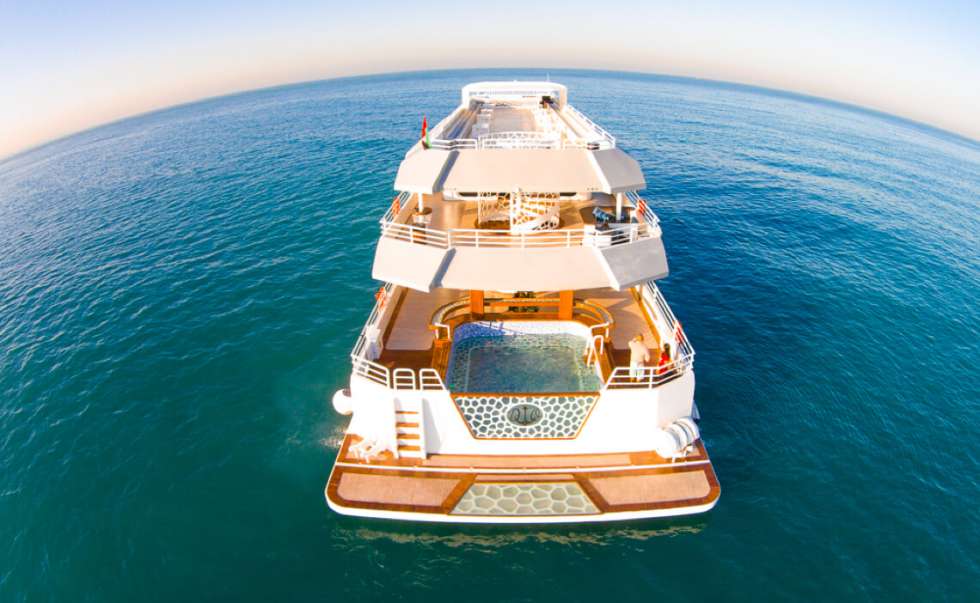 Champion Yachts is one of the premium yacht charter companies in Dubai. Our yachts are crafted to perfection to ensure you experience comfort and luxury all along your stay. At Champion Yachts Dubai, we provide you with superior quality, certified and crew-only yachts, ensuring 100% safety.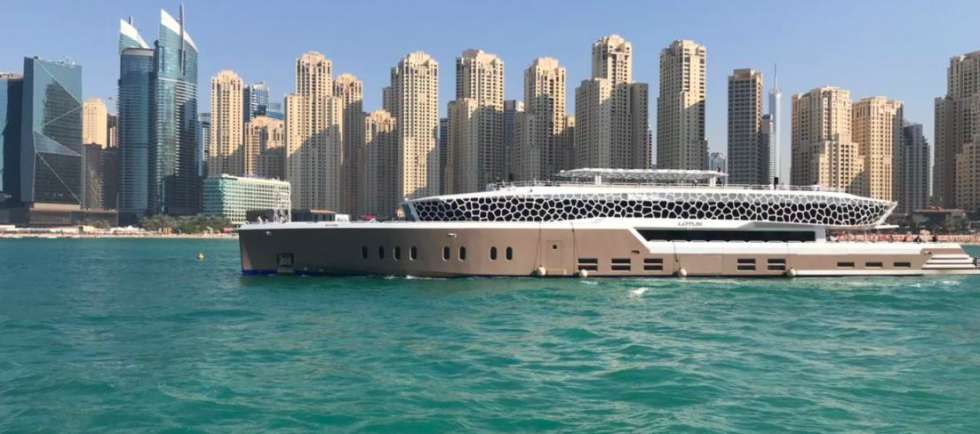 Dutch Oriental provides a one-stop solution for all types of private and corporate events from weddings to annual gala dinners and ballroom events. Dutch Oriental is the sole owner of Desert Rose, Lotus, Virgo, Khan and Pluto yachts. Between its fleet of yachts Dutch Oriental can host weddings as large as 600 guests. Lotus is the largest and most luxurious mega yacht in the UAE. The company also provides the following services:
Food catering from 5 star hotel partners at very competitive rates.
Large selection of fine drinks and mixology.
Entertainers: Dancers, DJs,  Shows, Hostess, Security & other Staffing.
Professional audio and video system, multiple synchronized large projection screens and public address systems
Theme decorations, red carpets, and more.

Based in Dubai, Eden Yachting offer yacht sales, team building, corporate yacht charter and yacht management to discerning clients who are looking for a knowledgeable and professional service. Our charter division focuses on super yacht charter in Dubai for private and corporate events including yacht hospitality at the Abu Dhabi F1. We also offer team building solutions and leadership development programs on our two Volvo ocean racing yachts.
If you are looking for a superyacht charter in Dubai or Abu Dhabi, Eden Yachting have a stunning Benetti Golden Bay Series 50 metre available – an exceptional venue for corporate events and private celebrations. This is a fantastic platform to impress your guests in a unique and memorable setting.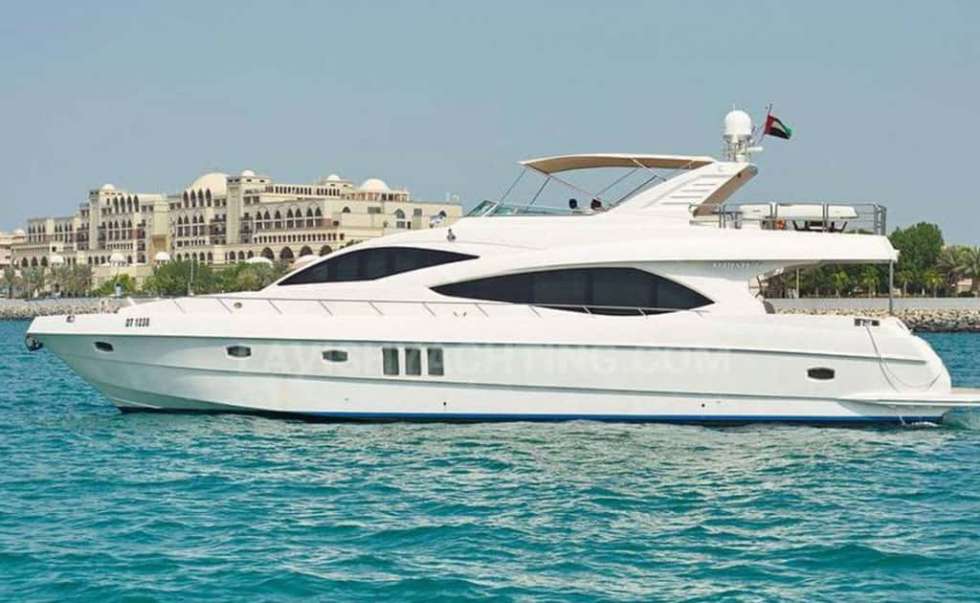 Lavish Yachting brings the most exalted yacht chartering experience with the unsurpassed luxuries and incomparable comfort. Lavish Yachting encompasses the multitude of immaculate yachts that are fully equipped to meet your needs. With the exclusive fleet of elegant water vessels, Lavish Yachting truly reflects the essence of a luxurious yacht charter in Dubai. From 20 guests to 250 guests, all their yachts are emblem of perfection enriched with unlimited array of outstanding amenities and facilities onboard.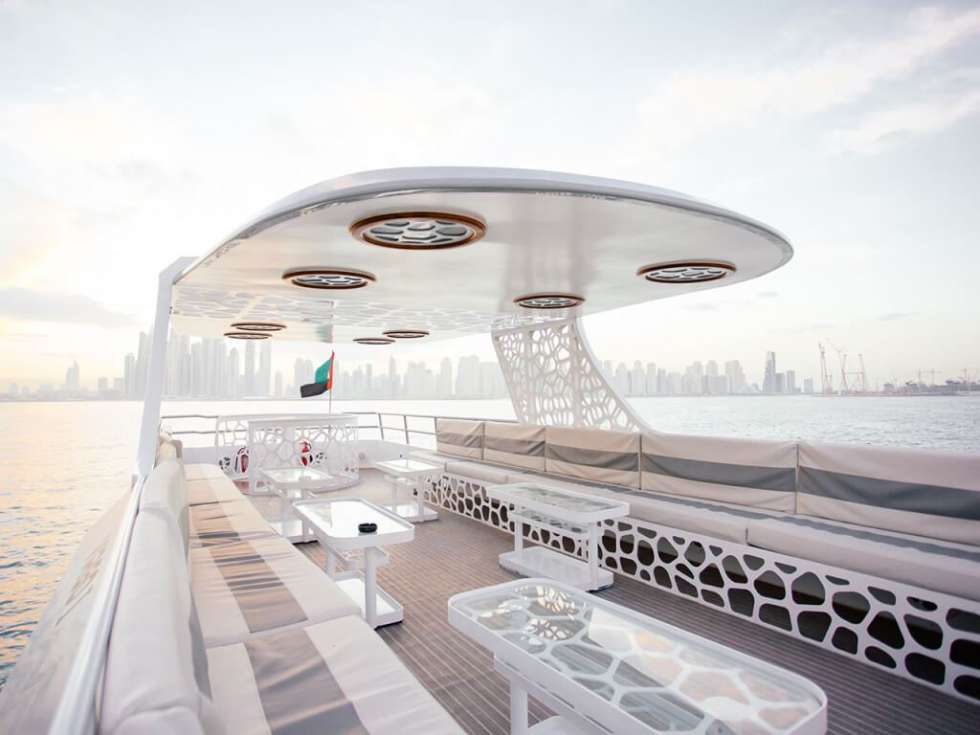 Your dream wedding can come true with Mala Yachts. Book your wedding on one of Mala Yachts and let your close ones witness your special moments in the middle of the calm, deep blue sea. Their wedding planners will arrange the whole event in a customized way including décor and food. Mala Yachts understands the changing requirements of events and weddings and are fully equipped to provide the best wedding services.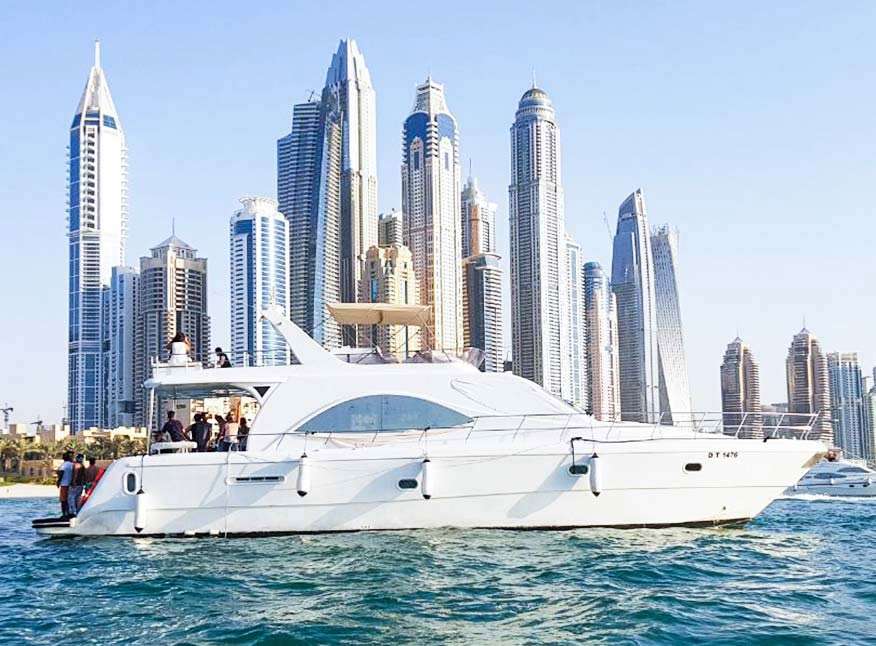 MNH Yachts is one of the leading yacht charter companies in Dubai, UAE. It operates a fleet of luxury yachts from Dubai Marina and Jumeirah. It offers comprehensive packages for yacht parties, fishing trips, corporate events, weddings, romantic excursions and are ready to customise any event on demand. With a long period of experience in operating Yachts Charter in the UAE MNH Yachts has an excellent track record in customer satisfaction.