Sheraton Amman Al Nabil Hotel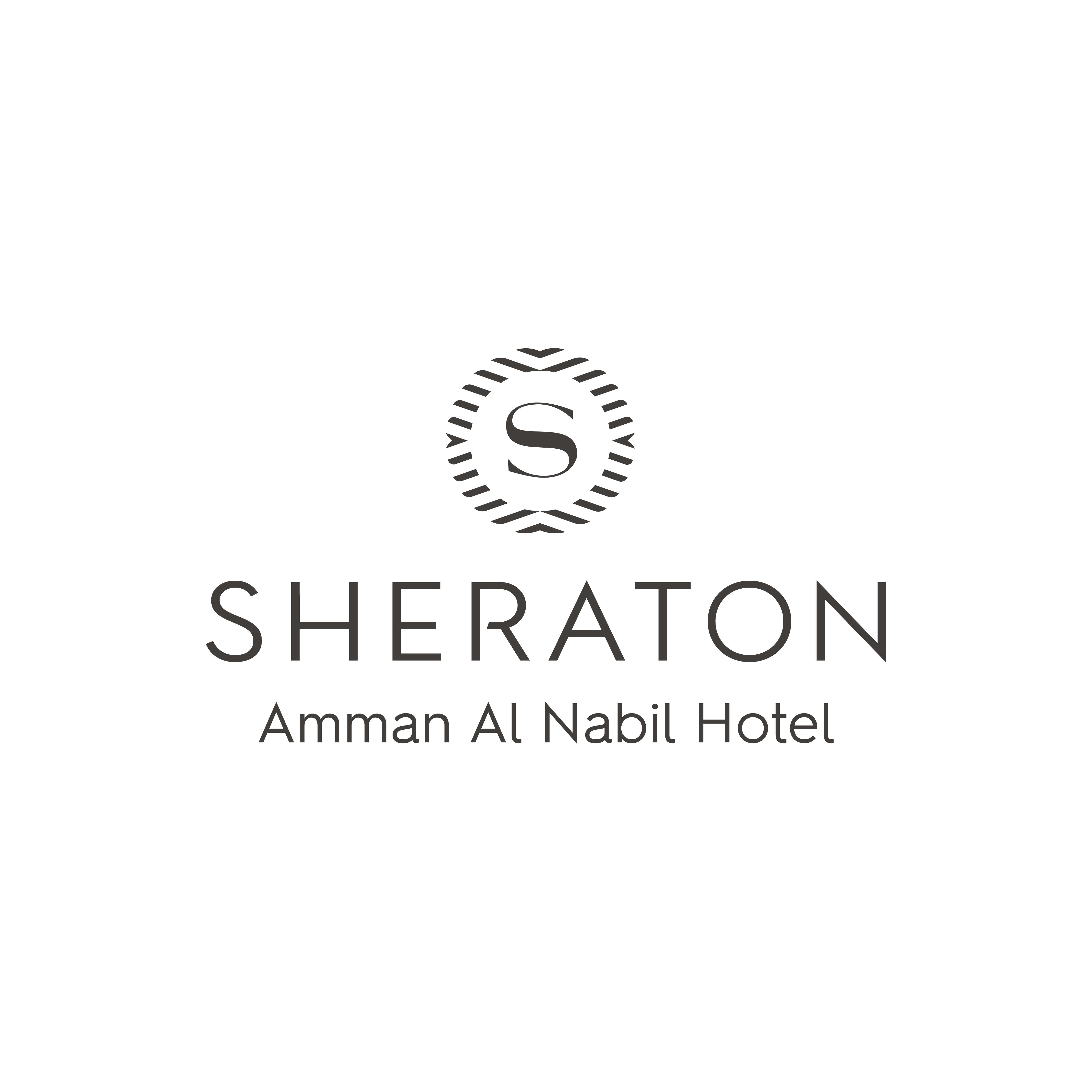 39 JOD per person
Indoor Capacity : 450
5 Stars Hotel
---
About
Weddings Are Better When Shared
On Cloud Nine: Summer Rooftop Venue:
In the heart of the city of Amman, overlooking its marvelous skyline, a new destination for couples who declared to start their new journey together and create a memorable wedding has emerged. 
Designed to host a whimsical wedding, the Rooftop on the 9th floor of the Sheraton Amman Al Nabil Hotel, is guaranteed to turn your special day into a midsummer night dream.
This enchanting venue can host up to 300 guests offering them a unique gastronomy experience by the Sheraton's exquisite food & beverage team that will tantalize everyone's taste buds.  
With a compelling eye for detail coupled with innate expertise and attention, Sheraton Amman Al Nabil Hotel promises your wedding at the rooftop to be a lasting and cherished memory.
Dushara Grand Ballroom: 
On your wedding day, you deserve everything the way you want it, and that's what Dushara Ballroom is set out to achieve.
With 874 square meters, the Dushara opens its doors to hold your wedding ceremony in the setting you've dreamed of. The space is as impressive as its features, the ballroom includes a big wooden stage with the personalized setup feature. It can easily host 450 guests with the possibility of dividing it into 2 separate halls to suit your preferences.
The spacious foyer area will allow you to pamper your guests with a dinner buffet, to make sure everyone is enjoying this day as much as you are.
Rababa: 
Looking for the perfect venue for your intimate yet sophisticated occasion?
Rababa is the venue of choice for those seeking cozy weddings, engagement parties or Jahas. The venue can host up to 150 in Summer time considering the setup inside the Rababa & the terrace and 100 in winter time.
Its refined interiors, oriental art decoration touches, and high ceilings, make a glorious setting for the special occasion. The 200 square meter Rababa, is located in the upper lobby floor and can host up to 150 guests.
The supreme experience continues in an open-air atmosphere with a delightful dinner buffet in Rababa's outdoor terrace to admire Amman's breathtaking skyline. 
Dim. (l x w)

Area

Height

Banquet

Dushara Ballroom

33.0m x 26.5m

874 m²

4.0 m

450

Rababa

8.8m x 26.0m

229 m²

3.7 m

150

Roof Terrace

 

750 m²

 

300

 
---
Packages from Sheraton Amman Al Nabil Hotel
You will be interested in reading this: