An Artistic Glasshouse Wedding in Doha
Getting married soon?
Looking for a Wedding Venue?
Let's help you find the right one.
Get Offers Today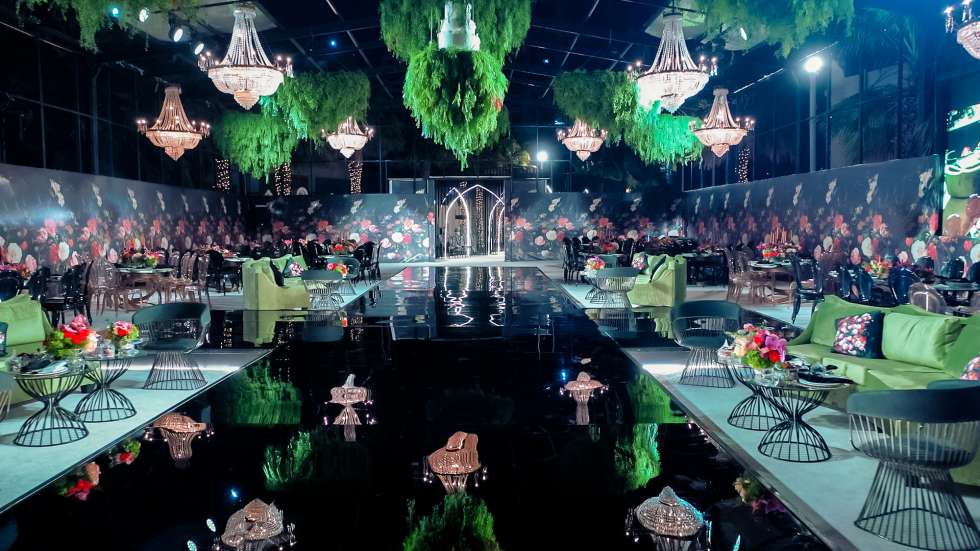 A marvelous wedding took place in Doha, Qatar, in January 2022 where the bride Reem and groom Ibrahim wanted something unique and elegant.
The team of Dalia Taha created the most magnificent wedding by combining art and luxury, thus creating a fabulous night that everyone will remember!
The glasshouse wedding at the Sharq Village & Spa, Ritz-Carlton Hotel Doha was inspired by a Dutch floral still-life painting from the 17th century by Jan Davidsz de Heem.
The bridal entrance was unique in every way, Reem surely entered the wedding with a big WOW! Classic ballet dancers danced and twirled performing the Swan Lake Dance before the bride entered the wedding venue which was followed by a beautiful floral show making it as memorable as ever.
One of the most unique factors at the wedding was the outstanding cake which came down from the ceiling on a greenery setup adding some nature and tropical vibes to the wedding.
---
Wedding Venue: Glasshouse at Sharq Village & Spa, Ritz-Carlton Hotel Doha
Planning and Design: By Dalia Taha
Photography: Pulse Production
Wedding Flowers: Casa del Flora