The Magical Wedding of Sheikha Al Anoud and Sheikh Abed Alrahman in Doha
Getting married soon?
Looking for a Wedding Planner?
Let's help you find the right one for you.
Get Offers Today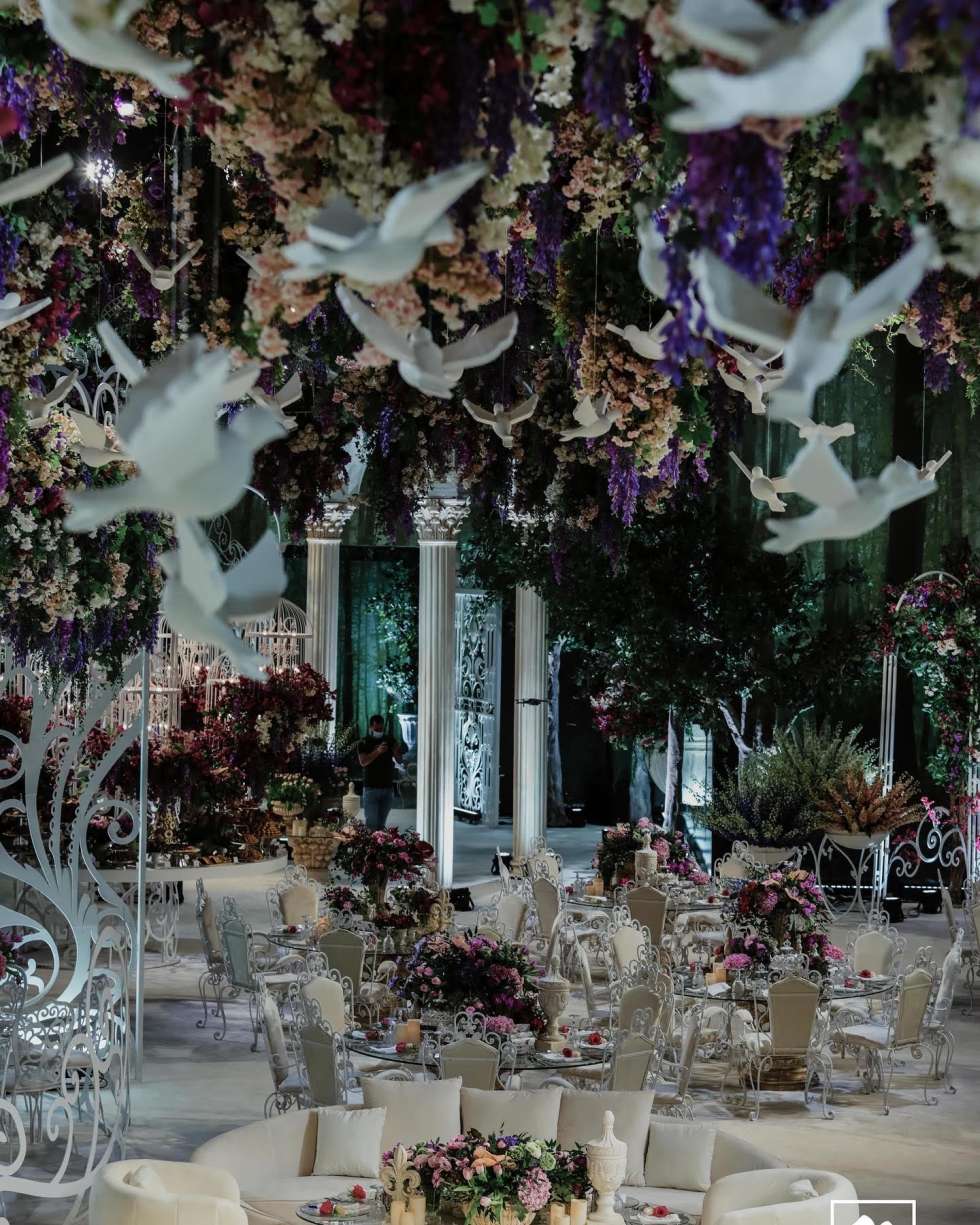 A blissful garden wedding took place in Doha, Qatar, on March 2021 for the beautiful couple Sheikha Al Anoud and Sheikh Abed Alrahman in the garden of a private residence. The magical garden wedding was planned and designed by the amazing team of White Weddings by Dina Khamis.
Imagine walking into a secret garden surrounded by fields of whimsical flowers and blooms; a timeless setup that is so pretty you can't stop looking at all the wonderful details.
The overall vibe of the wedding was incredibly glamourous and romantic. It was a flower-filled night brought to life from the bride and the groom's dreams.
The bloom-filled tablescapes with pretty outdoor lounge seating, and the lovely white doves hung from the ceilings all created a dreamy display.
---
Wedding Planner: White Weddings
Photographer: ParAzar Productions