Balqees Fathi and Sultan Bin Abdullatif
Getting married soon?
Looking for a Wedding Venue?
Let's help you find the right one.
Get Offers Today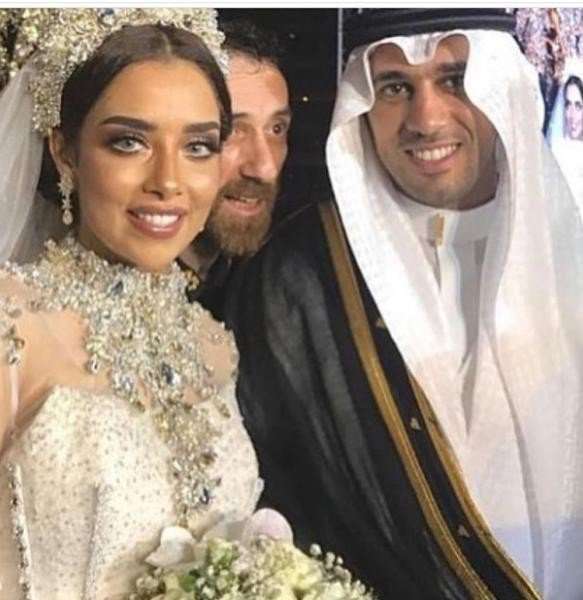 Emirati singer Balqees Fathi got married to businessman Sultan Bin Abdullatif in a luxurious wedding held at Armani Hotel in Dubai surrounded by celebrities and royals, as well as, close friends and family. 
The wedding was held on 29 December 2016. Wedding guests included an A list of royals, ambassadors, celebrities, and many MBC figures.
Among those in attendance were Lojain Omran, Ola Al Faris, Shireen Abdulwahab, Nishan, and many more.
Balqees entered the wedding venue on the music of Hussein Al Jasmi, while the groom entered the wedding on the music of Majid Al Muhandis.
Also check:
Balqees Fathi's Unique Wedding Decorations
Balqees Fathi's Wedding Dress Train Fell Off During Wedding
Your Bridal Hair and Makeup Inspired by Balqees Fathi
The Best Dressed Celebrities at Balqees Fathi's Wedding
---
Wedding Venue: Armani Dubai
Wedding Dress: Tima Abid
Bridal Makeup: Hameez Binjabi
Wedding Planner: Emad Samhan
Wedding Chocolates: Victoria Chocolates
Wedding Singers: Hussein Al Jasmi, Majid Al Muhandis, Waad.
Bridal Jewelry: Lazurde