Jennifer Lopez and Ben Affleck's Wedding
Getting married soon?
Looking for a Wedding Venue?
Let's help you find the right one.
Get Offers Today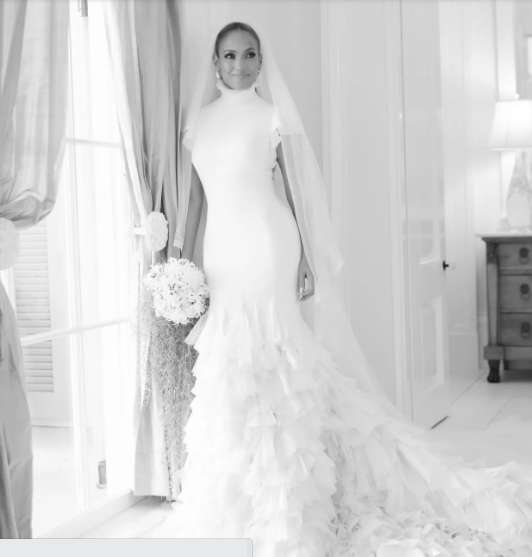 Jennifer Lopez and Ben Affleck had one fantastic wedding ceremony on 20 August 2022.
JLo wore a magnificent white wedding dress with a long train, approximately 20 feet long, as she and Ben got ready to walk down the aisle.
Jennifer Lopez and Ben Affleck's wedding was a white-themed affair, their kids were on hand for the ceremony and the party took place at Ben's $8 million home in Savannah, Georgia.
Jennifer Lopez and Ben Affleck hired celebrity wedding planner Colin Cowie to plan their 3-day long wedding celebration. Colin Cowie created the lavish wedding bash which included a rehearsal dinner, a ceremony held in a tree-lined tent, and a waterfront dinner.
Among the guests were Matt Damon and his wife Luciana, Kevin Smith and his wife, Jennifer, and Jason Mewes along with his wife Jordan.
The bride wore a custom Ralph Lauren Collection to walk down the aisle. More than 1,000 handkerchiefs and 500 meters of fabric were cut into ruffles to make an ethereal version of Ralph Lauren's classic turtleneck column dress. The ruffles were then attached by hand, creating a voluminous, romantic skirt. The sleeve was inset with a cascading ruffle, draped from the back of the turtleneck to the shoulder. A cathedral-length veil added an additional dramatic touch.
JLO completed her bridal look with custom-made 27-carat cluster pear-shaped diamond earrings designed by Lebanese jewelry designer Samer Halimeh.
Ben Affleck presented Jennifer Lopez with a rare green diamond, sourced by Ilan Portugali of Beverly Hills Diamonds, and designed by Tamara Rahaminov and Nicol Goldfiner, of Rahaminov Diamonds.