The Best Flower Shops in Abu Dhabi
Getting married soon?
Looking for Florists?
Let's help you find them.
Get Offers Today
Every wedding has to have some flowers in it, whether in the kosha, the table centerpieces, the house, and the venue's entrances, and the car - flowers are one important wedding detail that beautifies the wedding.
When it comes to wedding flowers, each bride has a different idea in terms of the floral arrangements she would like to have at her wedding; the colors, flower types, and the budget allocated for the wedding flowers. 
The flower market in the United Arab Emirates, especially in Abu Dhabi, is one of the largest markets in the region, in terms of the number of shops and range of services. There are many options for the bride to select from, making it more difficult to make a final decision. But we will help you order your bridal bouquet in Abu Dhabi.
Abu Dhabi is the capital city of the United Arab Emirates and one of the most important cities in terms of flower shops and creating decorations for special events and weddings.
If you're planning your wedding in Abu Dhabi, just check out the list below to find the to florists in Abu Dhabi and the best flower shops in Abu Dhabi:
​
They have a wide variety of flowers available at their online flower boutique in UAE, including popular options such as Roses, Lilies, Hydrangeas, Delphiniums, Orchids, Gerberas, Nerine, Eustoma, Spray roses. and more. They also offer seasonal flowers, so you can choose the perfect blooms for any occasion from their online flower shop. 
Darcey Flowers is the best flower shop in UAE that offers fast and fresh flower delivery. UAE's best-value, quality cut flowers for events, weddings, and more. Delivered to you, when and where you need them, all around the United Arab Emirates. 
Darcey Flowers works talentedly with incredible management and remarkable outlines which led by devoted craftsmen and originators.
Espoir Flower Boutique brings style, flair, and trendsetting floristry to one of the most spectacular, fast-developing countries in the world – and beyond. Located within a five-star hotel in the vibrant, modern metropolis of Abu Dhabi. Espoir specializes in flamboyant, design-led floral arrangements for corporate events, five-star hotel showcase, weddings, and private functions.
Exotica Emirates offers amazing and professional services and create stunning flower arrangements for any event, they also have a beautiful variety of personalized gifts for any occasion.
Florabella offers beautiful and unique flower arrangements for all your events. Florabella has created, patented, and developed a unique flower printer to screen personalized messages, images, logos on fresh live flowers.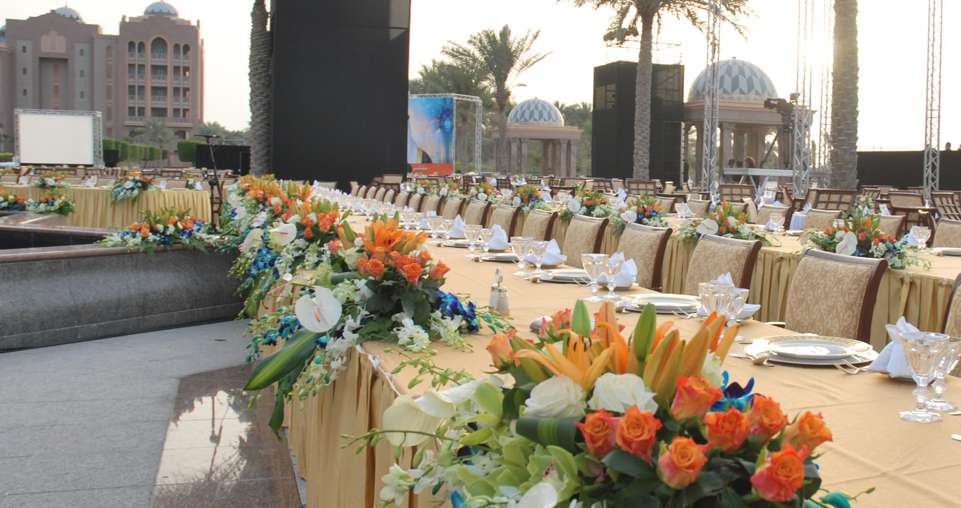 Established in 1998, and the company deals in the trading of natural and artificial plants and flowers. It also offers a variety of roses for all occasions. The company is committed to providing the best types of flowers and gifts.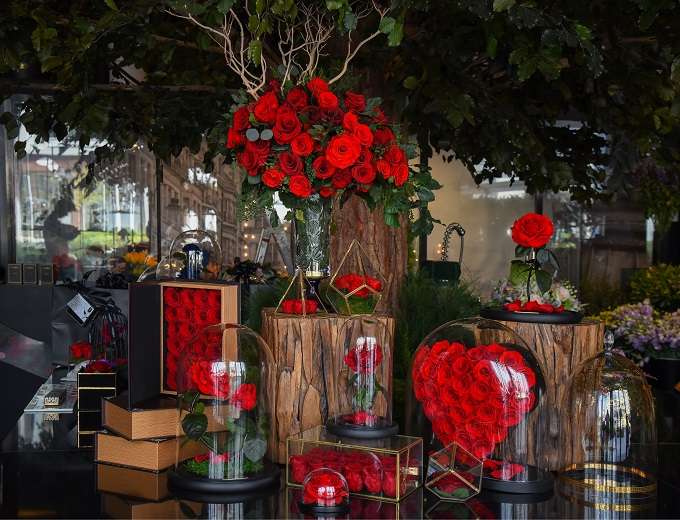 Without the need for water or sunlight, these roses retain their stunning natural beauty by being protected within a glass dome for 3 years. The company also creates arrangements that last for a long time as well as natural roses.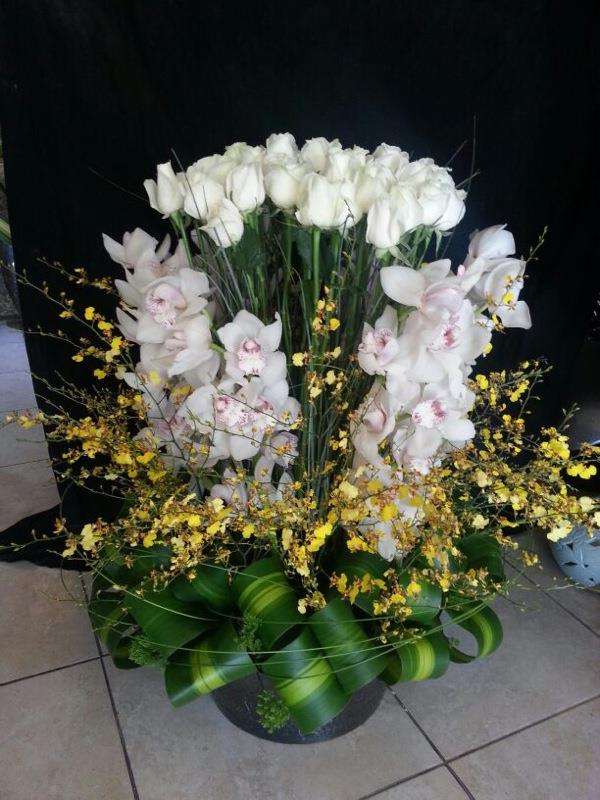 The flower shop offers a variety of flowers and modern designs for all occasions, weddings and birthdays, as well as gifts and kosha designs.
The flower shop is located in the Al Danah area of Abu Dhabi, and it has a team of specialists in flowers and modern arrangements.
Jenny Flowers is located in Abu Dhabi - Mohamed Bin Zayed City. It provides a variety of services for different occasions, like weddings and other events.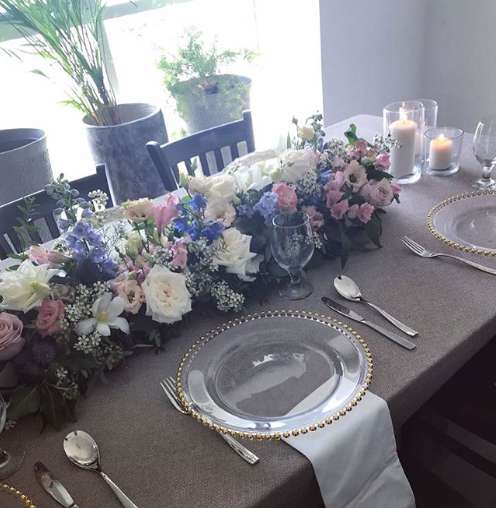 This place designs and creates flower arrangements for events, and it is located in the heart of  Abu Dhabi. The flower shop offers a variety of services for various occasions - wedding bouquets, wedding flower arrangements as well as centerpieces. As well as flower arrangements for private dinners and corporate, seasonal arrangements for holidays, Christmas, and birthday parties.
Find all the kinds of flowers you are looking for at Piece of Art for all your occasions.
The Piece of Art team will help you create the most beautiful and unique wedding flower arrangements.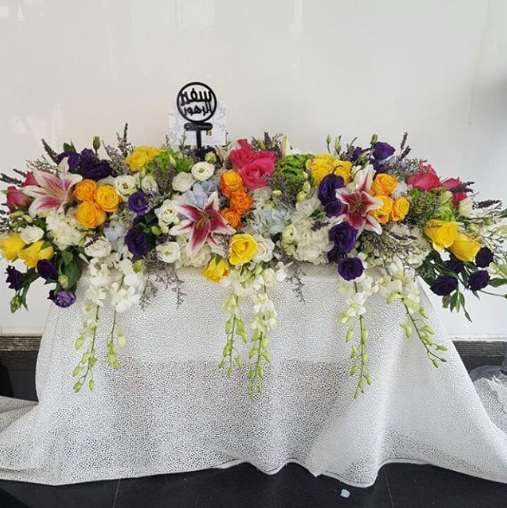 The flower shop is located in Khalidiya. The shop is characterized by its innovative and trendy floral arrangements, making it popular among brides and wedding planners alike.