The Best Hair Salons in Abu Dhabi
Getting married soon?
Looking for a Beauty Center or a Makeup Artist?
Let's help you find them.
Get Offers Today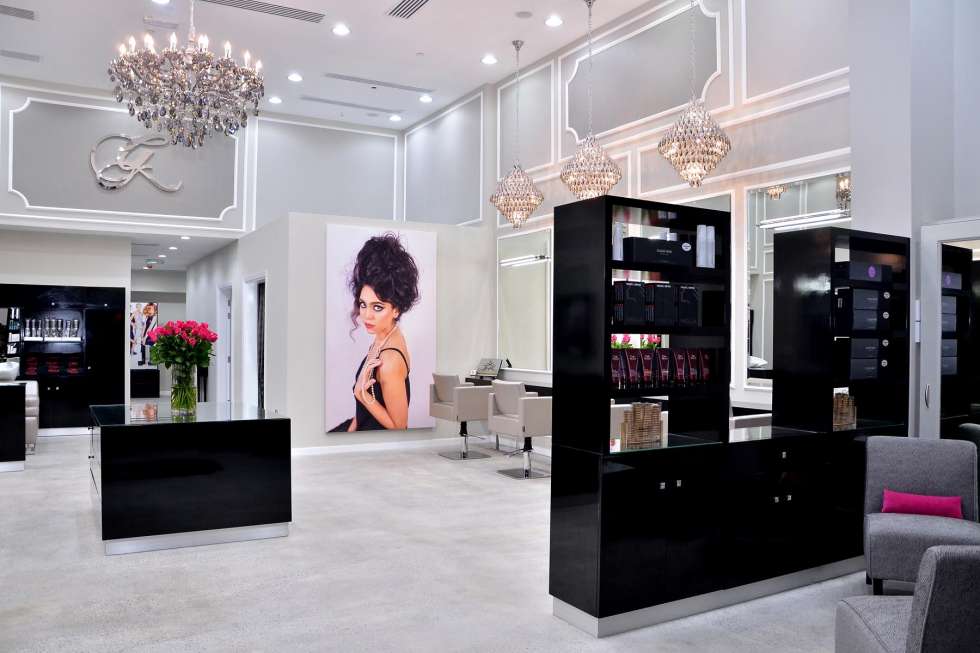 Every woman wants to look beautiful and have all eyes on her, especially if she is a bride. This is why most women look for the latest and best ways to emphasize and keep their beauty. And if you are a bride then you must be looking for ways to look your absolute best on your wedding day.
This is why we find many beauty salons and beauty centers around the world that compete to make brides look and feel their best, and we are here to help you out to find the best beauty salons near you to make sure you are in the hands of experts.
If you are getting married soon in the UAE, and particularly in Abu Dhabi, then you must be looking for the best salons in Abud Dhabi. First, you can check the best beauty salons in Abu Dhabi here!
And now we will be sharing with you the best hair salons in Abu Dhabi to help you look beautiful on your wedding day.
A shabby chic beauty lounge offering highly specialized, distinctive salon-beauty services combined with the pampering rituals of a spa.
Whether your hair is long or short, straight or curly, there is a good chance that you've been to a hairstylist at some point in your life. Before the stylist picked up their scissors, they probably had a conversation with you about what you wanted. The key to being a good hairstylist is not technical training, but strong communication and customer service skills-they have to understand what the client wants and then deliver.
Colorista Ladies Salon exists in Novotel Al Bustan Hotel Abu Dhabi. Their Mission starts with becoming the premier salon in Abu Dhabi and employer of choice in the beauty services industry, towards ensuring that their team is always at the expectations of their valuable clients providing them superior services with the highest best quality beauty products.
Fadia El Mendelek
Fadia El Mendelek is a hairstylist with 15 years of experience as a stylist and makeover expert. After receiving a certified hairdresser degree from Sjődals in Sweden, she launched her career in 2002 and settled in Lebanon.
Her talent and creativity earned her many European awards. With an online service and her own line "K by Fadia El Mendelek" of premium all-natural hair care products and extensions, she became the stylist to many celebrities and Arab Royalty.
Her specialty is the makeover as she offers her clients the best new trendy looks for their hair that inspire trust and satisfaction. She supports the establishment of an accredited institution in Lebanon that provides a proper globally recognized degree in hairdressing.
Her salon and academy MEET THE "K" are always up to date with the latest worldwide hair care technologies. Her motto is that her team is the mirror that reflects her success, her talent, and above all her passion for beauty!
Established in 2010, Glamour Hair Salon has been reigning in Abu Dhabi ever since with the very best in British Hair and Beauty.
The Glamour team is always bringing the latest trends to the UAE through training and education. The first salon to launch Affinage Professional in the UAE, they bring something different to the region.
"British hospitality is in a league of its own and we pride ourselves in delivering it. We have tailored our services so our customers can truly have a glamorous experience right from the way their cup of coffee is presented, to the one to one consultations they receive with our stylists. This is how we built the Glamour brand by creating a luxury but personal experience," says Rita Bains, Founder of Glamour Hair Salons.
As the complications of life become more demanding, inner clarity and balance become essential. The personal care approach at La Poupee Beauty Center is centered on renewal, a place where you can receive professional beauty care in an atmosphere designed to make you feel pampered and relaxed. Relaxation is the key to transforming the way we look, move, think, and feel. 
Maison de Joelle is the leading beauty salon in the Middle East launched by Beauty Entrepreneur, Joelle Mardinian in 2008. The salon is a true reflection of her personal style and provides luxurious, celebrity treatment to all the visitors – a high-end beauty experience with a very comfortable approach.
Giving their customers an all-encompassing beauty experience in Dubai, Abu Dhabi, Al Ain, Riyadh, Jeddah, Doha, Tunisia, and Kurdistan, Maison de Joelle is the first salon in the Middle East offering magical transformations to its' clients. Incorporating all the services offered that include hairstyling, haircuts, manicure and nails, pedicure, facials, cleansing, and more, the salon is led by respected beauty-world experts.
Princess Ladies Lounge located in Alreem Island in Abu Dhabi, offers complete beauty services from hair to nails. And their team is trained by experts to bring you the best beauty services.
The team at Tara Rose salon are experts in everything beauty and go under professional training to make sure you get the best results. The salon also offers massage services, facials, and other beauty services.