The Best Wedding Day Lipsticks
Getting married soon?
Looking for a Beauty Center or a Makeup Artist?
Let's help you find them.
Get Offers Today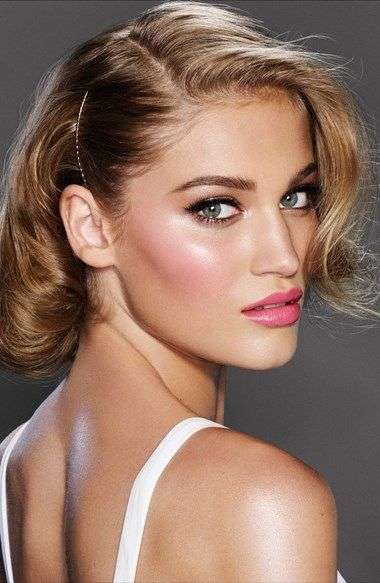 This year we are seeing more and more brides going for a natural makeup look, brides are opting for makeup and hair that enhances, rather than conceals, their natural beauty on their wedding day. 
Your wedding day is a very special day, and you will have your beautiful pictures taken to keep for a lifetime, so you must make sure that you look your absolute best.
One of the most important details when it comes to a bride's makeup is her lipstick, a bride should always choose the right lipstick shade that suits her skin tone.
Read:
"Choose The Right Lipstick Color for Your Bridal Look"
"The Best Long Lasting Lipstick for Brides"
Your lipstick choice can either make or break your entire bridal look, so decide on your lipstick ahead of time, and try out different shades before you make a decision.
Here we bring you the best wedding day lipsticks that every bride should try this year!
Charlotte Tilbury Matte Revolution Lipstick
A creamy, rich color, Charlotte Tilbury Matte Revolution has a hydrating formula and great versatility. This shade is warm toned and has a medium coppery color. With a matte finish that looks good on all skin tones.
MAC Cremesheen Lipstick- Peach Blossom
The Mac lipstick peach blossom has a gorgeous pink shade, it is a light nude color with a slightly glossy finish. What we love about this lipstick is that it is semi-sheer when you first apply it, and you can build it up really nicely. I
Maybelline SuperStay Matte Ink Liquid Lipstick, Romantic
This liquid lipstick is the best color for daring brides! Why? The pink color is long-wearing, pigmented, matte, and vibrant!
Huda Beauty Liquid Matte Lipstick in Icon
This Huda Beauty's Liquid Matte Lipsticks has a slight sheen when applied, but it dries to perfect matte color.
This matte lipstick is available in 14 shades, but Icon is the most popular color among brides.
Tom Ford Lip Color in Spanish Pink
This ultra-creamy formula glides smoothly onto lips, enveloping them in brilliant color. 'Spanish Pink' is a light, neutral peach-pink shade that complements fair skin tones.
Charlotte Tilbury K.I.S.S.I.N.G Lipstick in Nude Kate
In a spectrum of suits-all hues, painstakingly developed by Charlotte and her team to complement every skin tone, K.I.S.S.I.N.G lipstick applies seamlessly - cloaking lips with long-wear, non-drying flexible color that keeps skin soft, supple, and smoothly soft.