Engagement Dress Inspiration: Tony Ward Dresses at The Oscars 2022
Getting married soon?
Looking for a Wedding Dress?
Let's help you find it.
Get Offers Today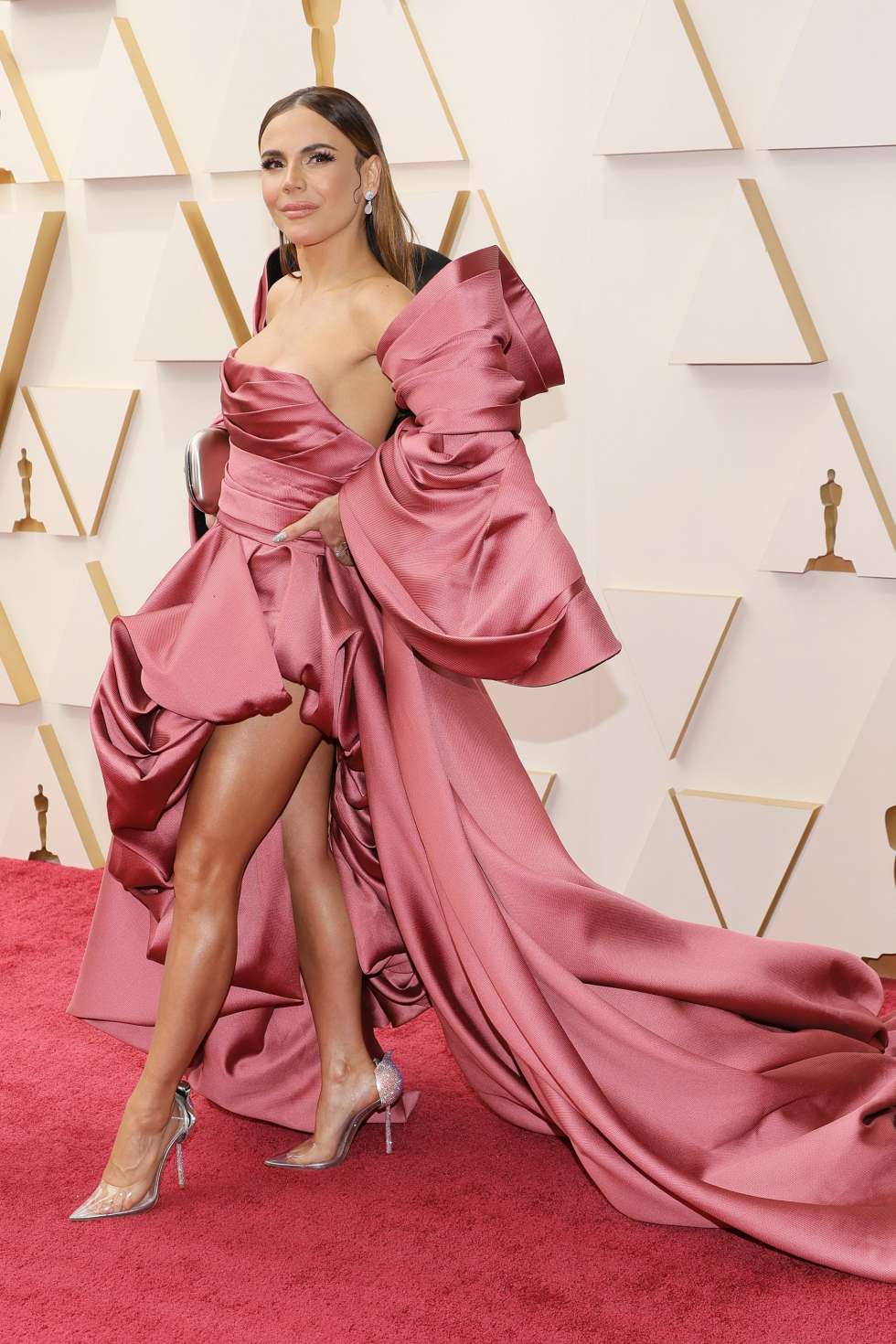 The Oscars are not only the most important award ceremony in Hollywood, but it is also the best stage for fashion looks to be displayed! This year celebrities at the Oscars wore the most glamorous and modern outfits that are popular in 2022, while keeping a classic touch to their looks as a nod to the past.
Many Arab fashion designers are chosen to dress up the most famous celebrities, and one of the most loved Arab fashion designers by celebrities is Lebanese fashion designer Tony Ward.
And if you are looking for some fashion inspiration for your engagement dress this year, we have some beautiful pieces you must see designed by the talented Tony Ward.
Take a look at these glamorous dresses that we absolutely love!
Jessica Serfaty
The beautiful Jessica Serfaty looked elegant in a one-shoulder gown with a simple A-line shape, the dress also had some ruching at the bodice for a more flattering fit.
The eye-catching blue color complimented her skin tone perfectly, for the final touch the beautiful dress was decorated with a brooch and bow on the shoulder.
Lori Harvey
Lori Harvey turned heads in a sparkling Tony Ward dress. The embellished strapless dress also had a sheer netted skirt, it also featured an intricate spiral design across its bodice, making it look more like a piece of art.
Carolina Gaitan
Colombian singer, Carolina Gaitan had all eyes on her when she showed up in a unique asymmetric pink satin dress by Tony Ward.
This beautiful dress complimented her figure and the oversized sleeves made added a very unique and artistic touch.
Dominique Fishback
Dominique Fishback was all glitz and glam at the Oscars 2022 red carpet! The star wore a glittery two-piece dress with a square neckline and a mermaid-style skirt.
Christine Costner
Christine looked absolutely stunning in a gray and black patterned dress that had an off-the-shoulder and plunging design. The dress had sparkling embellishment and a beautiful tulle train.