The Fall 2023 Wedding Dress Collection by Zuhair Murad
Getting married soon?
Looking for a Wedding Dress?
Let's help you find it.
Get Offers Today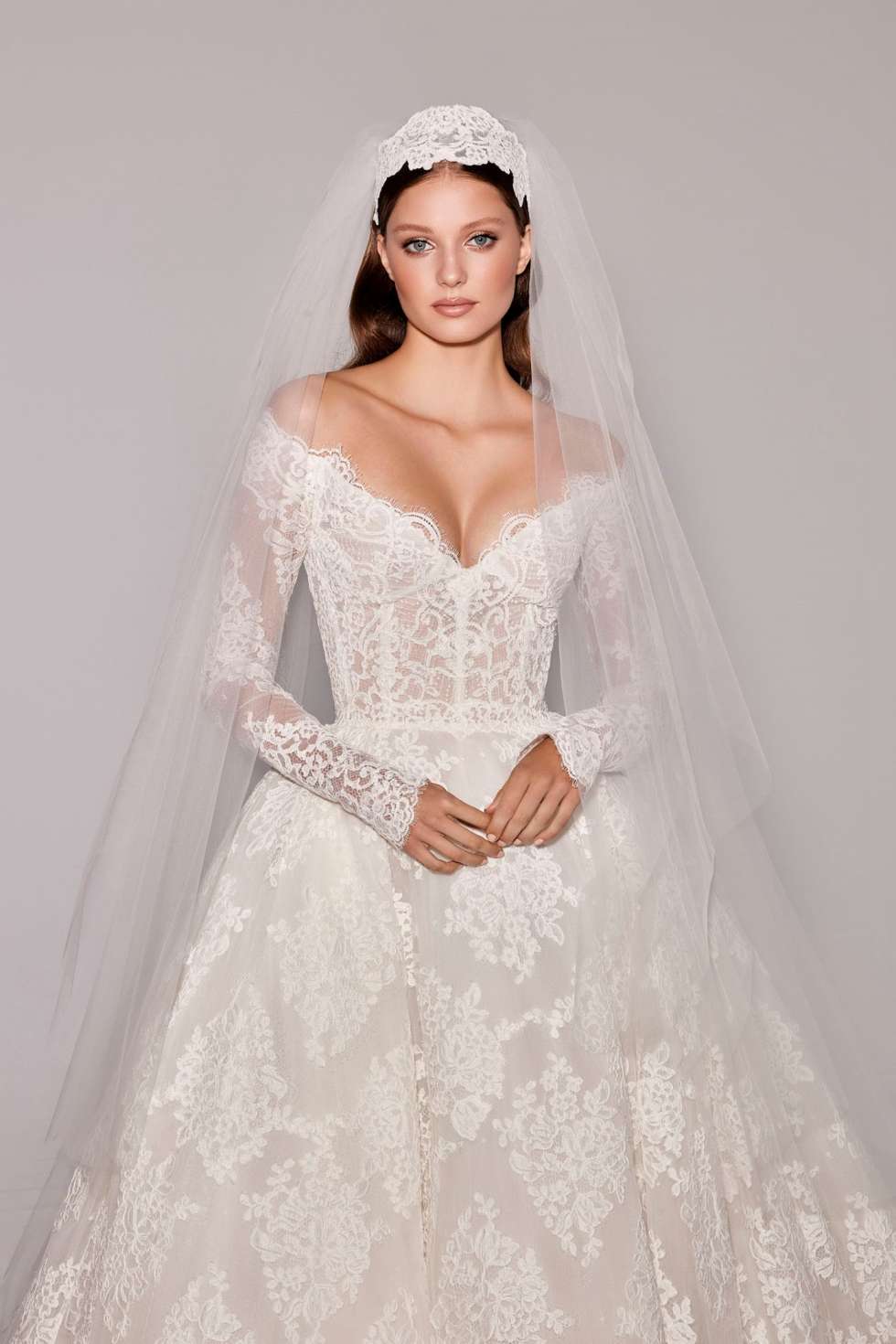 For fall 2023, the Zuhair Murad bride surrenders to the magic of myth, where fairies permeate a fantastical world. Their ethereal wings are a frenzy of movement in princely silhouettes, their dust strewed to enchant a collection where the lines between imagination and reality fade.
Grace and delicacy prevail as the blend of materials and exquisite embellishments combine for a charming finish. Finesse is imbued into a draped mikado enfolding the body in a sensual embrace, with meadows of finely hewn dandelions, veiled in beaded lace silhouettes comprising elegant curvatures.
In a single breath, the petals disconnect and float away only to settle on embroidered silk tulle. Diaphanous organza reveals the shoulders for the slightest of enticements. Exalted sensual corsets emerge in exquisite necklines, and waists grow more slender as they are liberated from skirts that inflect between vaporous and voluminous.
The translucent palette combines purity and subtlety in mild shades of ecru and white.
For more 2023 wedding dresses click here!