Impress Your Guests by Creating Your Own Wedding Website
Getting married soon?
Looking for a Wedding Planner?
Let's help you find the right one for you.
Get Offers Today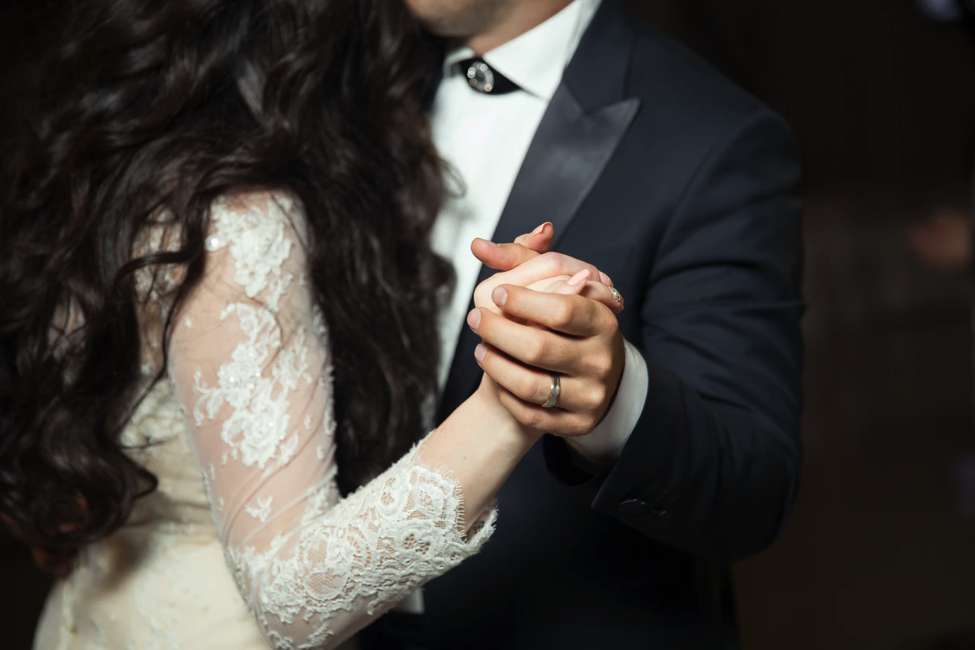 If you're looking to start a wedding website, this article will help convince you that it's the right choice to make. Creating your own wedding website is beneficial in many ways for you and your guests. Fortunately, a wedding website is more helpful nowadays than before due to the new living standards.
In this article, you will learn about the 7 benefits of having a wedding website and how to create one in just 3 simple steps. Let's get to them.
1. Cost-Effective
The first benefit is that you'll see more cost-effective wedding planning. There's no need for printing invitations or sending out RSVP cards – which can be costly. Luckily, there are plenty of affordable website builders with helpful features for engaged couples.
Some of the features include RSVP forms, an admin panel for management, and capable web hosting for all the website traffic. From them, you can send out online invitations and RSVPs with ease. You can also allocate or save up the budget for other things instead.
2. Eco-Friendly
Besides being cost-effective, owning a wedding website allows you to be more eco-friendly, and even more so if the wedding is 100% virtual. You can reduce papers, single-use plastics, floral decorations, and many more.
Also, you reduce your carbon footprint by not going back and forth for vendor meetings or dinner rehearsals as everything is managed virtually. Instead, you can have discussions via the website or through emails.
4. Easily Manage RSVPs
You'll have a central platform to list and manage your RSVPs easily through the website, especially for bigger wedding guest lists or guests abroad. You can manage them with the website's control panel – which often comes in a beginner-friendly interface.
For managing RSVPs, start by creating a form and send it to guests. Test the form yourself before sending it, making sure there are no errors. Wait for guests to answer, and that's it – no need for sending it out via mail.
When guests have started confirming their RSVPs, you can manage the list within the website and quickly inform them to relevant vendors or family members to help with another process.
5. Stream Your Wedding
If you're planning to have a virtual wedding event, this is what the website is for. Using embedded links or plugins, you can include the wedding's live stream on the website for guests to easily access.
Like all virtual weddings, start by choosing a platform – either Instagram Live, Zoom, Google Meet, Facebook Live, or YouTube Live, depending on the audience. Therefore, confirm the one's attending online and estimate the numbers.
Have a backup plan and choose the website builder that provides technical support, just in case. Also, choose one or two people to manage the live stream.
6. Communicate With Your Guests
A wedding website's content helps provide information about the event, from the location, theme, dress code, gift registry, or the link to the virtual wedding. You can focus on the event rather than always replying to distracting texts or calls.
It's also helpful in communicating last-minute updates because the website will be the central point for information. Additionally, you can communicate through a blog post, FAQ page, feedback, or contact form that you can build within the website.
7. Let Guests Post Wishes
Your guests can post wedding wishes easily with the website. Do this by setting up a testimonial or comment page within your landing page or the gallery page. Therefore, you and other guests or family members can share the happiness.
From this, you'll also save money for an extra wedding documentation team. You can eliminate all of that and only use the website instead.
3 Easy Steps to Create Your Own Wedding Website
---
1. Choose a Website Builder and Select a Plan
Website builders are affordable, user-friendly, and are great for personal websites. Out of all options out there, we recommend using Zyro. The platform includes features, such as AI tools, intuitive grid, and drag-and-drop editor - allowing an easy website creation process.
The website builder plans on Zyro start from $1.89 for basic websites. The basic plan is already enough for a personal website. It comes with free hosting and a one-year free domain name – perfect to create your dream website name.
However, choose the best plan according to your needs and budgets. After all, you're your best decision-maker for the wedding.
2. Pick a Theme and Customize Your Website
When picking a theme for the website, always go for a simple website layout. It's easier for both you and your guests. Make sure the theme is responsive and can be easily viewed on any kind of device.
Next comes the customization process. Do a brainstorming session before customizing to set limits and guidelines. List all pages you want to include on the website, and don't forget the essential information.
Choose the right template. For example, Zyro has plenty of templates for event websites with preset layouts and formatting. Preview every element and adjust according to your liking. Create an FAQ page for better communication and a single place to answer questions.