Luxurious Resorts in Riyadh
Getting married soon?
Looking for a Wedding Venue?
Let's help you find the right one.
Get Offers Today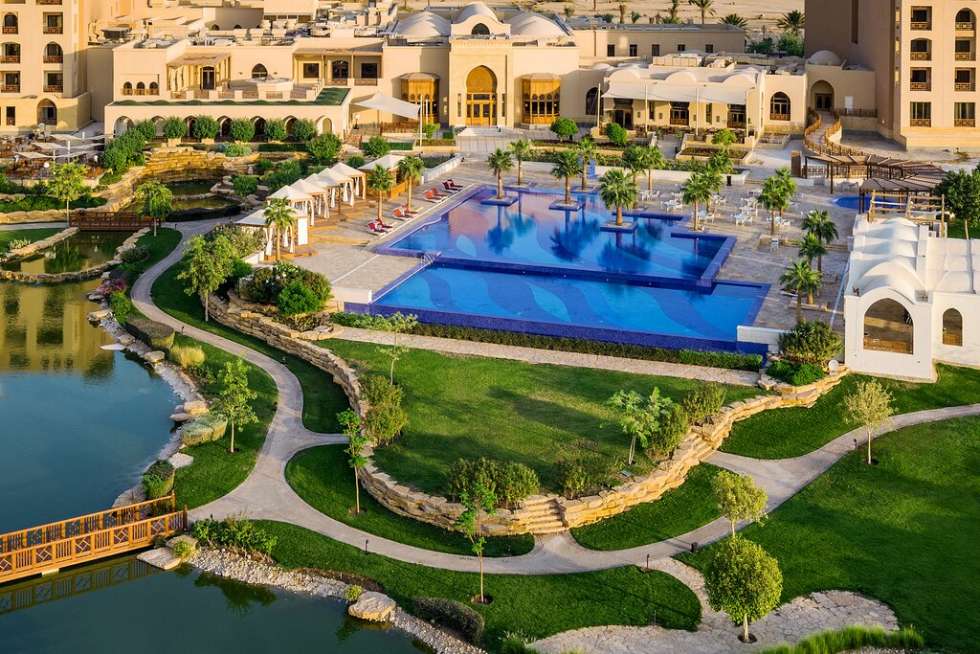 Weddings in Saudi Arabia and especially in Riyadh are known to be glamorous and luxurious. Brides are always looking for the best ways to have the most luxurious wedding, and this is why Riyadh is filled with luxurious wedding venues, such as beautiful Riyadh resorts.
Riyadh is home to many luxurious resorts that offer wedding halls in different sizes for all kinds of weddings. These Riyadh resorts are perfect for all sorts of events and celebrations, whether it is a wedding, a honeymoon, or an anniversary celebration, many of these resorts offer amazing packages that include decorations, drinks, and cake.
We previously shared some beautiful wedding venues and wedding halls in Riyadh:
Top 4 Wedding Venues in Riyadh
The Biggest Hotel Ballrooms in Riyadh
If you are looking for beautiful and luxurious resorts in Riyadh for your wedding, take look at the list we have here.
Bring the warmth of Durrat Al Riyadh Resort & SPA to your wedding day or host a successful meeting and conference at any of the event venues; timeless and fit for any occasion. Add a touch of glamour and style to your experience as you choose between the Grand Durrah Hall, eight meeting rooms, or stunning outdoor spaces, perfect for soirees, corporate meetings, and exhibitions. Their dedicated team of professional and engaging event specialists will orchestrate every detail to perfection. To complete the experience, Durrat Al Riyadh Resort & SPA also present gracious service and world-class dining.
Featuring ultra-modern technology, elegant ambiance, and unparalleled luxury, the hotel's 6,300 square meters of meeting space have been designed to accommodate MICE (meetings, incentives, conferences, and exhibitions) of any size. 
Goot Resorts put brilliant design, elegant new standards in the world of luxury hotel experience and its architectural style.
Visit Goot Resorts where you will find an experience that will exceed your expectations.
Goot resorts are considered to be the most unique and luxurious resorts in Saudi Arabia.
Chantal Resort is located in Al Mahdiyah Exit 35, it has beautiful modern and elegant decor. It also offers a large outdoor space with a pool, and a garden.
The Corner Resorts and Chalets are known to be extremely clean, elegant, and luxurious. They offer small outdoor spaces for smaller weddings and events.
Davli Resort Riyadh, located 26 km from King Khalid airport, offers a 24-hour front desk, valet services, modern and elegant decor.
The One Resorts, located 16 km from Al Hokair Land, boasts an outdoor pool. The property comprises 14 rooms.