An Olive Tree Inspired Wedding in Lebanon
Getting married soon?
Looking for a Wedding Venue?
Let's help you find the right one.
Get Offers Today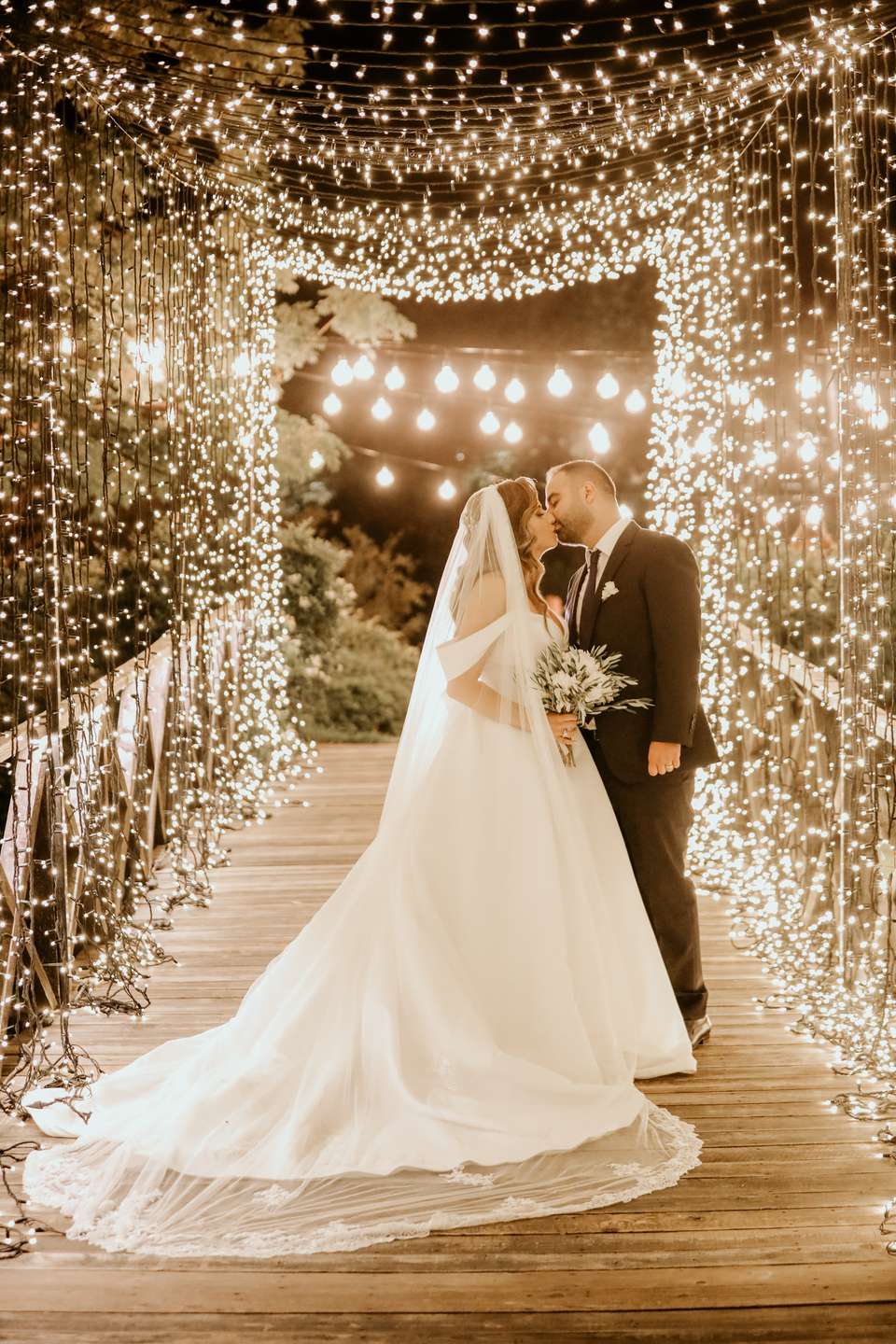 Shady Najjar and Yara Issa are both from the lovely city of Koura located in North Lebanon; they both wanted a wedding that is not only beautiful and romantic, but one that also paid tribute to their homeland and heritage. Their wedding took place on 10 July 2021 at the charming Arnaoon Village.
Since Koura is known for its beautiful olive trees, Shady and Yara's wedding was filled with pretty olive tree branches and olive-inspired details.
Yara looked so pretty in her elegant and simple wedding dress from Esposa, a high-end bridal retailer in Lebanon. She chose the perfect bouquet with white flowers and olive tree branches to complement her bridal look and the wedding theme.
The team of Crea Events by Barbara Taouil wanted to create a wedding setup that is elegant and rustic through the use of olive trees. So they decorated olive trees with pretty white flowers and carried the theme throughout the wedding including the wedding cake that was decorated with olive branches and leaves. The gold and metallic details and champagne-colored chairs added a modern and warm touch to the wedding setup.
And because the sweet couple wanted to make it a night to remember, they had many different wedding favors to pamper their wedding guests with, such as personalized handmade natural soaps, mugs, lighters, and pashminas to keep them warm if it got a bit chilly at night. And let us not forget the comfy slippers for late-night dancing. 
The wonderful Lebanese singer Jo Ashkar performed his best songs and danced with the bride and groom, making it an even more unforgettable night.
---
Wedding Planner: Crea Events by Barbara Taouil
Wedding Venue: Arnaoon Village
Photographer: Joe Chedrawi
Wedding Dress: Esposa Group
Sound & Light: Soundtrack
Flowers: Ivy Lane
Furniture: Ets. Rabih Matta
Giveaways: Caprice D'un Jour
Entertainment: Ely Akiki, Jo Ashkar
Bridal Hair: Monroe by Elie
Bridal Makeup: Makeup by Najat
Hostesses: Diffa Group
---
For more Lebanese weddings click here!