A Romantic and Intimate Wedding in Lebanon
Getting married soon?
Looking for a Wedding Planner?
Let's help you find the right one for you.
Get Offers Today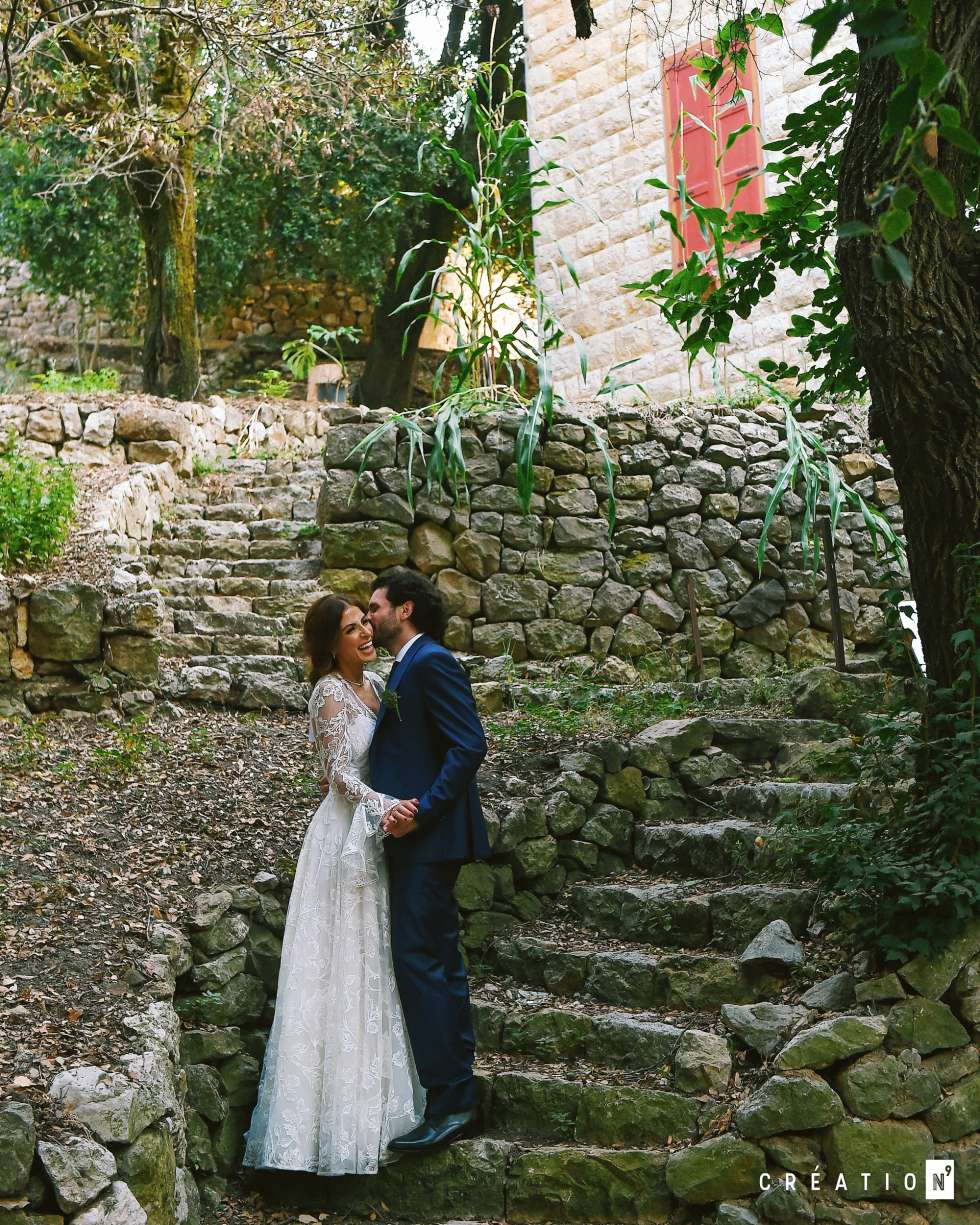 Camille and Nathalie had a romantic and intimate wedding in Lebanon on 11 September 2020 at Beit Trad - a guesthouse in Keserwan, Lebanon. The wedding venue was simply magical, a  subtle and sincere Levantine traditional venue.
The bride had a beautiful photoshoot with Creation 9 at Beit El Bahr - a breathtaking terraced guesthouse with a beautiful sea view and access to the beach. 
The Lebanese wedding was simple with a warm and romantic vibe to it. Wooden chairs and tables were used to give a vintage and natural feel. To add a touch of richness to the wedding decor, gold accessories and candleholders were used to hold the beautiful emerald green candles.
---
Bride Portraits Venue: Beit El Baher, Tabarja
Wedding Venue: Beit Trad
Wedding Catering: Beit Trad
Wedding Photography: Creation 9
Wedding Dress: Naeem Khan from L'atelier Blanc
Bridal Makeup: Christian Abou Haidar
Bridal Hair: Gerard Koberssy
---
Take a look at the wedding pictures below. For more Lebanese Weddings click here.