Discover a new way to say "I do" from 250 meters in the sky! The world's largest and tallest observation wheel, Ain Dubai offers unique views of Dubai's iconic landmarks from indoor, air-conditioned cabins, plus a huge range of entertainment to keep you coming back for more!
Among the many options to experience are the attraction's exclusive private cabins. Unique celebration packages are available for engagements, weddings, birthdays, business functions as well as proposals. Couples can say 'I do' 250 metres above the famed Dubai skyline, with a 360-degree rotation in a premium, air-conditioned cabin for 10 guests.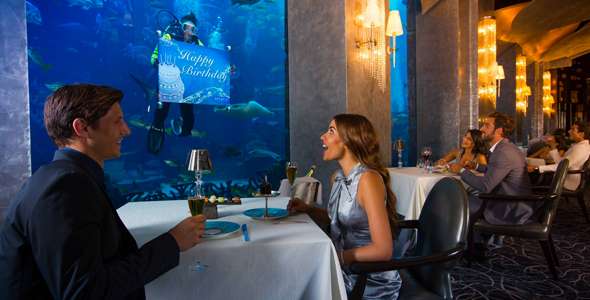 There is a reason why Ossiano Restaurant at the Atlantis – The Palm is by far one of the coolest places to propose. At a cost of AED 1,945 (US$ 530 approx) you can arrange for one of the hotel's skilled divers to deliver a personalized message to your loved ones (24-hour notice required).  Ossiano brings the myth of the lost city of Atlantis to life and is Dubai's leading entertainment resort and a unique locale for a wedding proposal, is it a romantic set-up or extraordinary over the top experience with an 11-million-litre tank of seawater that's home to 65,000 marine animals. We suggest you book a table right next to the aquarium for the most wow-worthy views. The service at this seafood restaurant is impeccable, and the food is as stunning as the surroundings.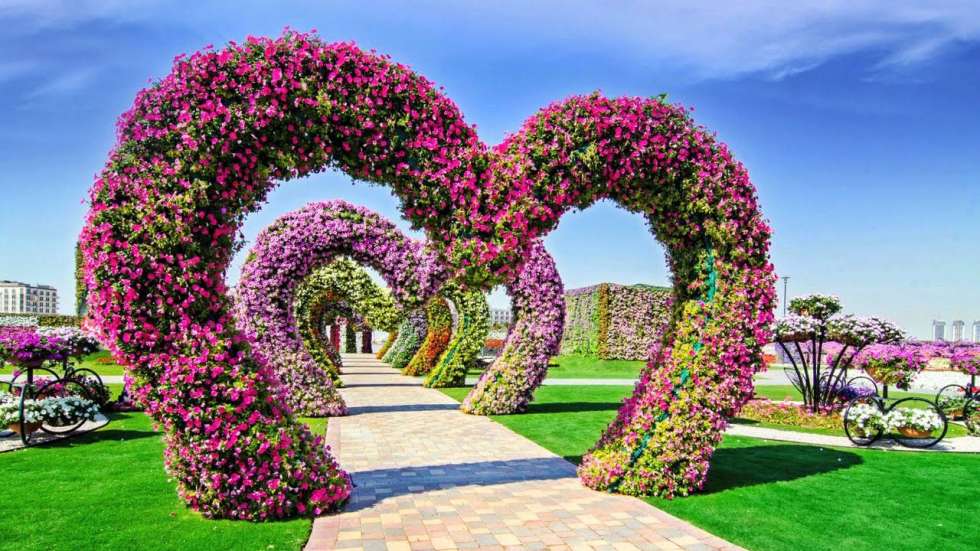 Beautiful Backdrop of the Miracle Garden
The Miracle Garden is a very cost effective way of popping the question within the city of Dubai. With entry ticket at AED 40 per person (US$ 10) it's the perfect place to propose with heart shaped floral backdrops and beautiful walkways.
Take a photographer with you to capture that perfect moment. Its just the right spot with millions of flowers surrounding you. The park authorities will have to be notified 4 to 5 days in advance should you wish to take a photographer.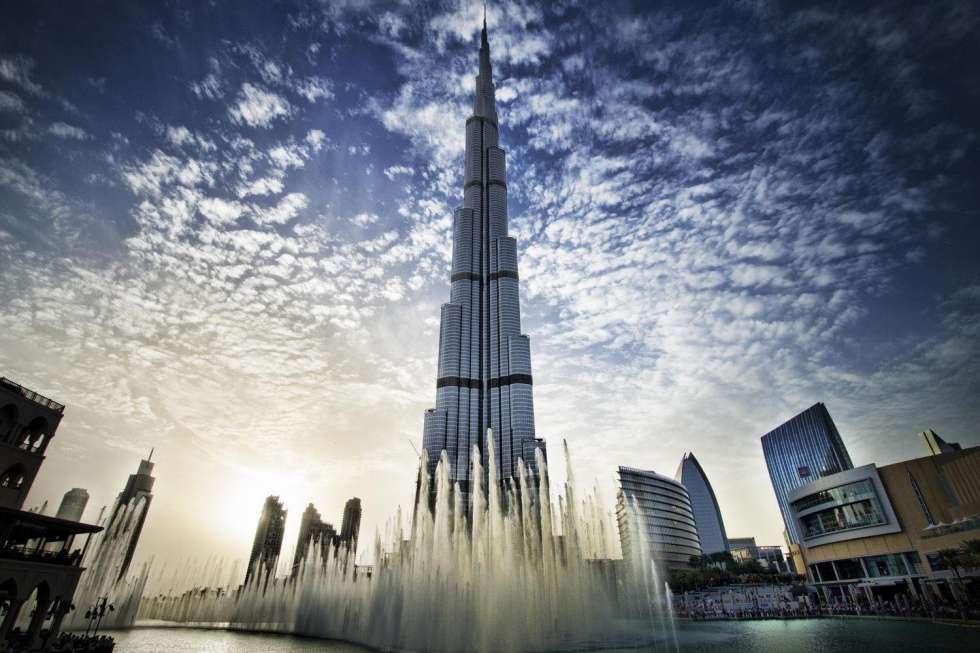 At the Top of Burj Khalifa
It can't get any higher than the tallest tower in the world – Burj Khalifa.  If being sky high is your thing, look no further.  SKY Lounge is officially the world's highest observation deck overlooking sprawling desert, city skyline and to the crystal waters of the Arabian Gulf. You could also capture your special proposal moments forever and integrate reality and special effects with green screen photography. This option will definitely take your romance to new heights!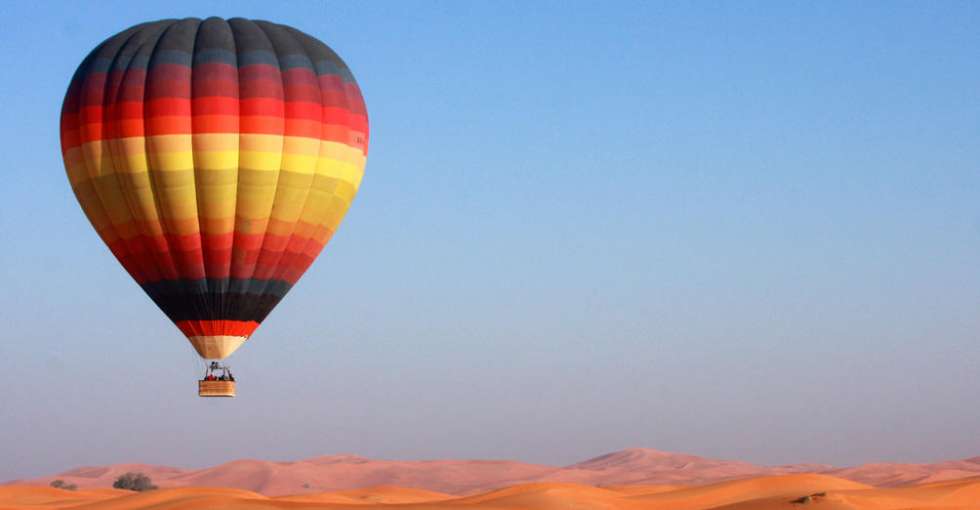 Hot Air Balloon Ride
Take to the skies with your loved one and experience the desert from above at 5 am in the morning. As you are about to propose to your loved one, you will enjoy the spectacular view of the sunrise over the beautiful sand mountains. This is the closest you will come to the flying carpet in a real life scenario.
Once your partner agrees to spend their entire life with you, you can continue the celebrations by being driven to a private desert conservation reserve to freshen up and enjoy a gourmet breakfast. The cost of this experience is approximately AED 1,200 per person (US$ 326 approx).
If you want your wedding proposal to be completely unique and leave your loved one in awe, then look no further than Dubai's very own luxurious 7 star Burj Al Arab. Weather it is elaborate ice sculptures, floral centerpieces to match the chosen color scheme, extensive wine and beverage lists or exotic musicians there's nothing that the team at Burj Al Arab won't do to make your wedding proposal extra special.
If all goes well and you want to take it to the next level by getting married at the same spot as the proposal, you can opt for the Burj Al Arab's "Wedding in the Skies" program, which offers couples the opportunity to get married at 212 meters above the Arabian Gulf, on the hotel's celebrated helipad.