Top Beachfront Hotels in Bahrain
Getting married soon?
Looking for a Wedding Venue?
Let's help you find the right one.
Get Offers Today
The Kingdom of Bahrain is an Arab island country in the Arabian Gulf on the eastern side of the Arabian Peninsula with its capital Manama, and despite its small size, it is a developed country with an important historical position.
Bahrain is distinguished by its privileged location as it does not share land borders with another country and is surrounded by the sea from all sides.
This unique location makes it popular and also boasts a variety of attractions that attract tourists from all the Gulf countries and the world. As well as the amazing shopping centers and international hotels, most of which overlook the sea, providing charming views.
Most brides in Bahrain prefer to have their wedding in a beachfront hotel, the hotels in Bahrain are stunning and make charming backdrops for your wedding pictures, as well as wedding halls with breathtaking views.
Here is a list of the best beachfront hotels in Bahrain for your Bahrain wedding to check out and have your dream wedding in.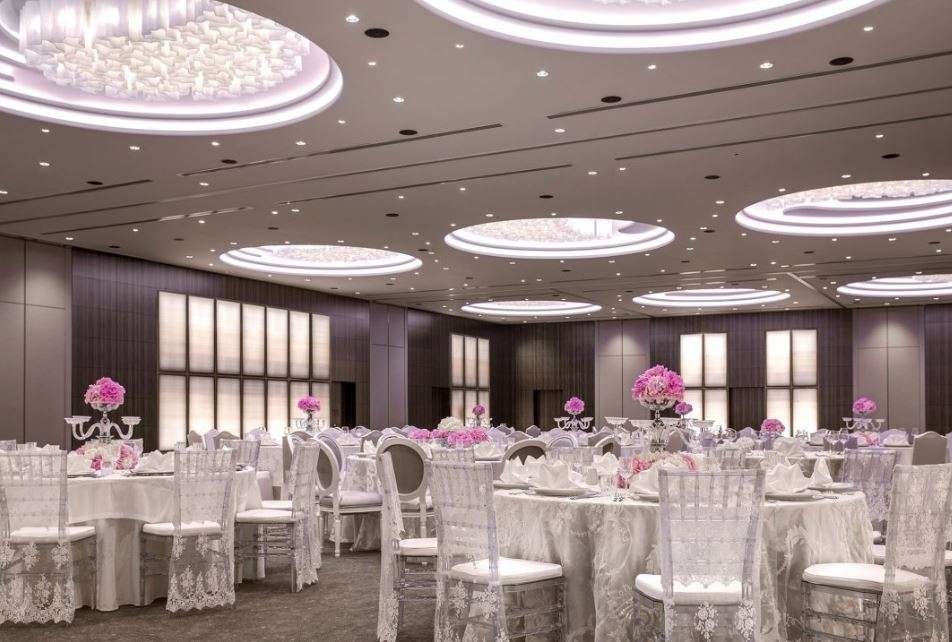 ART Rotana Amwaj Islands Hotel
Plan your wedding in style and celebrate at one of the properties! Hold a huge traditional white wedding surrounded by family and friends, a simple elegant private ceremony, or that something a little bit different for an extra-memorable day, the choice is yours.
It will be an absolute pleasure to host your wedding ceremony or celebration at ART Rotana Amwaj Islands Hotel. Their flexible indoor and outdoor spaces feature stunning scenery and invoke a convivial atmosphere. Combine this with their superb catering services and you have marvellous memories which you'll treasure for the rest of your days.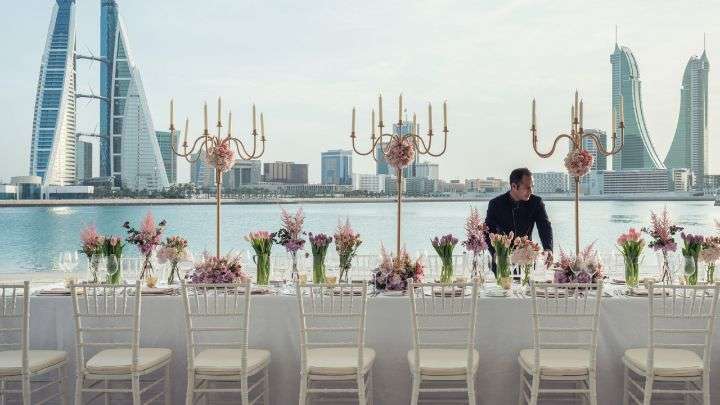 A  romantic island setting for Bahrain wedding celebrations, Four Seasons Hotel Bahrain Bay offers a sense of privacy, exclusivity and grandeur – welcoming from 30 to 550 guests. Chic modern design meets local tradition in their combination of two ballrooms, and an expansive outdoor terrace and oval-shaped lawn with Manama skyline views. Their venues are perfect for all of your wedding occasions – from your engagement party to the grand reception. With thoughtfulness in every detail and the most attentive Four Seasons service, they promise you a Bahrain wedding of unforgettable beauty.
There is no better backdrop to a beautiful wedding than the stunning impact of Al Bander bay. 
The Resort's Conference and Banqueting facilities are first class and accommodate the full range of requirements, supported by full amenities and capabilities. Consult their professional and attentive team who offer bespoke business services to ensure your event excels.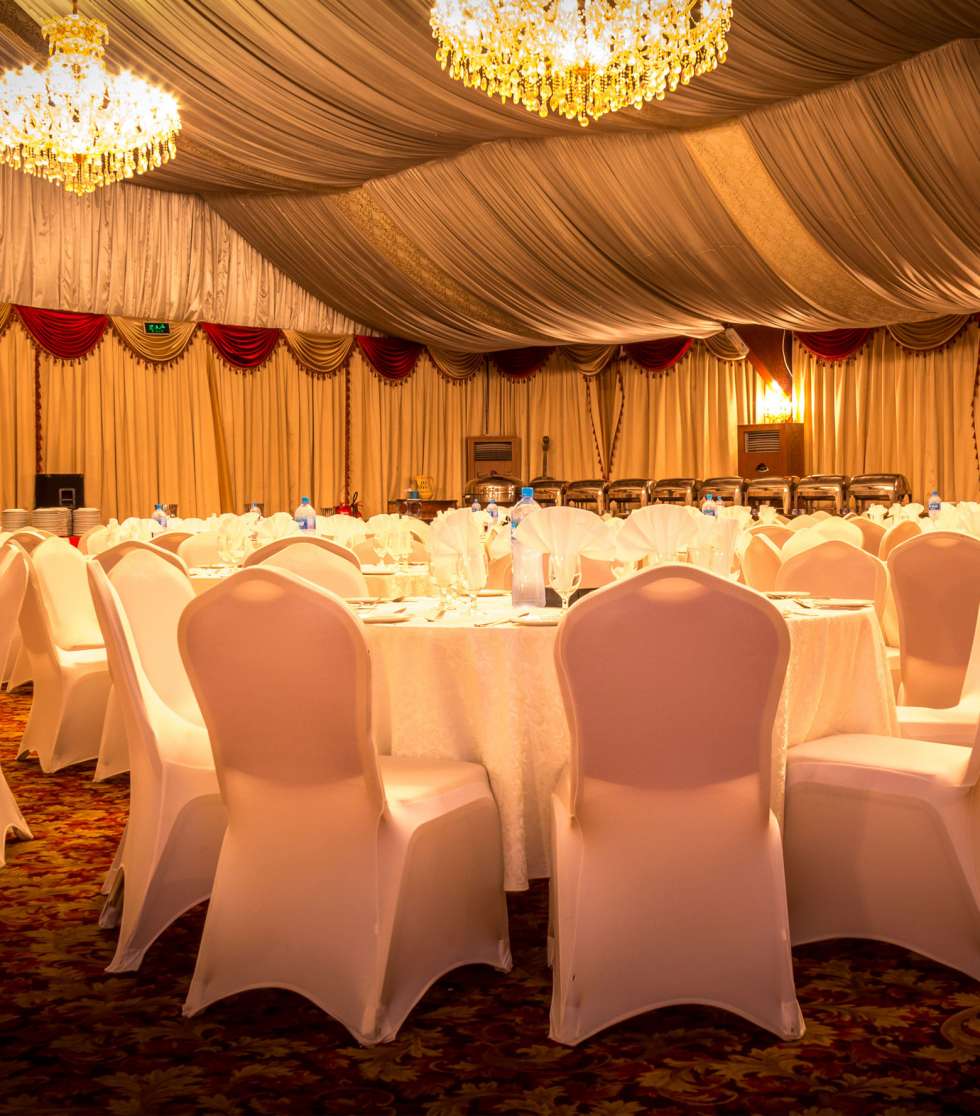 Elite Resort and Spa is the Best Family Resort & Luxury Spa Resort in Middle East located on Muharraq bay which is next to the Airport and 5 minutes drive from the City Centre. This Resort is the winner of Best Four Star Resort in Bahrain awarded by Bahrain Food and Travel Awards 2018. Country winner by World Luxury Hotel Awards. Luxury Resort and Spa of the year 2017 awarded by Luxury Travel Guide. An elegant poolside venue by with open sea views, Al Noor Tent is ideal for weddings, receptions, corporate dinners, parties and authentic traditional gatherings during Ramadan. Can seat 600 guests.

The Mövenpick Hotel Bahrain is an award-winning five star property, located adjacent to Bahrain International Airport and with a magnificent view of the sprawling lagoon and resort. A dedicated Meet and events team offers an attentive service and reliability to ensure complete success of your event and an unforgettable experience. Al Murjan Ballroom and five other well-appointed meeting rooms are fully equipped with a state of the art technology. 
Overlooking the breathtakingly beautiful turquoise blue sea, it's a mere 5-minute drive from the Saudi causeway, just 15-minute drive to the main malls in Bahrain and a 25-minute drive from the International airport.
Lagoona Beach resort's dedicated team is committed to ensuring not only a remarkable service but also our Chefs will surely give the newlyweds and guests a taste redefining culinary experience.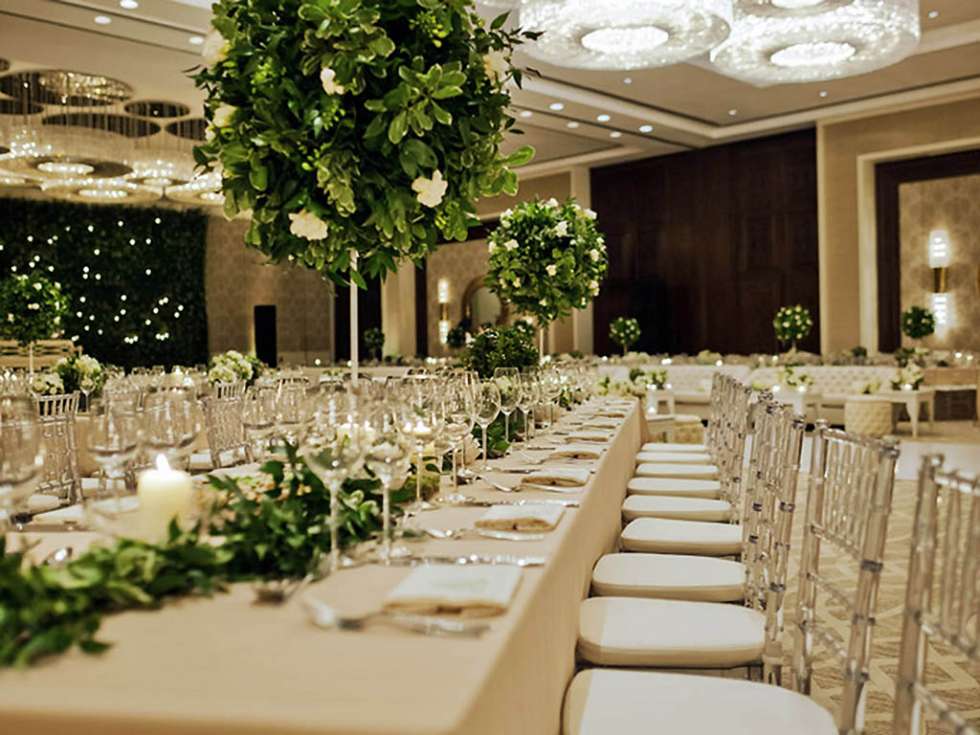 From a board meeting to a banquet for 1000 in Al Nakheel Ballroom Sofitel Bahrain Zallaq Thalassa Sea & Spa Hotel offers facilities to suit every need.
The private palm-filled Sofi Island is a stunning location for photo shoots, receptions, and events in Bahrain. They have hosted several royal weddings and a spectacular themed ball. 
Royal Saray Resort managed by Accor and enter a world of unrivalled luxury in Manama's Seef district, with stupendous views on the Arabian Sea.
The resort sits confidently on a private beach at a short 15 minutes drive to the airport, 15 minutes away from famous Qal'at Al Bahrain fort
Al Sarra Ballroom allows guests to experience the warmth of Arabian hospitality with a contemporary feel, where richness and attention to detail are exceeded.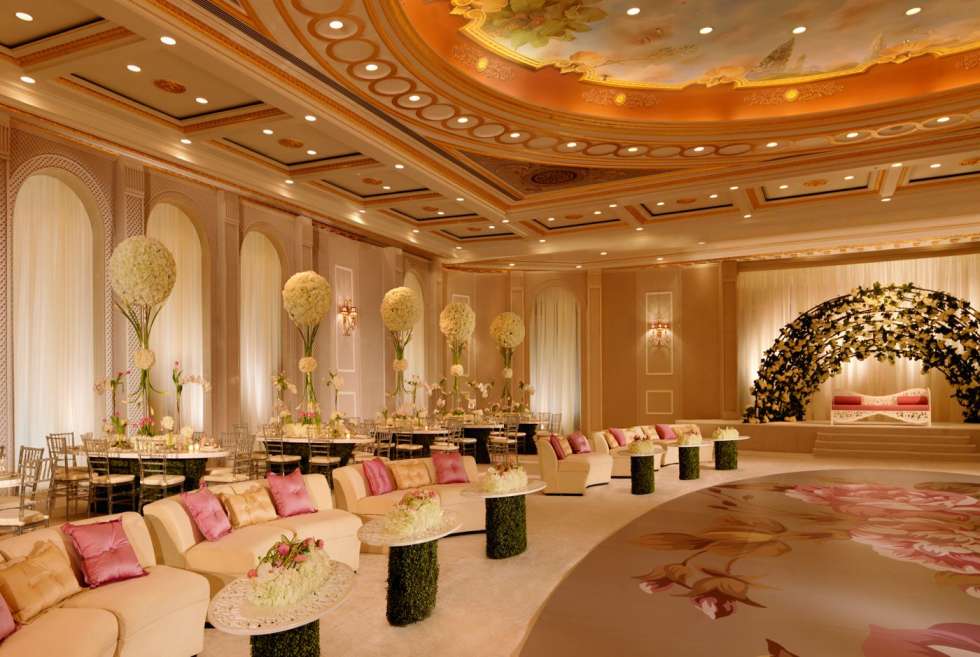 The Ritz Carlton Bahrain
Treasure the most special day of your life with a romantic celebration that goes beyond your wildest dreams at The Ritz-Carlton, Bahrain. Set in the heart of paradise, this stunning resort offers the most magical setting of all, in which to begin the rest of your lives together. Though your wedding will be personally curated by you, this exclusive event 'your event' will be tailored to perfection by our team of experienced wedding specialists whose impeccable service is second-to- none.