The Top Hairstylists in Qatar
Getting married soon?
Looking for a Beauty Center or a Makeup Artist?
Let's help you find them.
Get Offers Today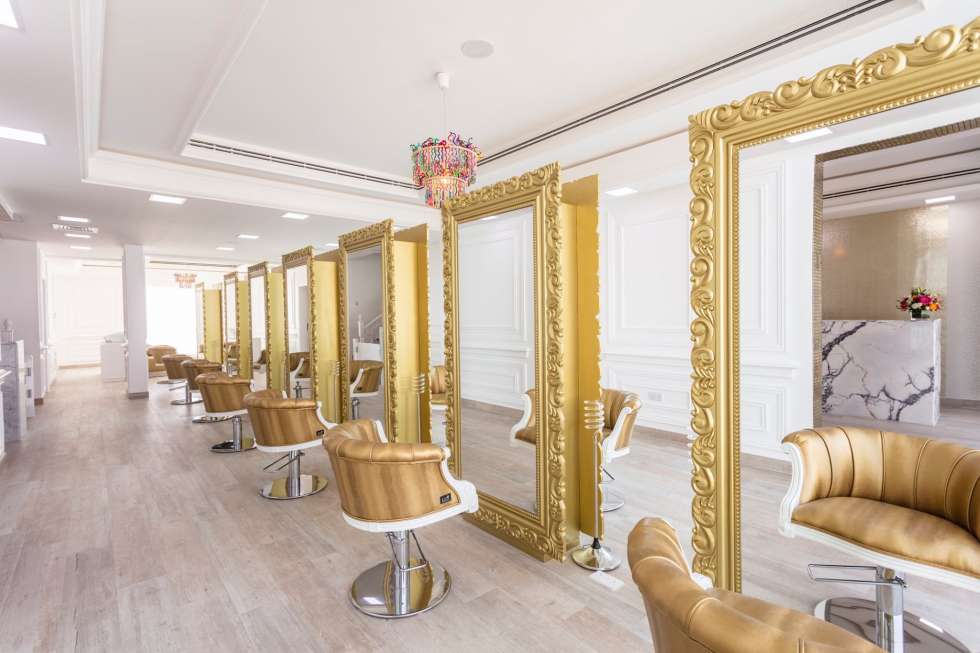 A bride's hairstyle is the most important part of her bridal look, the perfect bridal hairstyle brings out her beauty and makes her look more elegant on her special day.
Check out: The Best Bridal Hairstyles for Your Face Shape
This is why choosing the right hairstylist will help you get the perfect bridal look that you have always dreamt of, and the right hairstylist will also help choose the perfect hairstyle that suits your face shape and overall bridal look. So make sure you ask about your hairdresser and see some of his previous work.
Make sure you ask your hairstylist if he/she will be working on any other brides on the same day, and also make your appointment at least 3 hours prior to the time you have to leave, to make sure you won't be late.
Before you make a final decision regarding your hairstyle, make sure you get some inspiration and ideas, take a look here for some bridal hairstyle inspiration. You will also find many helpful tips that will help you get the perfect look for your big day.
If you are getting married in Qatar, we have previously shared some of the best beauty salons in Qatar for you to check out and know more about each salon.
And to help you find the best hairstylists in Qatar, check out this list we have for you:
Fadia El Mendelek
Fadia El Mendelek, the hairstylist was brought up in Sweden and studied at Sjődals for 3 years in order to earn her degree as a Certified Hairdresser. She followed that up with a special exam that would license her to work professionally on an international scale and in Sweden. Her first 2 years of being a hairdresser saw her entering several European and national Swedish competitions that won her awards like the "Coupe d'Europe Award in Coloring Cutting and Styling" in addition to the "Men's Haircut Award of Sweden". 
Maison de Joelle is the leading beauty salon in the Middle East launched by Beauty Entrepreneur, Joelle Mardinian in 2008. The salon is a true reflection of her personal style and provides luxurious, celebrity treatment to all the visitors – a high-end beauty experience with a very comfortable approach. 
Giving their customers an all-encompassing beauty experience in Dubai, Abu Dhabi, Al Ain, Riyadh, Jeddah, Doha, Tunisia, and Kurdistan, Maison de Joelle is the first salon in the Middle East offering magical transformations to its' clients. Incorporating all the services offered that include hairstyling, haircuts, manicure and nails, pedicure, facials, cleansing, and more, the salon is led by respected beauty-world experts.
An expert in hairstyling with many great certificates, she is very popular among brides with over 25K followers on her Instagram account.
The owner of Roots – Debbie – is from the UK and has lived in Doha for more than 20 years and was never able to find a salon that met her hair and beauty needs. Whenever she did find a stylist she liked the stylist was usually working from home, so her services were not in a comfortable salon environment or they left Doha. Debbie ended up returning to the UK for her hair color and cuts. Roots opened in February 2015 and we think you will agree that Debbie has provided a unique salon environment with truly talented and friendly staff.
When you visit their salon, you can expect a great experience. They offer quality services, using the best products, and a skilled, experienced, and friendly team. Oh- and a few complimentary surprises to make you smile, like a scoop of candy or a gourmet coffee.
were established in 2007, by the name of Glow American Salon. They are two Americans from Oregon State- Hillary and Mike Kozma. And they also own and manage Kozma & Kozma. They are a husband and wife team! Hillary is a retired senior hairstylist and focuses on running the business. She is very creative and applies this to all areas of the business. Mike works hard behind the scenes to run the business (they call him the wizard of oz). He is an analytical visionary who is constantly dreaming of how to take the company to the next level.
Desert Princess was born in 2012, it took 18 months to open the doors with lots of fun and games along the way.
Having a head to toe destination salon, catering for the women of Doha ex-pats or locals alike was a dream come true. They pride in professional staff and professional products. All their hairdressers are western trained and are kept up to date on the latest fashion and techniques.
The professional team of Hair Couture by Pedro Blanco searches to highlight the inner beauty to the outside world; to find a balance between the lady and her look. 
When WOW beauty salon launched in 2008, we had a clear vision… To be a one stop destination for beauty services and retail, providing personalized experiences, to make you look and feel WOW.
Their culture is built on integrity, passion, and creativity. They drive it through a sharp focus on emerging trends and ongoing employee development which leads to their main goal; Delivering the ultimate customer experience and satisfaction.