The Top Lebanese Zaffe Bands
Getting married soon?
Looking for a DJ or Entertainers?
Let's help you find them.
Get Offers Today
One of the most important parts of a wedding, particularly an Arab wedding, is the bride and groom's entrance into the wedding venue. Couples choose a song that represents their happiness and love when entering their wedding venue where all wedding guests are gathered and seated. Brides consider the wedding song they enter or the zaffa group they select as a very important part of the wedding.  
Zaffe bands are always a great way to add some joy and entertainment to your wedding, and when it comes to zaffas, you will find that there are so many options. Most couples choose a zaffa that represents their cultural backgrounds and ethnicity. If you are a Lebanese bride and groom, there is nothing nicer than entering your wedding venue to the music of happy Lebanese zaffa tunes and songs. 
A Lebanese zaffe is a traditional element to any Lebanese wedding whether it is held in Lebanon or abroad. It is a performance made up of several members of a zaffe group, dancers and drummers in traditional costumes, who escort the bride and groom into the main wedding reception leading them to the dance floor. Traditional folkloric Lebanese songs form the core of the zaffe music accompanied sometimes with live singing. As soon as the zaffe is over (15 minutes or so) the first dance of the bride and groom begins.
Lebanese zaffe may also needed at the bride's house prior to the wedding ceremony or reception. As the bride leaves her parents house in her wedding dress accompanied by her bridesmaids, family, and close friends, the zaffe group escorts her with traditional music and drums from the entrance of the house to the wedding car.
So have one amazing and fun wedding entrance by hiring a Lebanese Zaffe that normally comes with wedding drums, male and female dancers, props and more.
If you are a Lebanese couple or celebrating your wedding in Lebanon and looking for a folkloric Lebanese zaffa group, we have some of the top zaffa companies to choose from.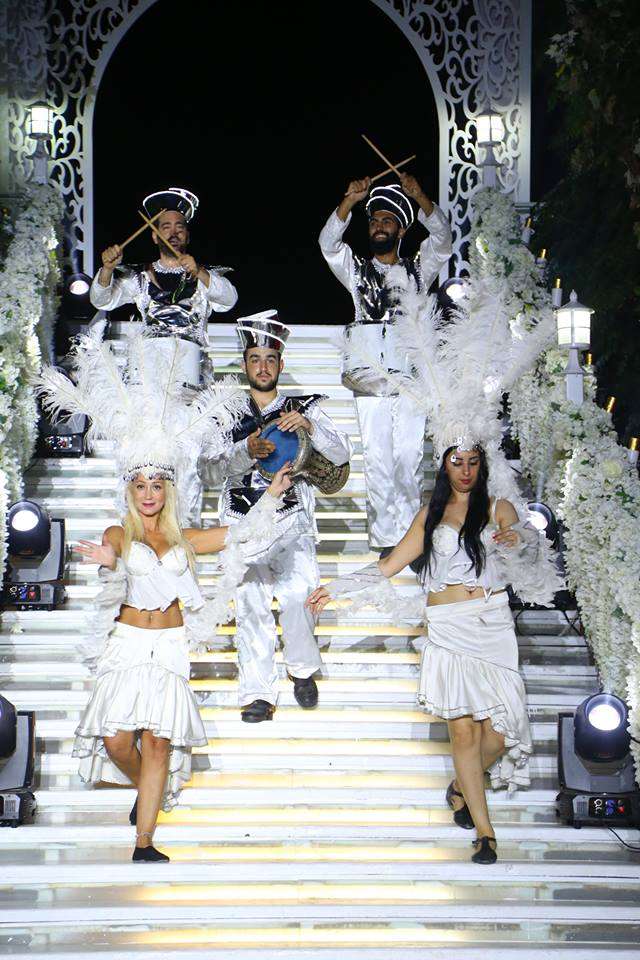 Founded in 2006 by Saeed Mrad, Ziad & Mouin Haidar, Al Ahlam Group saw the light aiming to make your wedding an unforgettable day.
With more than 70 professional dancers, Al Ahlam Group is ranked among the first zaffet groups in Lebanon. More than 300 weddings are covered each year locally and internationally (Jordan, Dubai, Qatar, Kuwait, Bahrain, etc...).  Ahlam group is a member of the international dance organization IDO.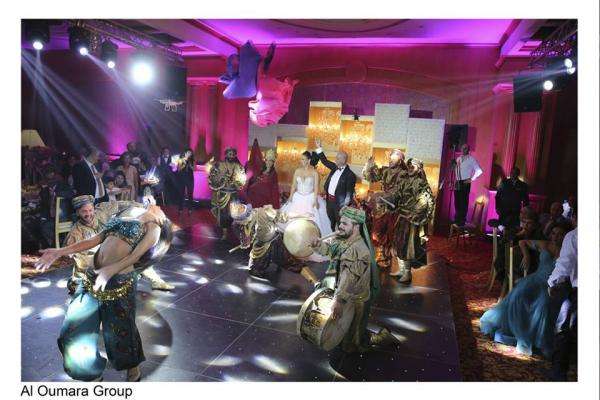 Al Oumara Group was established in 2003 as one of the leading Lebanese firms in providing quality entertainment for weddings. Its scope of activities is not merely limited to the local market, it also reaches out to other Arab countries in the region where its unique, full package services are required.
Al Oumara Group provides all your wedding and festival needs varying from zaffet, shows, festivals styles, lighting and sound, fireworks, and full coordination for the whole wedding and event.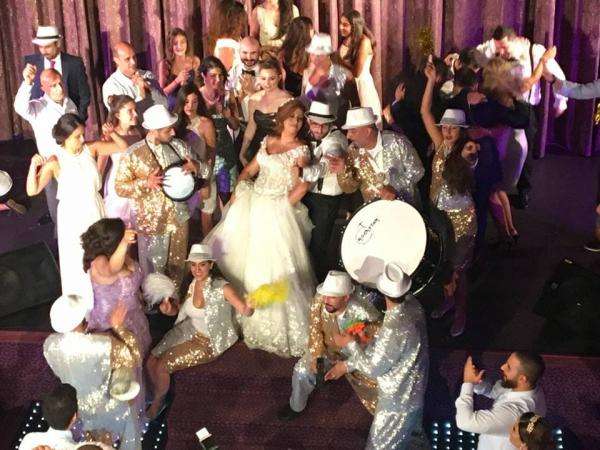 Al Wazir Zaffa team offers many entertainment services such as Zaffa band, fire shows, parades, and more.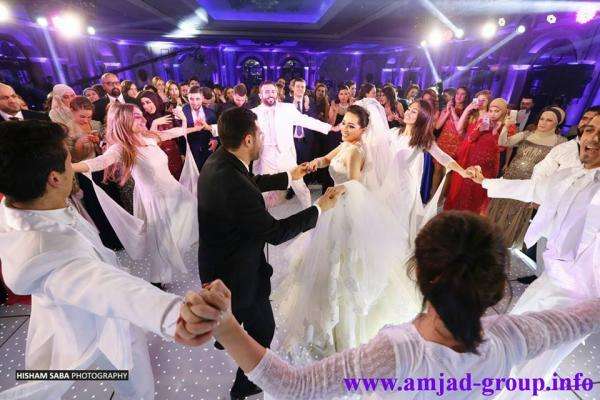 Your wedding day will not happen again, so make it a special one with Amjad Group, a team of specialised dancers and entertainers to make sure your wedding is a unique event.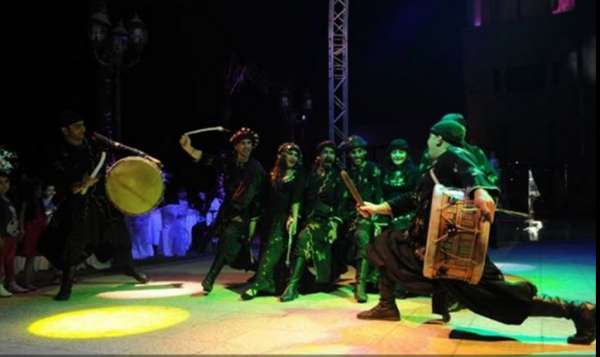 Established in 2005, Areej Group consists of amazing and professional dancers, and they have their own unique style in zaffa and entertainment.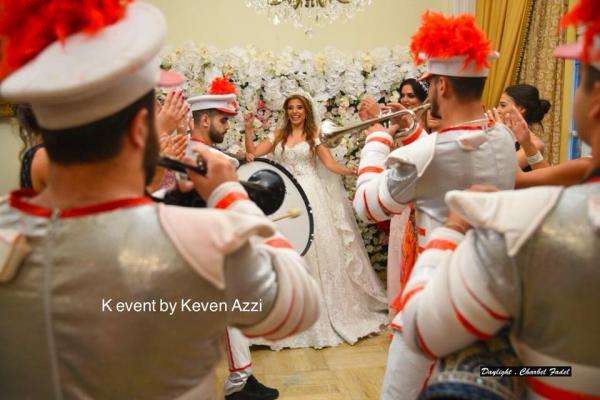 If you are bored of the traditional zaffa and entertainment, K Event by Keven Azzi will create a unique performance just for you.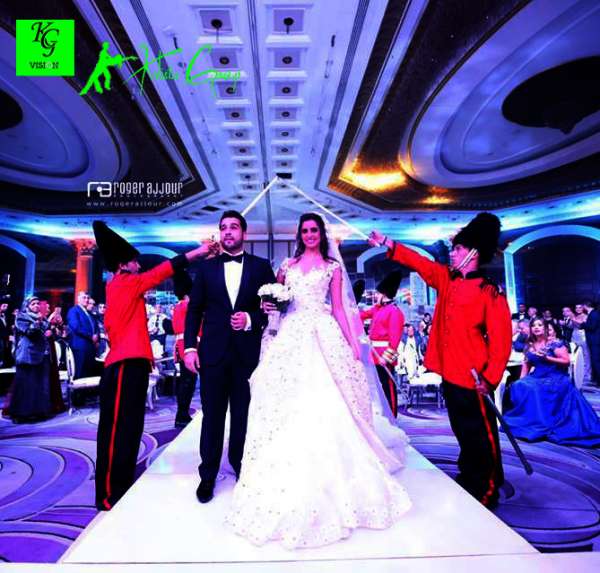 Kalista Group is a Zaffeh Group that was founded by Ziad Al Batlouni and Tracy Chammas. The two partners have 14 years of experience in the events field as they were members in other companies for years. The company was created as a means of creating performing arts diversity, with attention on the field of dance.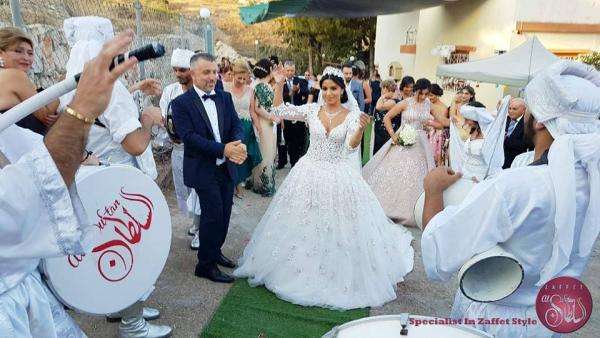 Zaffet Al Sultan is a first class entertainment group providing the highest quality services to make an unforgettable memory for your special events. Zaffet Al Sultan is founded by Rawad Bou Mrad, a talented and professional wedding planner, well-known in organizing special occasions and all kind of particular events. Zaffet Al Sultan became one of the most popular and well-known entertainment groups in Lebanon and the region. By focusing on well choreographed and highly unforgettable entertainment experiences, Zaffet Al Sultan has maintained an unparalleled reputation for quality. Zaffet Al Sultan offers its clients a wide variety of shows including:Parade shows - Oriental shows - Arabian nights - Hawaïan shows - Fire shows - Acrobats - Salsa dancers - Oriental dancers- all kind of music instruments musicians and our special and unique Al Sultan Show.Our goal is to give our client a unique experience on their occasions such as Weddings, Bachelors, Birthdays, Engagement, Holy Communion, Baptism and any other special event.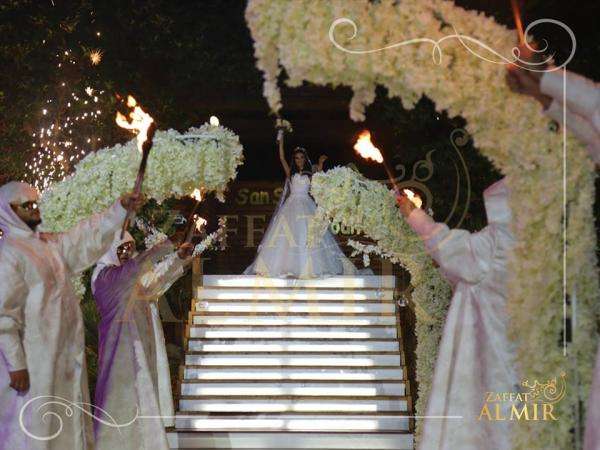 Al Mir is a dancing band of 100 professional dancers an musicians, they are experts when it comes to Lebanese zaffa, and other entertainment shows such as Oriental, Victorian, and Spanish.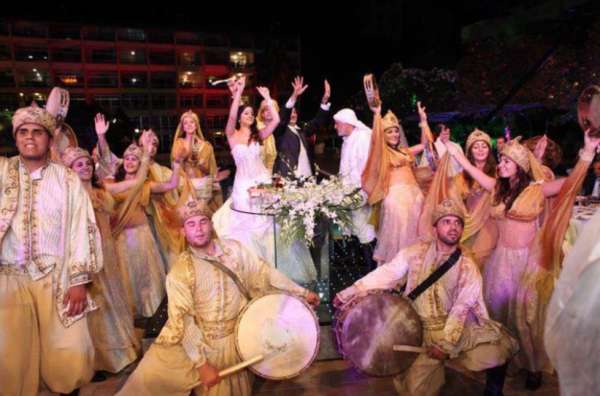 Zaffet Youssef Mou3akkar Group presents unique shows inspired by the Lebanese folklore and culture, from traditional Lebanese dancing, to Lebanese zaffa, and other traditional dances.
StepsWe not only offers Zaffa performances but also all sorts of art and entertainment no matter what you want for your wedding the sky is their limit.
Al Kayasira Group
Also known as Caesars Of Entertainment, this group presents performances directed by Elie Safadi. They also perform at weddings in Cyprus.
Zaffet Omri
Zaffet Omri By Pierre Mouawad offers the finest entertainment services to make your day unforgettable and your event worth remembering.
Zaffet Al Ajyal
Zaffet Al Ajyal offers professional and amazing zaffa performances and all kinds of entertainment as well. They will make your night memorable with beautiful folklore costumes and dances.