Top Wedding Registries in Dubai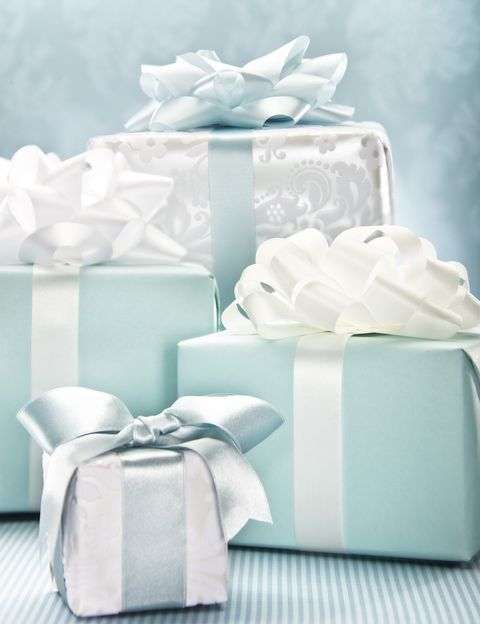 Giving nice gifts to the bride and groom at their wedding is a very well-known and popular tradition in most countries around the world. The tradition of gift-giving is very popular in the Middle East, especially in Dubai and brides are always helping their guests by creating a wedding registry in Dubai at their favorite places there.
Gift registries are helpful for wedding guests as they will know exactly what you want and get you something you actually need.
Also, check:
5 Things You Need To Know About Wedding Registries
The Ultimate Guide of Wedding Gift Registries
If you are getting married in Dubai there are many amazing places where you can have your wedding registry, you can even choose more than one place for your wedding registry in Dubai.
These places offer everything a bride wants and need from stunning home decor, the latest electronics, lovely linens, nice cookware, beautiful artwork, and much more.
Take a look at the best places for you to create your wedding registry in Dubai and choose the most beautiful wedding gifts you want.
You've found your perfect match now find the perfect pieces to begin your life together. Celebrate each marriage milestone with dinnerware to host your first party or decor you'll fall in love with over and over again.
Cover all your needs with their printable checklist featuring expert advice for a well-stocked kitchen, linen closet, and more. Find everything you need leading up to the big day and beyond, from personal consultants to special discounts.
Whether it's the perfect china pattern or exclusive styles, they've got an unbelievable selection of home goods from the world's best brands. Their dedicated Registry Consultants will work exclusively with you step of the way, so you and your guests can count on personalized support.
Galeries Lafayette will help you to make your wedding day the best day of your life! You can create your wedding list from Galeries Lafayette with numerous home items to select from. 
Award-winning entrepreneur Julie Leblan was expecting her second baby when she moved to the UAE only to find herself struggling with the lack of gift registry options in the region for her friends and family living abroad, that's when the idea clicked! She vowed to help individuals create a hassle-free gift list that reflected their own personal taste. She set out on a journey to bring everything that's connected personally to you i.e. beauty, home decor, toys, experiences & cash contributions - all to one place!
MyList has now partnered with over 100 retailers and service providers in the UAE and Egypt becoming the GCC's leading online gifting platform, designed for customers who want the greatest choice, flexibility, and personalized service. 
Post My Gift is an e-commerce business created for the UAE market where it allows the customer to have a seamless experience when buying a gift.
Post My Gift carries known international brands but also focuses on artisan products supporting local and female-owned businesses across the region.
Their website enables customers to build their own gift box by individually selecting each item or selecting one of their Pre –Built Boxes. The gift box is then individually packed and shipped directly to the end consumer, offering a one-stop shop, safe and stress-free shopping experience.
Whether you are looking for a gift for your loved ones, showing appreciation to an employee, or looking to pamper yourself, Post My Gift offers a selection of unique products for all needed occasions.
Tavola is an exclusive retailer in the Middle East for a wide range of popular, high-quality cookware, bakeware, and tableware brands. Established for over 10 years in the Middle East with 17 shops throughout the UAE, Bahrain, Kuwait, Saudi Arabia, Oman, and Qatar. 
A Tavola Gift Registry offers you the finest selection of kitchen and tableware gifts in the Middle East. Whether you're planning a wedding, a shower party, or any other event, at Tavola you will find gifts that will remain special for years to come. A Tavola Gift Registry caters to all guests, both local and international, and can be accessed from anywhere and at any time.
An online platform with different gifting ideas for any occasion and registries, browse through their amazing products and create a list with your favorite items.
The Gift Star is a free gift registry and personalized website for all your celebrations and events.
Almonds have a bittersweet taste, representing life. Sugarcoating is added to make life sweeter and that's what they aim to provide at White Almonds. With the carefully curated gift collection, White Almonds is the ultimate one-stop premium gifting platform in the UAE.
At White Almonds you can discover the graceful world of personalized Luxury Gifts in terms of flexibility and convenience, with a dedicated team that provides you with a personal service, fulfilling all your gifting needs without the hassle.
White Almonds specializes in international and exclusive brands with an extensive collection of unique, personalized gifts, perfect for any and every occasion.
White Almonds is your number one gifting destination with a wide range of products from fresh flowers to gourmet sweets to personalized gifts perfect for any and every occasion.
White Almonds and their dedicated team of professionals help you find the perfect gift that captures the best moments of celebration with your friends, family, and loved ones.
YouGotaGift.com is one of the leading Digital Gift Card companies in the Middle East.
Their digital gifting platform is used by individuals and businesses to celebrate, reward, motivate and show appreciation to friends, loved ones, employees, customers, and business partners.
Their business solution has also been adopted by major customer loyalty programs across leading telcos, banks, airlines delivering an unparalleled choice of rewards, a memorable customer service experience, and best-in-class technology tailored to partner needs.
The Wedding Registry allows couples to create an online Wedding Registry that is unique and flexible. With this registry, you will truly avoid unwanted gift items in exchange for cash or gift cards which you can use to purchase what you want.
You will receive an alert every time your guest contributes to your Wedding Registry and you can manage your contributions through your account.